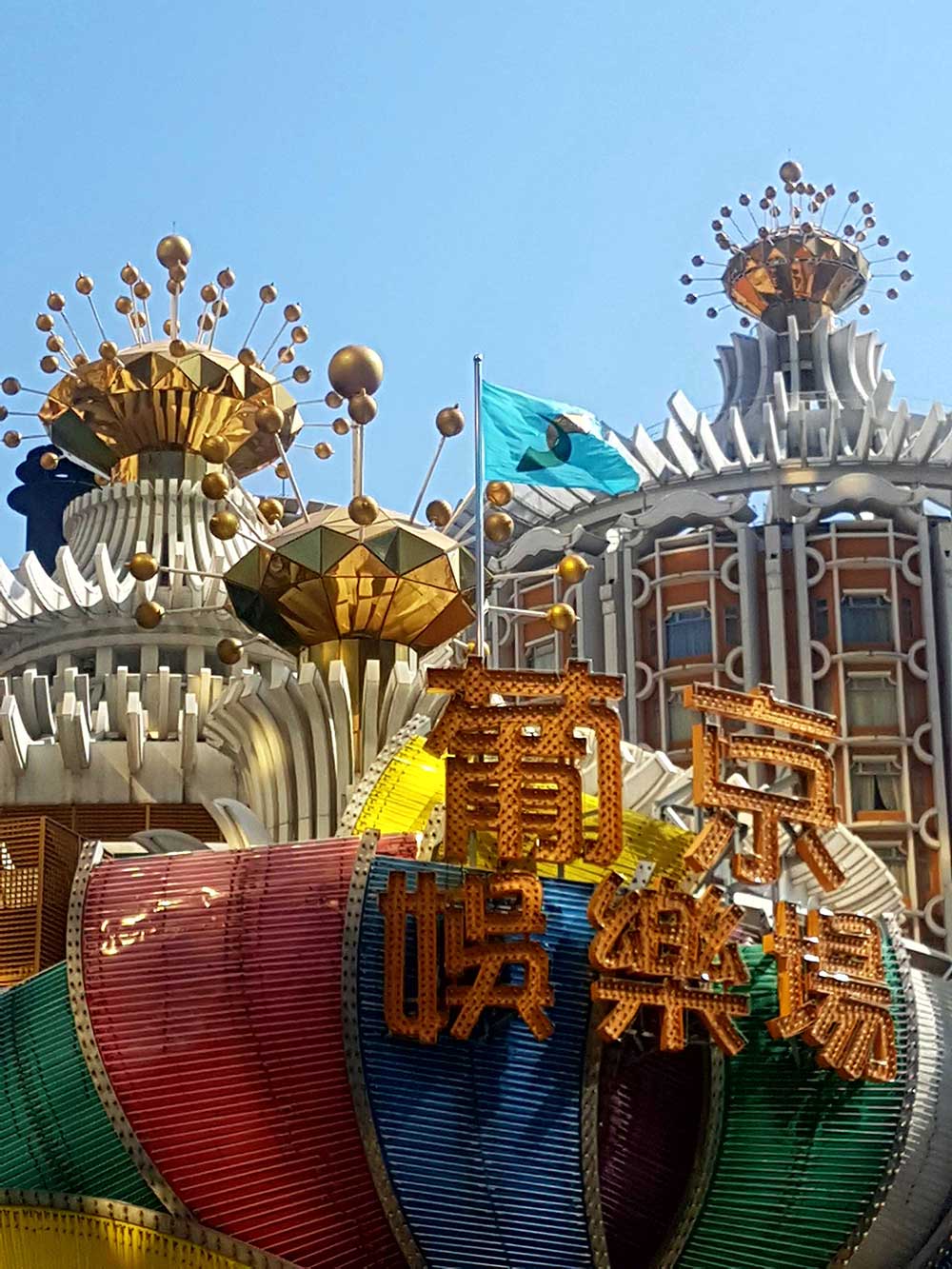 International Film Festival & Awards Macao Report
MIFF programmer Al Cossar ventured to the inaugural International Film Festival & Awards Macao in December 2016.
MIFF celebrated a significant event this year, a history growing now to six and a half decades, aging gracefully (hopefully!) with the presentation of our 65th edition. And while we spent our festival celebrating some future-forward-ness this year – there were many new exciting voices in the world of film to share with you, as well as tracking the development of the form itself through technologies such as virtual reality - it was opportunity to of course consider the festival's history and historical trajectory as the oldest in Australia (and one of the ten oldest in the world!).
Contrastingly, from the very opposite end of the spectrum, it's always fascinating to see an event introduce itself for the very first time - completely new, energised, emerging to announce its intentions on the world of film festivals – a prospect that is a complicated combination of attention grabbing and building community for any large scale event set on making itself a destination, especially so in the already crowded calendar of fest destinations. So I was thrilled and curious to be invited as a festival guest to the first edition of the International Film Festival & Awards Macao before Christmas, where the festival's organisers aspired to deliver year one of a major cultural touchstone for the area.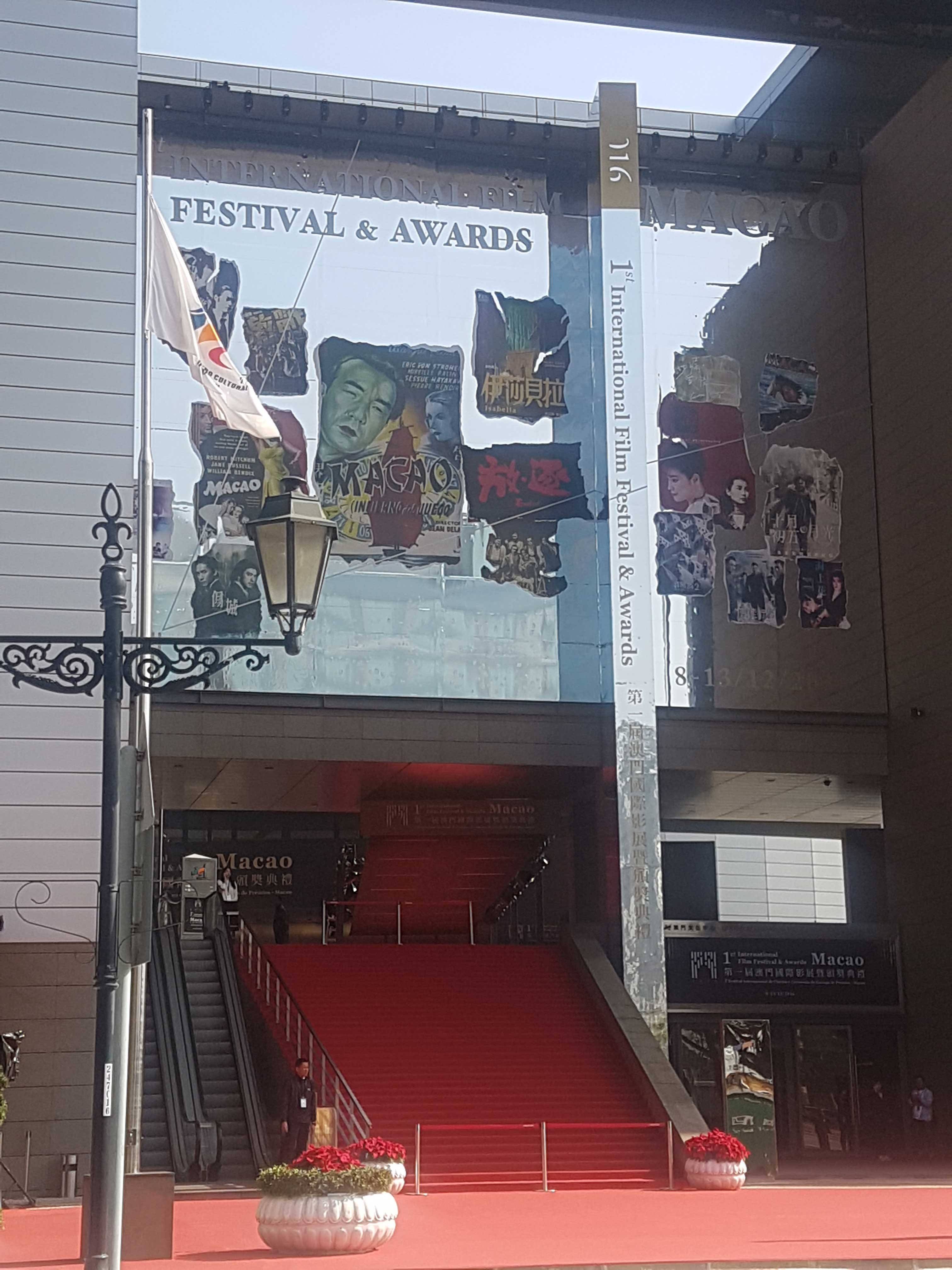 Macao Cultural Centre
The festival presented 50 films across 6 days, delivering in its first edition a combination of Asian premieres, European arthouse, 'Best of Fest' selections, with a smattering of genre inclusions and parallel retro programming; its opening selection Polina, a rigorously deployed character drama built from the momentum of dance, co-directed by French choreographer Angelin Preljocaj.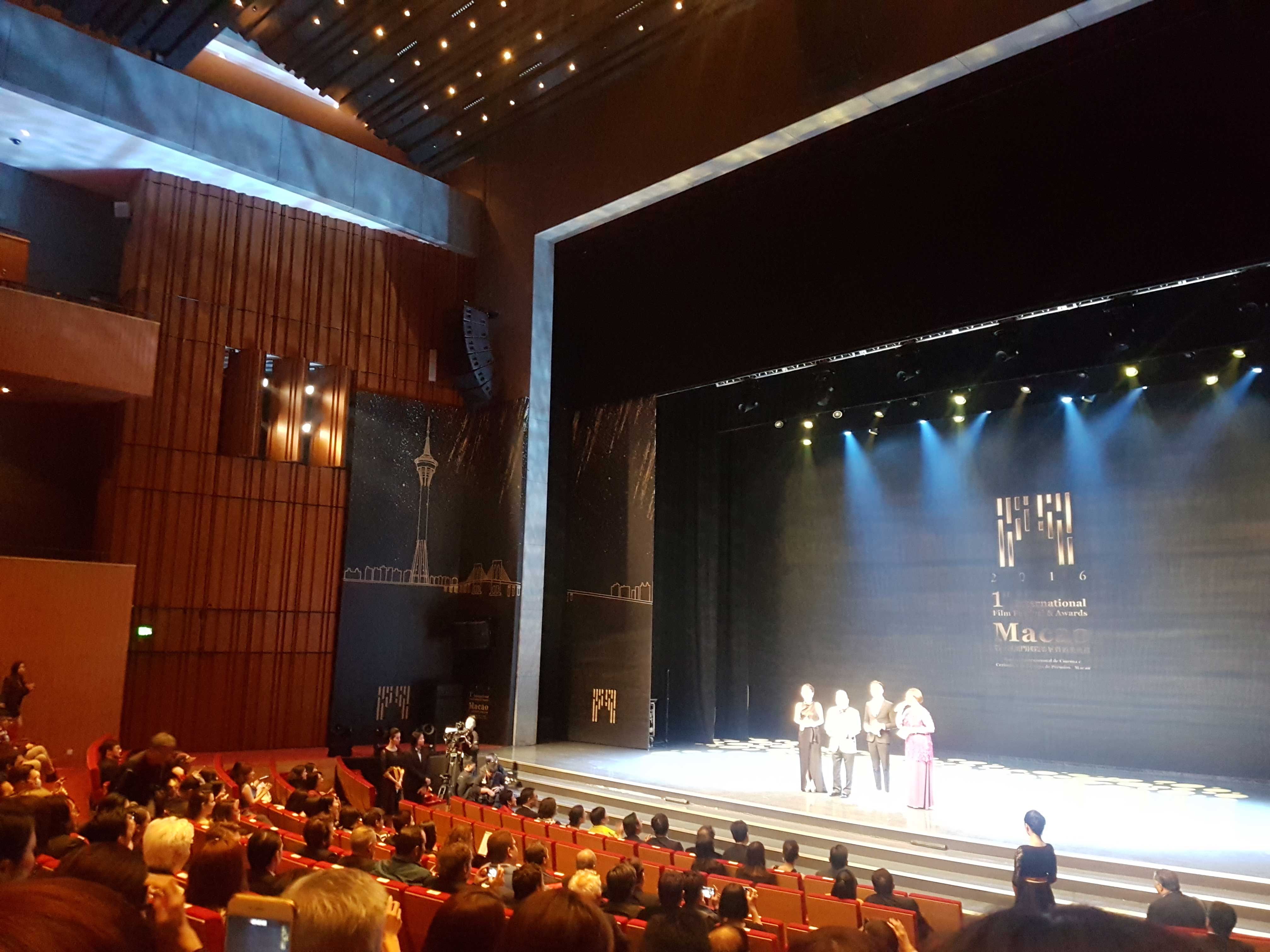 Opening Ceremony, International Film Festival & Awards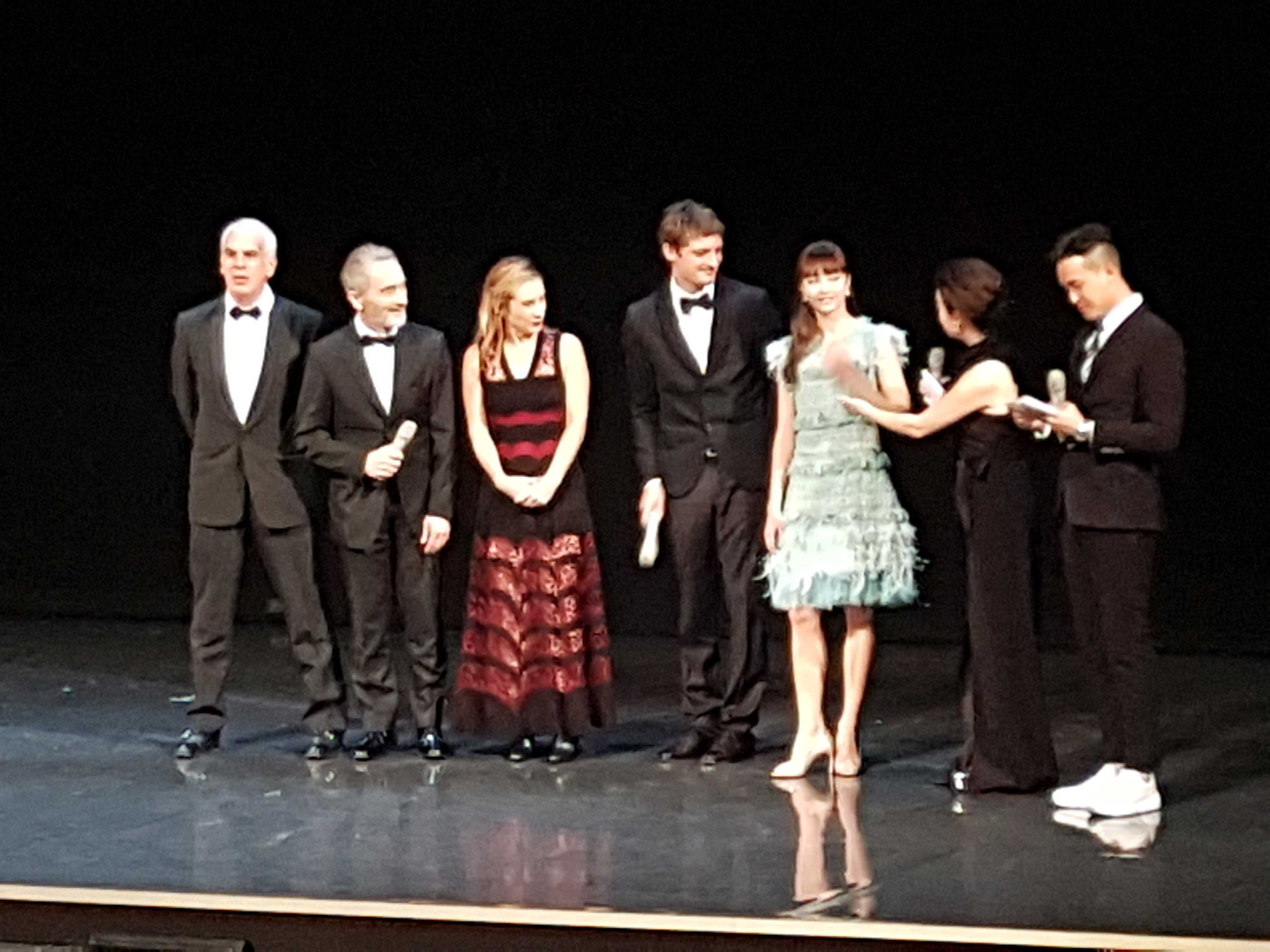 Opening Ceremony, International Film Festival & Awards
A competition strand of a dozen films was foregrounded as main slate presentation, including titles such as Ben Wheatley's frenetic, sardonic, sustained shoot-out piece Free Fire, Fruit Chan's pleasingly off kilter family film (!), Shining Moment, and Pavel Lungin's operatic psycho-thriller Queen of Spades. Shekhar Kapur's Jury, which included filmmakers such as Athina Rachel Tsangari and Alvin Chan, ultimately delivered Best Film to Emiliano Torres' The Winter, an Argentinian/French production circling the escalating tensions a new arrival provokes in a Patagonian sheep station (already a runner-up winner at San Sebastian Film Festival prior).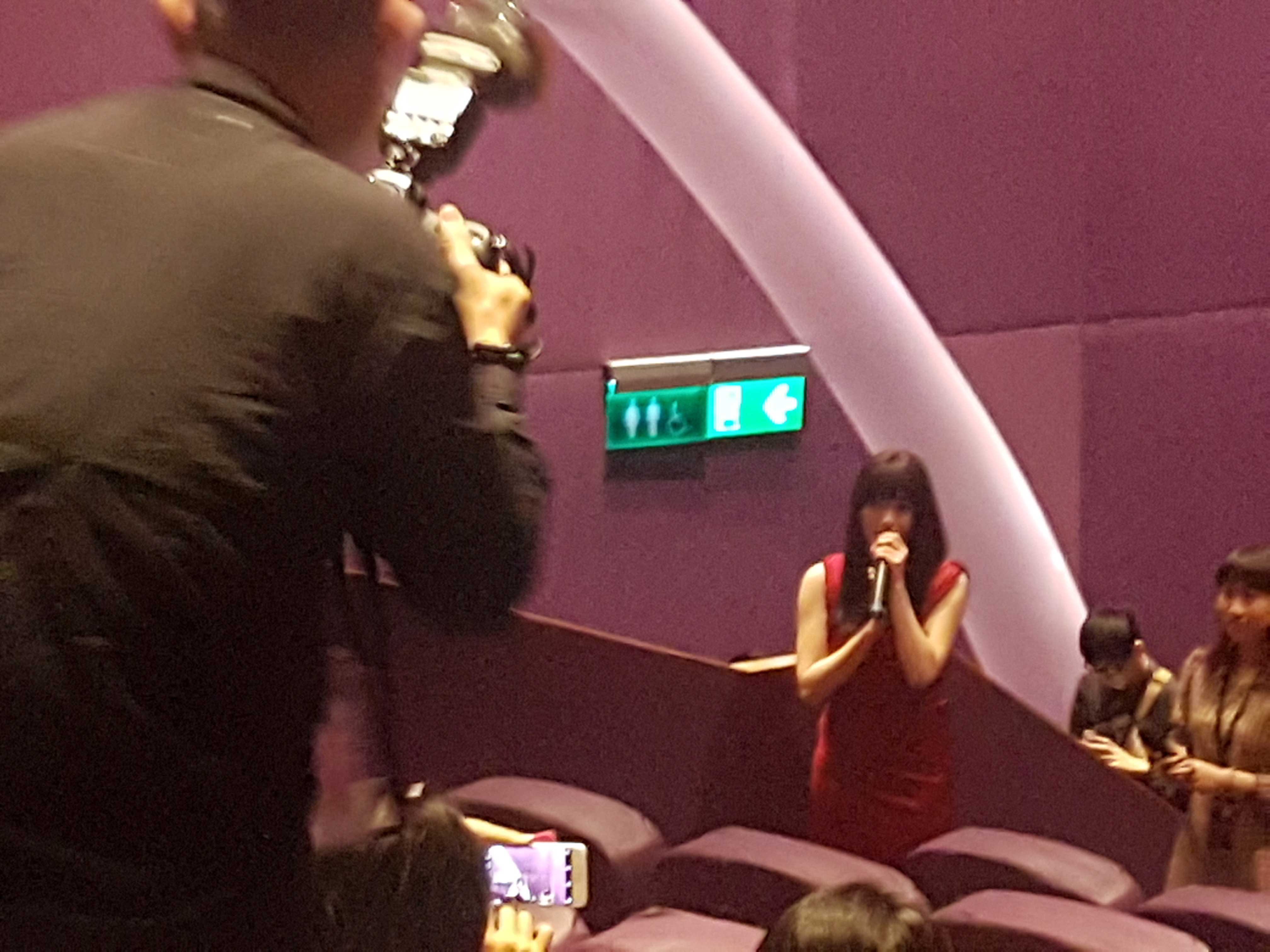 Asian Premiere, Anitporno
Elsewhere, the festival presented new works from the likes of Sion Sono (Antiporno), Park Jung-woo (the South Korean nuclear meltdown drama Pandora), and an actress tribute to Gwei Lun-Mei. Its programming highlight for me was the Crossfire section, where an impressive roster of Asian regional directors guest programmed works which had been a major influence to the way they saw film (eg. John Woo – The Umbrellas of Cherbourg; Park Chan-wook – Don't Look Now; Kiyoshi Kurosawa – Eyes Without a Face; Ann Hui – A Cop), with many of the big names themselves on hand to introduce the films and talk to their influence in-person.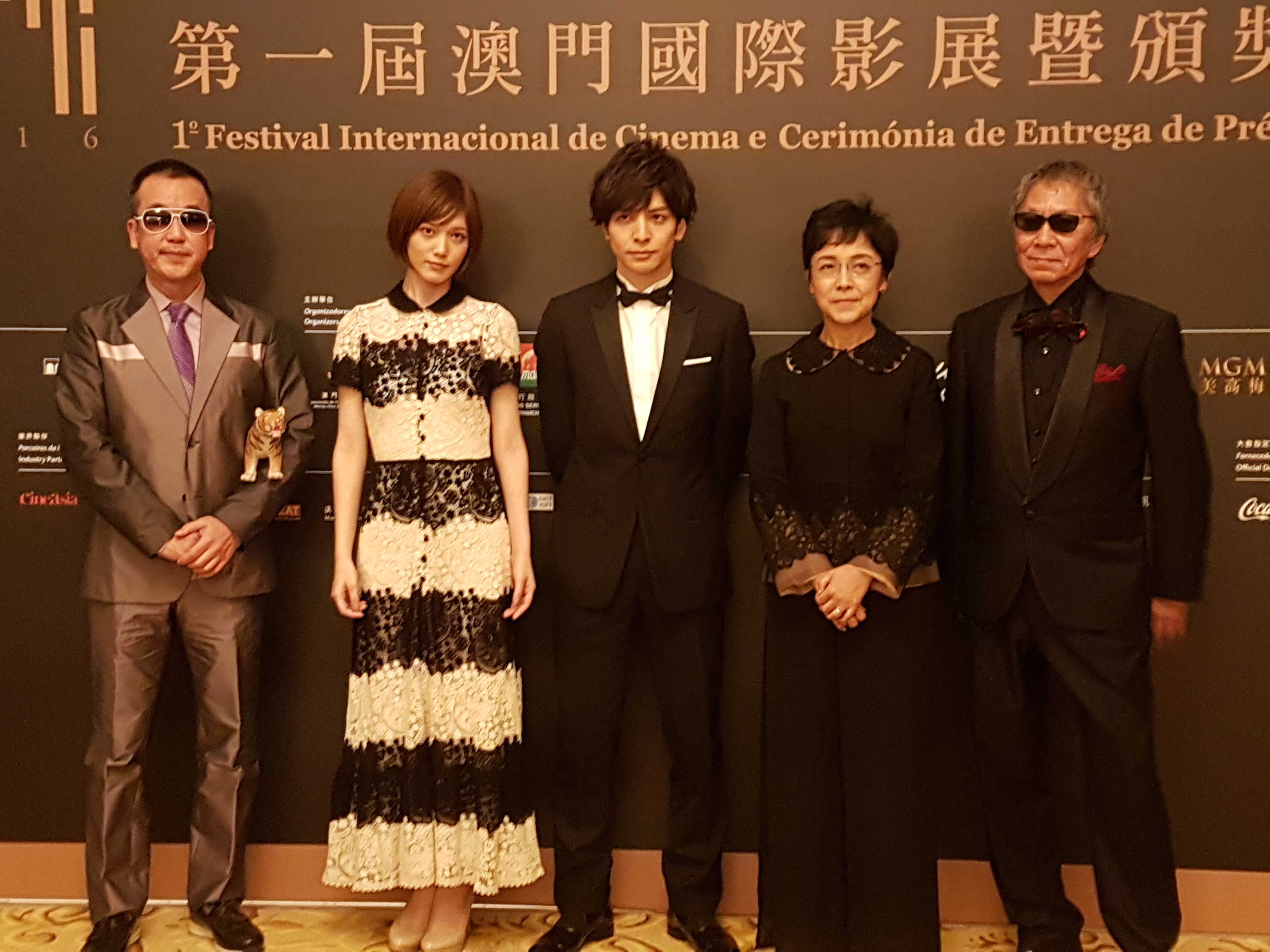 Takashi Miike + cast + tiger at the World Premiere of The Mole Song: Hong Kong Capriccio
The festival's most energised World Premiere Gala was undeniably Takashi Miike's The Mole Song: Hong Kong Capriccio (itself a sequel to The Mole Song: Undercover Agent Reiji, which played at MIFF 2014), which saw a huge contingent of Japanese fans descending in waves of Beatle-mania-scale pursuit for Reiji himself, Japanese actor Toma Ikuta (my festival minder, managing to grab an elusive selfie with the actor after the screening, was subsequently mobbed for photos of his photos, and eventually shots of himself, as the actor's fame seemingly photosynthesised for fans to others who made his contact!). The film itself was a pleasingly deranged continuation of what came before it, its live action cartoon stylings (toilet plunger action sequences, tiger attacks, out of place musical numbers) reliably and awesomely filtered through Miike's hyper WTF-ery .
Elsewhere the festival also world premiered a comparatively uncommon homegrown debut feature in Tracy Choi's Sisterhood, a filmmaker who grew up locally, training in film in Taiwan and Hong Kong.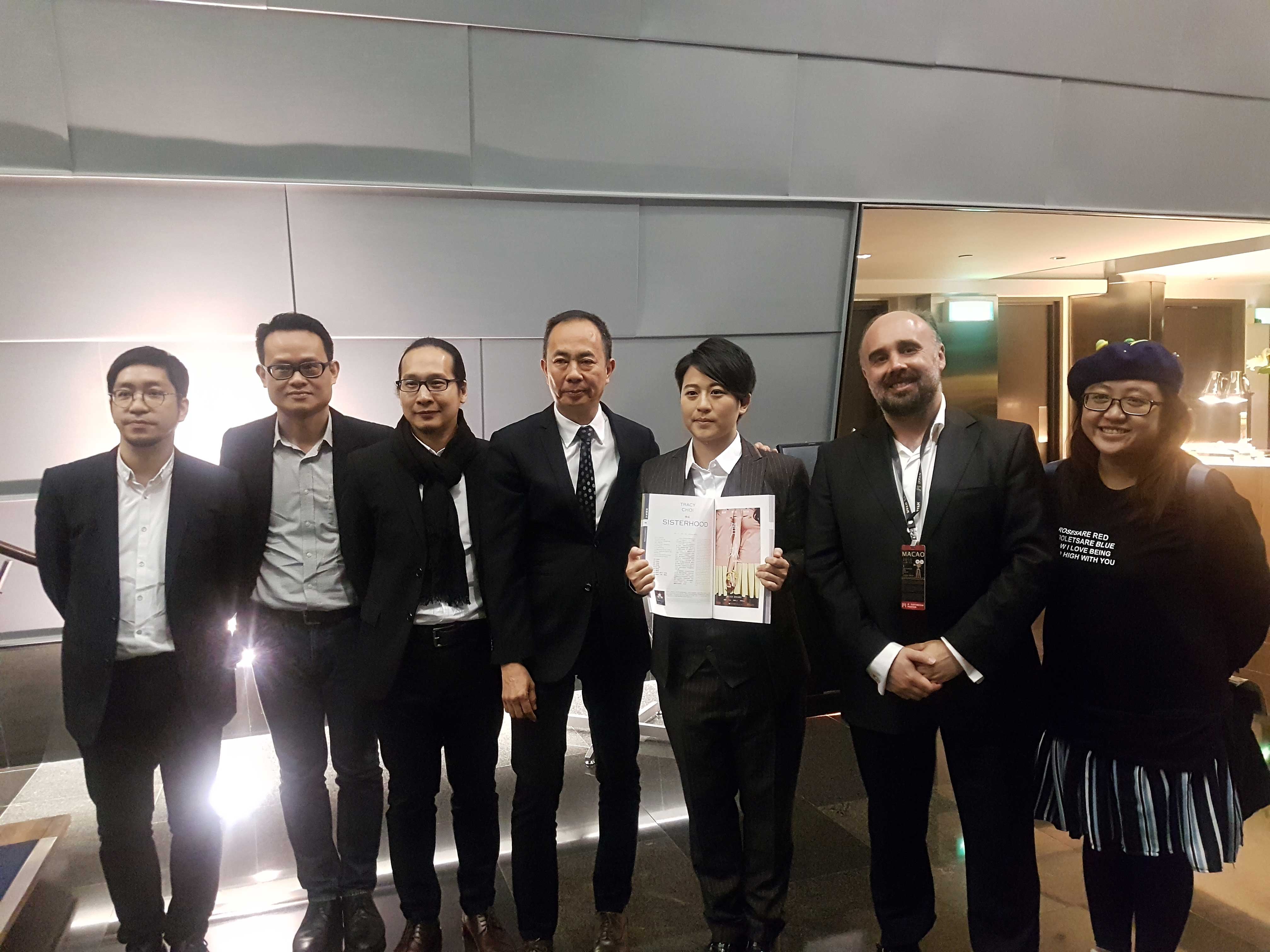 MIFF Programmer Al Cossar (second from right) with Sisterhood filmmakers.
Sisterhood played as a confident, accessible character drama, built on top of the changing dynamics between a group of masseuses in Macao, youthful recklessness to the trappings of adult maturity. The film succeeds in delivering a gentler breed of melodrama, attuned and sensitive to the changes in its characters as well as to the development of Macao itself as their home; a debut which, in winning the Macao Audience Choice Award, should bode well in general for Choi's future development as a local director.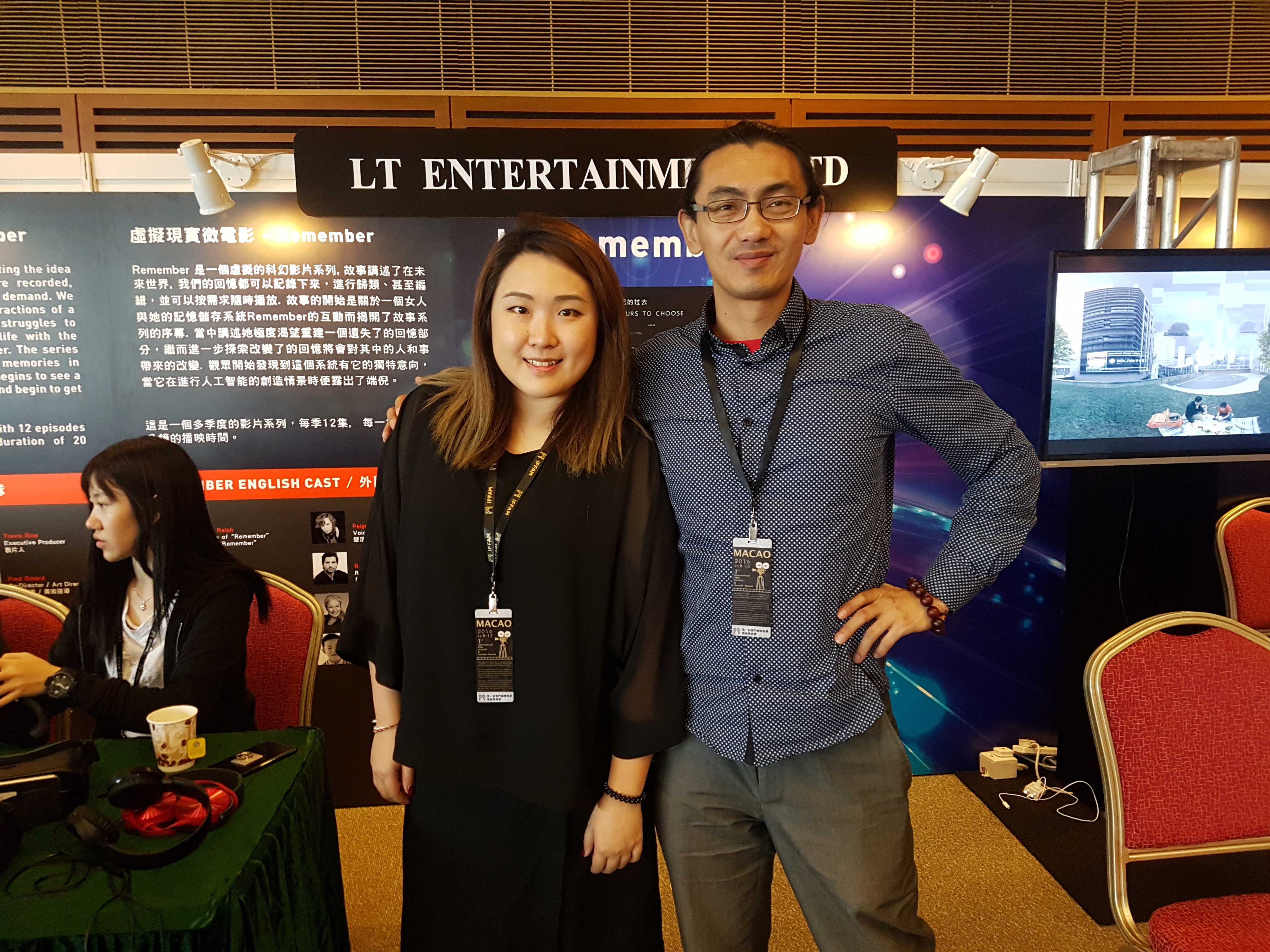 LENS Immersive's Yan Chen
The setting also included an industry market, which premiered among its projects an ambitious Australian made immersive VR piece called Remember (dir. George Kacevski and Frederic Simard), produced locally between LENS Immersive, The Pulse VR, and Pioneer AR/VR Studio (Hong Kong) with collaboration from the Macao Film Institute. The project is a 13 episode x 20 minute live action sci fi narrative series, whose ideas meld around the consequences of manually 'perfecting' the imperfections of memory.
I was able to preview the first episode, which cleverly builds its story around a designed, semi-sentient feeling layer of UI that its main character interacts with in bringing up the remembered scenes and moments from their life (and for whom the viewer's perspective is built from). It's an elegant, effective means of building and suggesting attention, as well as a naturalised way in unfurling a scenario for live action VR narrative storytelling (which I think remains the most difficult thing to pull off for storytellers at this stage of cinematic VR storytelling), having the curiosity of feeling like a layered virtual world within the virtual world of the experience itself, and built on a potential application of VR in a way which feels distant but also very conceivable.
Remember trailer
From my experience of this first edition, I believe Macao has managed to take that first step of suggesting its potential as a regional launchpad for year two and beyond. I will sure to follow the festival's development with continuing interest.
---
---
Interested in writing for our blog? Send your pitches to editor@miff.com.au.