Mentors
Adolfo Aranjuez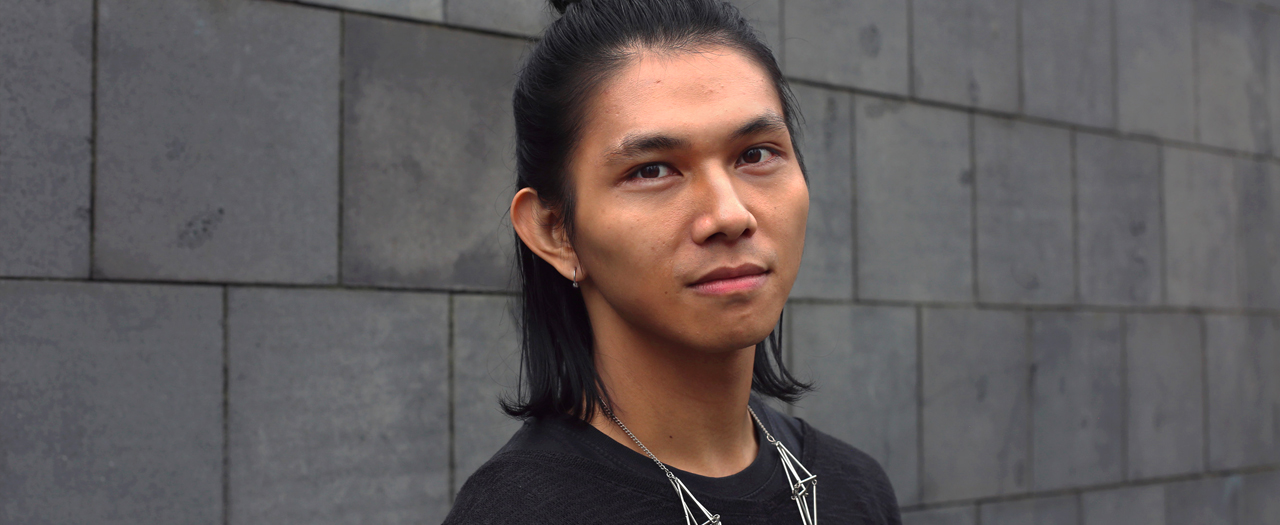 Adolfo Aranjuez is editor of Metro, Australia's oldest film and media periodical, and editor-in-chief of sexuality and gender magazine Archer. He is also consulting editor of Liminal magazine, subeditor of Screen Education magazine, and a freelance writer, speaker and dancer. Adolfo's nonfiction and poetry have appeared in Meanjin, Overland, Right Now, The Lifted Brow, Cordite, The Manila Review and Peril, among others; his novella, Amadeo, was published by Garratt in 2014; and he previously edited for Voiceworks and Melbourne Books. He has worked with and performed for the Melbourne Writers Festival, the Emerging Writers' Festival, ABC TV, Midsumma, the Melbourne International Film Festival, the Adelaide Film Festival, the National Young Writers' Festival, Next Wave, The Wheeler Centre, Multicultural Arts Victoria, NIDA, Signal, and various schools and councils. In 2015, he was named one of the Melbourne Writers Festival's 30 Under 30, and in 2017–2018 was a participant in the Midsumma Futures development program.
Outlet/s: Metro and Archer magazines
Twitter: @adolfo_ae
Website: www.adolfoaranjuez.com
Location: Melbourne
Movie location I call home: The Palace of Versailles, as depicted in Sofia Coppola's Marie Antoinette. It's just so fanciful, so flamboyant, so faggy (Kirsten Dunst's Marie Antoinette is a fag, don't @ me) – all that luxury is totally my jam. But the grounds are also big enough for me to slip away from the spotlight: duck off to the garden, have a sneaky pash in the hedge maze, read in the library.
Film criticism is important in 2018 because: Well, film criticism is important all the time – not just 2018 – because not everybody has the literacy to decode and deconstruct moving-image messages, and not all artists are capable of making their insights and intentions accessible to their audience. Critics are arbiters – and I mean this beyond the sense of giving appraisals. It's our job to mediate between creator and consumer, between artist-as-'prophet' and the general population. And, as everyone should hopefully know, art isn't inert: it does things. We learn from it, are inspired by it, are driven to action because of it. Nothing worse than crossed wires.
The film or experience that made me want to write about film: I'll give a #wholesome answer: In 2008, a university lecturer named Alexandra Heller-Nicholas who shall remain anonymous described an essay I wrote on Darren Aronofsky's Requiem for a Dream as being of a higher standard than what some working film critics churn out. I was 20 years old at the time and had never written film criticism before!
The advice I'd give myself starting out: Always interrogate how and why you think and feel the way that you do about a text – and about other people's opinions of said text. Don't be a pretentious mofo.
A critic that inspired me: In recent years, I've grown fond of Jia Tolentino's work for The New Yorker. It's not just her area of expertise (I'm a massive advocate of pop-culture criticism – if we're discussing the intermediary role of the critic, then pop culture is surely the most influential media form), but also her voice and her ability to pull no punches without being snarky.
A critic everyone should be reading: I'm continually floored by the talent, erudition and commitment of the regulars I publish in Metro – Dave Crewe, Anthony Carew and Hanna Schenkel stand out as particular faves. Not only do they save my butt each issue with incisive, insightful, incredibly eloquent pieces of criticism, but they live and breathe film. I'm disgusted by my pluggy behaviour but #notnepotism: if you aren't already reading (or publishing/paying) these superstars, what is your deal.
A piece of film criticism that changed my mind about a film: Is it weird to say this hasn't happened to me? Because I can't recall a time when my mind was changed – but definitely heaps of times when my understanding was broadened or deepened. (I'm a Critics Campus mentor and G-grade celebrity; I can dodge questions.)
Favourite film of the year so far: If we're talking calendar year, then it'll have to be Luca Guadagnino's Call Me by Your Name, hands-down. I've written about this at length for Meanjin, but the film is a powerful testimony of – and a provocation to reflect on – what it means to be queer today. There's an honesty (notwithstanding the idealistic depictions of romance and parental acceptance) to the narrative's portrayal of temporality, growth, longing and youthful ennui, all of which, in one way or another, are magnified in the queer experience. Stylistically, Guadagnino et al. have also masterfully captured the intense, warm summer sun and the simultaneous listlessness and liveliness of Italy. I could go on about this film forever!
I'm looking forward to Critics Campus because: I believe bebby critics are the future. Teach them well and let them lead the way.
My film festival theme music is: The soundtrack to Jane Campion's The Piano. Everything's so dark and dramatic at festivals, I may as well be sneaking around the New Zealand forest while my hubby isn't looking.