César Albarrán-Torres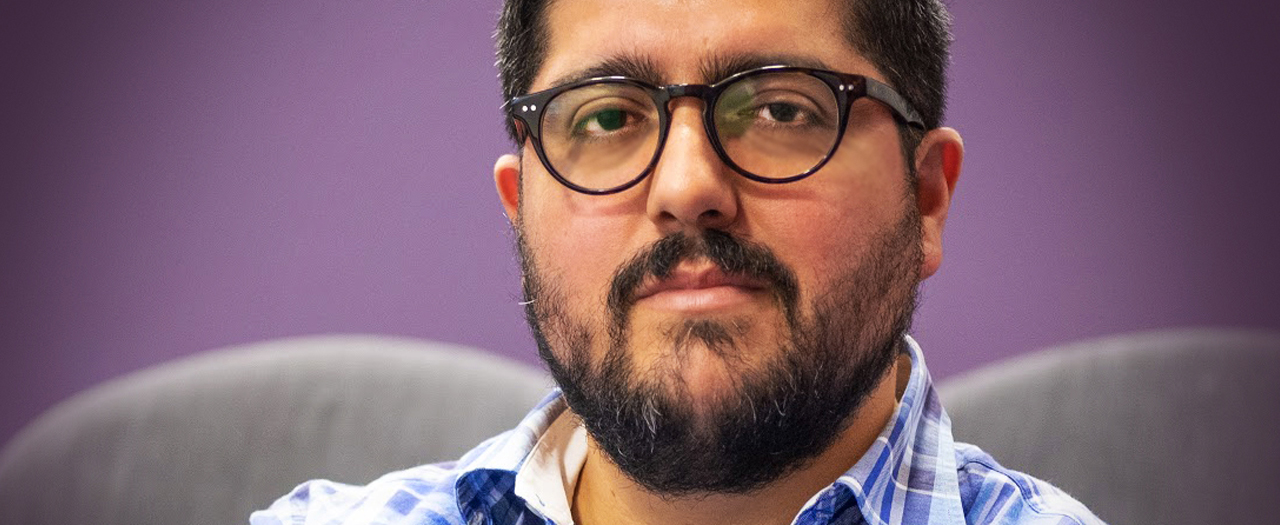 César Albarrán-Torres is Editor of the online journal Senses of Cinema. He had two favourite films growing up: Cronenberg's The Fly and Lynch's The Elephant Man. He is Senior Lecturer in Media and Communication at Swinburne University of Technology (Melbourne), where he teaches Popular Culture of Asia and Global Screen Studies. He has been widely published in academic and non-academic titles as a film and literary critic, author and translator. He is the former editor of Cine PREMIERE magazine (Mexico) and the founding editor of cinepremiere.com.mx, the most widely read film website in the Spanish-speaking world. He researches on film, social media, television, politics and, weirdly, gambling. His book Digital Gambling: Theorizing Gamble-Play Media was published by Routledge in 2018.
Outlets: Senses of Cinema, Cine PREMIERE, Iconica: pensamiento filmico, The Conversation, academic journals
Twitter: @Viscount_Wombat
Location: Melbourne
Movie location I call home: The Mexico City of the Golden Age of Mexican cinema, particularly from Luis Buñuel's Mexican period. The Mexico City of Alfonso Cuarón's Roma, however, is perhaps the closest onscreen representation of how nostalgia for my hometown still haunts me.
Film criticism is important in 2019 because: Keyboard warriors and the trepid speed of online opinions are wiping out film history. Film criticism is a way to preserve film history and diversity by pointing to the cinematic DNA of a film.
I'm looking forward to Critics Campus because: I look forward to learning from fresh, new minds in film criticism. I am part of the Blockbuster generation that browsed stocks of bad movies and watched everything, hoping to get lucky in finding a gem. I am interested in how streaming services and other forms of cinephilia are shaping the minds and hearts of today's nascent critics.
The film or experience that made me want to write about film: Watching Kieslowski's Three Colours trilogy on the big screen. I wanted to understand why these films had such an affective impact of me.
The advice I'd give myself starting out: Don't be a snob! Watch everything. Sometimes you are in the mood for fast food, sometimes you want a fancy restaurant. Learn to enjoy blockbusters.
A critic that inspired me: Carlos Bonfil, from the Mexican newspaper La Jornada. His encyclopaedic knowledge of film history equals his real passion for cinema. Umberto Eco's writings on film also had a big early impact on me.
A critic everyone should be reading, if they aren't already: I recently discovered the film writings of the great Argentine literary alchemist Jorge Luis Borges, and found his writing lucid, even if overly erudite. His views on Citizen Kane are a nice counterbalance to the overall praise the film has received. This is a good piece on the matter.
A piece of film criticism that changed my mind about a film: Peter Travers on Lars Von Trier's Dancer in the Dark, a film I had initially endured rather than enjoyed, and which I first judged to be pity porn, a sort of björksploitaion mess. Travers picks the film apart, but finds the vein of gold among the madness.
A film that more people should see: The Mexican film Bajo California: El límite del tiempo from director Carlos Bolado, from 1998. It is a story of redemption that deals with indigenous worldviews, Mexican-American identity and guilt, and is the perfect vehicle to showcase the great talents of actor Demián Alcázar.
Favourite film of the year so far: The genre-bending Rolling Thunder Revue: A Bob Dylan Story by Martin Scorsese. I am generally not a big fan of music documentaries, but this is so much more. It makes us question the nature of truth in the era of #fakenews, while providing yet another glimpse into the master of disguise, "the original vagabond", as Joan Baez once called him in a song.
My film festival theme music is: Brian Eno's "By this River". Don't ask me why.