Charlie Lyne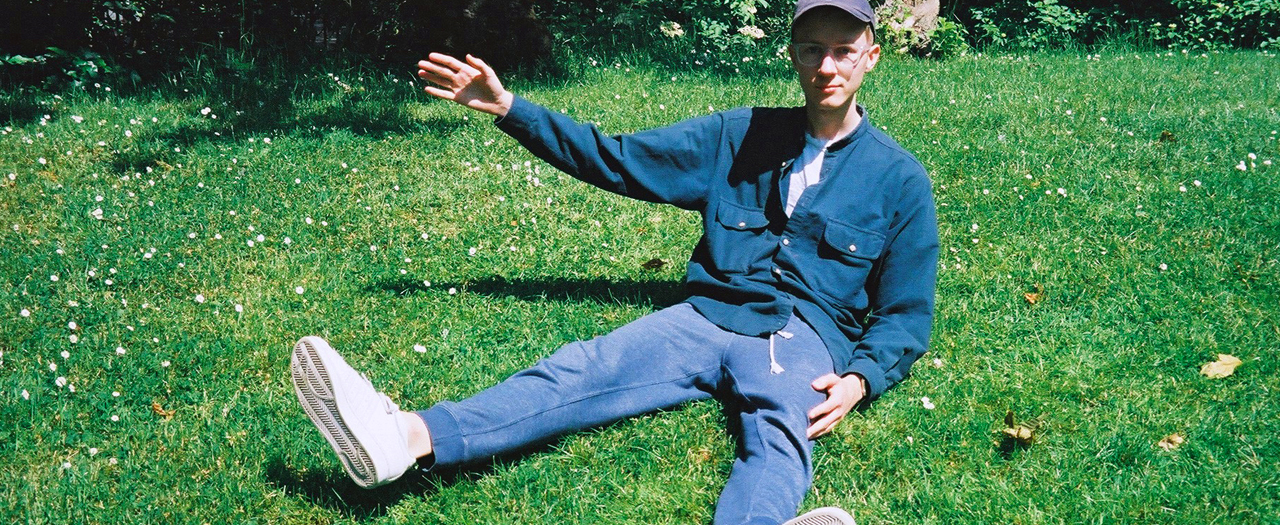 Charlie Lyne is an essay filmmaker and film critic. After setting up the cult British movie blog Ultra Culture at the age of 16, he became a columnist for The Guardian and freelance critic for Sight & Sound, before beginning to combine his film criticism with filmmaking. He made his directorial debut in 2014 with Beyond Clueless, a "vibrant, funny and subversive" (Dazed & Confused) essay film about millennial teen movies, which premiered at SXSW. The following year, his second feature-length essay film Fear Itself was broadcast on the BBC. "Not just an homage to the horror genre but a horror film itself, plunging the viewer into the well of anxieties that is cinephilia" (Cahiers du Cinéma), the film went on to play at festivals including Rotterdam, AFI Fest and MIFF. Since then he has made a number of short films and video essays, including Fish Story (Sundance '17) and Personal Truth (IDFA '17) as well as the 10-hour protest film Paint Drying, which screened in its entirety for Britain's film censor board. His latest film, Lasting Marks, won the award for Best Short Film at the 2018 BFI London Film Festival.
Outlets: The unsung medium of video essay! Plus Sight & Sound, The Guardian and countless other less classy outlets over the years.
Twitter: @charlielyne
Website: charlielyne.com
Location: London
Movie location I call home: I actually live about 30 seconds away from where they built the house at the centre of The Ladykillers, on a vacant lot at the end of a residential street. Sadly it was demolished in the 1970s.
Film criticism is important in 2019 because: I don't know whether it's important, but as long as we're still here and still making art, it's certainly inevitable. So we might as well make a proper go of it!
I'm looking forward to Critics Campus because: I realised with a jolt about six months ago that I am no longer young and hip, so I'm excited to learn all the exciting new ways in which criticism is responding to the present moment from my (notional) mentees.
The film or experience that made me want to write about film: Watching the TV version of John Berger's Ways of Seeing on YouTube as a teenager.
The advice I'd give myself starting out: For heaven's sake read it again before you file it. That sentence is way too long! That's not what 'visceral' means. Stop trying to sound clever!
A critic that inspired me: I doubt they'd have ever called themselves critics, but growing up, the British comedy duo Adam & Joe were my idols. They used to have a TV show on Channel 4 in the '90s called The Adam & Joe Show, on which they'd deconstruct, satirise and recontextualise various bits of pop cultural ephemera, and the second I saw it, I fell in love with that kind of metatextual criticism.
A critic everyone should be reading, if they aren't already: He doesn't do so much writing now that he's a full-time programmer, but Ashley Clark. His monograph on the Black Audio Film Collective, comprised largely of interviews and a collection of thematically entwined quotes from across a half-century of British cultural history, was the best piece of film writing I read last year.
A piece of film criticism that changed my mind about a film: Like any right-minded person, I used to hate The English Patient, but after reading that unbearably self-congratulatory 7,000-word article that was going around last year, about how punk and authentic the author felt she was for disliking it, I developed a strange kind of grudging respect for the film.
A film that more people should see: I have a terrible memory and at any given time can only remember the last 5 or 6 movies I watched, so I don't have a lot to choose from, but I just saw an amazing 2009 film by Deborah Stratman called O'er the Land, which is completely wonderful and contains the most physically intense (yet visually spare) sequence I think I've ever seen.
Favourite film of the year so far: The Proposal by Jill Magid.
My film festival theme music is: That twinkly number from the daft CGI ident that plays before every film at Cannes.