Ela Bittencourt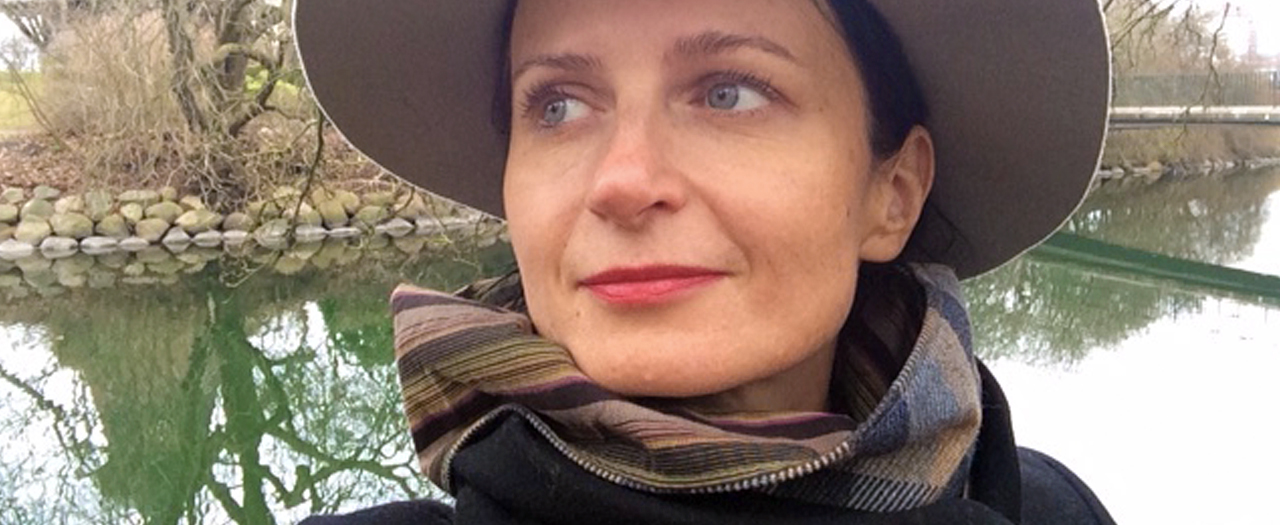 Ela Bittencourt is a film critic currently based in São Paulo. Her articles on cinema and art appear in international publications, including Artforum, Film Comment, Frieze Magazine, Hyperallergic, NPR, Sight & Sound, The Village Voice and The Hollywood Reporter. She also writes the Latin American cinema column on MUBI. Bittencourt consults for a number of international film festivals, including Sheffield Doc/Fest in England and É Tudo Verdade International Documentary Film Festival in Brazil. She has also curated film retrospectives in the United States and in Latin America, and is the founder of a film site, Lyssaria. She holds Masters degrees in arts management and creative writing, both from Columbia University, New York.
Outlets: Film Comment, Sight & Sound, The Hollywood Reporter, The Village Voice, NPR, Hyperallergic, Frieze, Artforum
Twitter: @Ela_Bittencourt / @lyssaria
Website: www.lyssaria.com
Location: São Paulo
Movie location I call home: Ocean anything, as long as there is a sliver of water to look at, from the extravagant Rio de Janeiro to the desolate rocky existentialist beaches in Ingmar Bergman.
Film criticism is important in 2019 because: Thinking is a profoundly political exercise — we must never stop asking why we think what we think, and what reasoning got us there.
I'm looking forward to Critics Campus because: Anyone who wants to write well is my hero.
The film or experience that made me want to write about film: The first piece I wrote or two were about theatre, and then I kind of got "conned into" film — because I was born in Warsaw, and suddenly there were many Polish classics being shown in New York. But I only began to discover that my interests went much further around 2014, when I wrote about more challenging documentaries, and began going to some things at the Anthology Film Archives (Migrating Forms, a festival that screened all kinds of moving image work, was based there at the time). I seemed well suited to write about these less definable films, because having worked with visual arts a bit, I wasn't necessarily tied to the idea of narrative. I believe the first time someone reached out to me to program — Chris Boeckmann of True/False, to be exact — was a direct result of my discovering that I had a feel for and an appreciation of "hybrid" forms.
The advice I'd give myself starting out: Build relationships with editors, they're invaluable.
A critic that inspired me: I remember reading a piece of film criticism in The New York Times on a train and cracking up, thinking, "My god, if you can have this much fun taking apart a bad commercial film, this profession must be worth something." (Don't recall the writer, but the film was definitely Tomb Rider, which I haven't seen). On a more serious note, the first critical piece I saved on my laptop as a mini masterpiece was Peter Schjeldahl in The New Yorker on the Canadian-born American painter Agnes Martin. I was in an MFA program for fiction, with a background in literature and drama, and some journalism, including arts journalism coursework under my belt, but I don't think I yet had a proper reverence for outstanding criticism. Schjeldahl and some art critics from The Nation were my first. Sontag and gang came later.
A critic everyone should be reading, if they aren't already: I actually love the British novelist Jeanette Winterson's writing on art — I generally don't stick to reading film criticism exclusively, I like to learn from writers of all stripes. For film criticism, I guess Manny Farber.
A piece of film criticism that changed my mind about a film: I mistrust pieces that make claims of wanting to change readers' minds ("Everyone thinks X, but they're wrong"). Which doesn't mean there isn't brilliant work done in this vein. I count on Eric Hynes to pen an eloquent piece soon on Terrence Malick and re-write my very mixed (somewhat angry) experience of watching A Hidden Life. And that's more valuable and fun than reading a piece I may already agree with.
A film that more people should see: Anything that Lis Rhodes made in the 1970s and 80s, particularly Light Music, Pictures on Pink Paper, and Hang on a Minute — Rhodes is a brilliant feminist experimental filmmaker, and her early experiments with printing directly on film and later structuralist films on 16mm are a treasure. She's barely shown in/outside of Europe.
Favourite film of the year so far: Perhaps Parasite? I've been fortunate to travel to Jeonju and to Il Cinema Ritrovato this year where 100 Years of Korean cinema were highlights, and I'm in awe of films that mix horror with drama seamlessly and with panache — The Handmaid (1960) will be gold standard forever, and Parasite its kin (there's a future piece somewhere here). But also I keep thinking of Bruno Dumont's Jeanne, for reasons yet unknown to me, and that's interesting.
My film festival theme music is: "Martha's Dream", by Nick Cave & Warren Ellis.