Michael Sun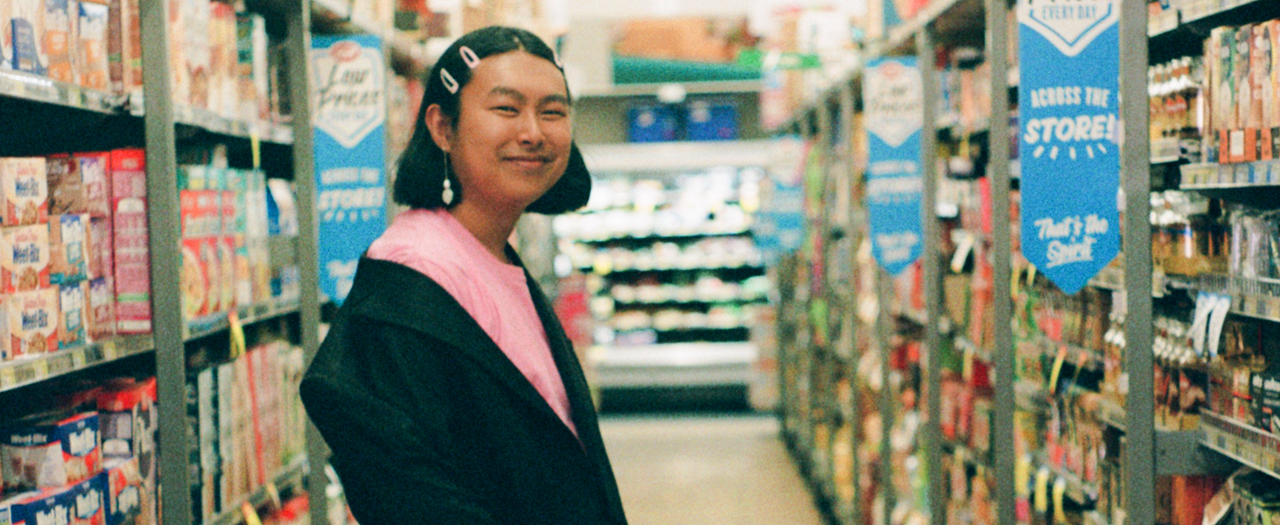 Michael Sun is a writer and designer from Sydney who loves beautiful dogs and ugly fonts. He's currently the Voiceworks designer, and his work on the intersection between pop culture, race, and queerness has been published in VICE, Overland, Junkee, Hello Mr. (RIP), and the Sydney Morning Herald. In 2017, he edited his student publication Honi Soit.
Currently, he's trying to watch every queer teen film ever made. If you know one, please tell him. It's the only thing keeping him going.
Twitter: @mlchaelsun (@michaelsun was taken, ok???)
Website: www.michaelsun.com.au
Location: Sydney
Movie location you call home: Any high school prom from any teen movie.
I'm looking forward to Critics Campus because: I spend way too much time in the cinema alone and all I've ever wanted is a group of exactly seven other people to watch movies with, cry with, swoon with, intensely debrief with, learn with, and spend hours of feverish writing sessions with.
Criticism matters in 2019 because: We're living in the midst of a cultural shift in the way we view representation in films — and as more and more traditionally oppressed identities are reflected on screen, we need intelligent, nuanced discourse to ensure representation scratches deeper than just buzzword-y tokenism.
The biggest issue affecting film criticism today is: PAYMENT!!!!!! As much as criticism is a passion project, it's also an expenditure of labour that deserves to be paid fairly, which unfortunately isn't always the case. The expectation of free — or severely underpaid — work ensures that arts and culture belongs only to the very privileged, locks out marginalised voices, and perpetuates the ivory tower. Pay us!
Cinema excites me because: The only time I can feel anything anymore is in a movie theatre.
The film or experience that made me want to write about film: Cheese alert: (500) Days of Summer. I was 12 and precocious when I originally watched it, and afterwards I cried because I felt so bad for Joseph Gordon-Levitt and I thought love was dead. Then I re-watched it six years later and realised that Joseph Gordon-Levitt actually sucked, and it was the first time I'd been totally duped by a director! Even though it seems almost unbearably twee in hindsight, it forced me to reckon with cinema as a continuously morphing thing that changes with age and experience, and I knew I needed to put my ~ feelings ~ into words.
A critic that inspires me: Everyone at Rough Cut, obviously! Young, fiery critics literally upending the Australian film industry from the bottom up and producing some of the spiciest, best, well-thought criticism this country has ever seen? Wig, ok.
A movie I changed my mind about: Gaspar Noé's Climax, which I watched in a cinema with three other people (one of whom was my mum). I hated it because I kept looking over expecting my mum to hate it too, but then we walked out and she was ambivalent. So now I'm like eh, maybe it wouldn't have been so bad if I'd focussed more on the movie.
In my fantasy biopic, I would be played by: Keanu Reeves
Favourite film of the year so far, and why: I'm cheating, but it's a tie between 1985, for its very tender portrayal of an often-overdramatised moment in queer history slash its shocking but inspired Jamie Chung casting; and Under the Silver Lake for its 140 minutes of Andrew Garfield taking his shirt off.
My MIFF 2019 theme song is: "Door" by Caroline Polachek, a song that must be listened to 27 times on repeat. MUST!!!! I don't play the song, it plays me.