Luke McCarthy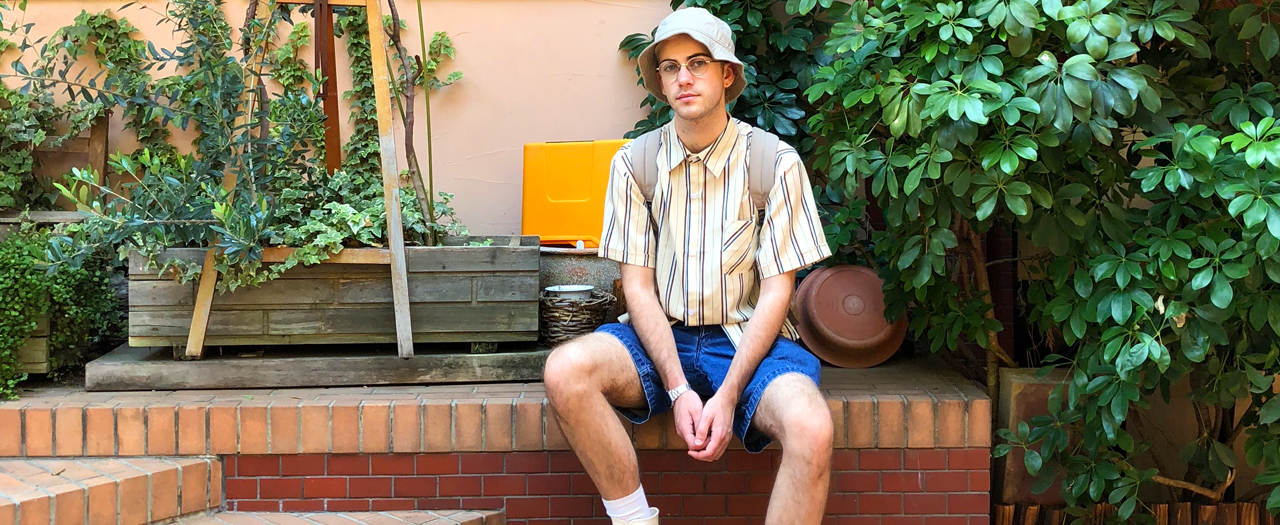 Luke McCarthy is a writer, director and (sometimes) film critic studying an Honours of Film and Television at Swinburne University. He is currently in post-production for his graduate film, Else (which he hopes at least three people will see). As a proudly queer creative hailing from Bendigo, Luke is interested in the ways film can act as an intersection between the social, the political and the cultural. Besides arguing for the artistic merit of Young Thug and Carly Rae Jepsen, Luke also enjoys wasting what little disposable income he has on books he won't read, and supplements which may not work.
Twitter: @lukempmccarthy
Website: letterboxd.com/lucasmccarthy/
Location: Melbourne
Movie location you call home: Buttes Chaumont Park in Paris, France (from Eric Rohmer's The Aviator's Wife.)
I'm looking forward to Critics Campus because: MIFF by itself is already an amazing experience; so many films, so many people, so much excitement. To be able to share that experience with a group of like-minded individuals is a gift. Always excited to learn more about the art of filmmaking.
Criticism matters in 2019 because: In a world facing multiple, urgent crises — climate change, economic inequality, racism and sexism to name a few — criticism matters because it can help to connect the dots. Criticism can show us how the media we consume affects the world in which we inhabit, and in the same breath, offer us alternatives for a better future.
The biggest issue affecting film criticism today is: Social media rewards easy-to-digest, uncomplicated 'hot-takes'. Criticism at its best should dissect and interrogate, and by boiling down complex, difficult issues into bite-sized retweets, we run the risk of finding simple answers for complicated questions.
Cinema excites me because: Film synthesises all the arts; theatre, literature, photography and music. And it's so young! We've only been making cinema for a little over a century — it's exciting to think about how much more we have to discover about the medium.
The film or experience that made me want to write about film: Mulholland Drive. It was my first time seeing something so explicitly surreal, and my young adult brain nearly exploded. Seeing things which I felt but did not explicitly understand was terrifying, but also cemented in my mind the raw, otherworldly effect of cinema. I was so shaken afterwards that my father recommended I 'take a break' from the films I'd been watching. Spoilers: I did not!
A critic that inspires me: K. Austin Collins. Someone whose work is informed and intelligent whilst allowing for all the confusing, complex reactions that films can provoke within us.
A movie I changed my mind about: Lucio Fulci's The Beyond. On first viewing I certainly enjoyed it, though thought it to be nothing more than 'well executed schlock'. Upon rewatch, I started to see how truly unique it is, a wonderfully abstract assortment of different textures, images and movements. Symphonic horror.
In my fantasy biopic, I would be played by: Cary Grant.
Favourite film of the year so far: I've been slack in keeping up with 2019 releases so far, but as of right now, Jordan Peele's Us. A John Carpenter film for the 21st century — messy and intriguing in all the best ways.
My MIFF 2019 theme song is: 100 gecs — "stupid horse"