Jamie Tram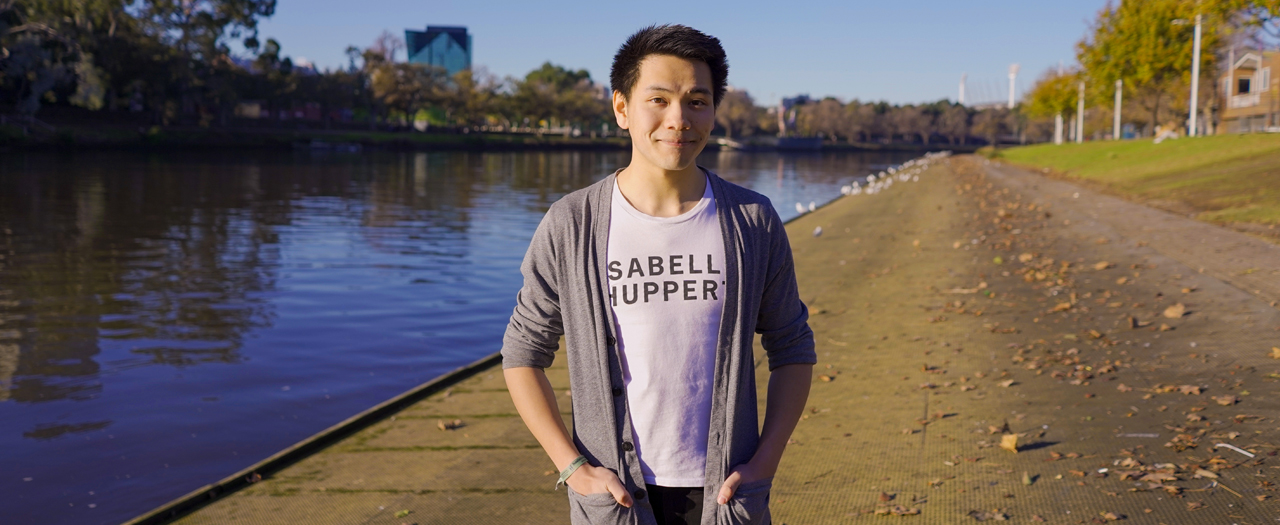 Jamie is an enthusiastic film lover, the annoying kind who won't stop forcing his friends to watch weird crap.
A recent BA graduate, he now studies screenwriting at the VCA. His parents still wish he did Law, but were kind enough to let him follow his dreams with zero guarantee of stable employment.

When he's not watching films, writing films, writing about films, or reading about films, he likes to indulge his passion for music. He can occasionally be spotted in the wild, performing in gigs like Carols by Candlelight.

In the future, he hopes he'll be able to write a bio that features impressive writing credentials, and who knows, maybe even a knighthood or something.
Twitter: @tram_i_am
Website: letterboxd.com/jonhammsandwich/
Location: Melbourne.
Movie location you call home: The candy-coated streets of Rochefort, from The Young Girls of Rochefort.

I'm looking forward to Critics Campus because: MIFF is always a highlight of my year! And this time, I can experience a whole new side of it with other passionate writers while learning invaluable new skills.
Criticism matters in 2019 because: We're all drowning in content. Criticism can highlight the many gems that are released every year, but it can also play a pivotal role in ensuring that art is appreciated and taken on its own terms — rather than becoming something that's thoughtlessly digested just for the sake of it.

The biggest issue affecting film criticism today is: The cultural pissing contests created by the current online landscape, whether it's political or fandom-based. Either way, the polarised atmosphere breeds hostility towards thoughtful, nuanced criticism.

Cinema excites me because: Where else can you see gigantic cities on wheels eating other, smaller cities?

The film or experience that made me want to write about film: I took a film subject for giggles at uni, and ended up developing a newfound passion for films and writing about them. Having Cinema Nova nearby also helped.
A critic that inspires me: FILM CRIT HULK writes some exceptional long-form analysis that has dramatically rearranged my understanding and perception of film numerous times. I'm constantly drawn back to the compassion and wit that flows through his body of work.

A movie I changed my mind about: The original Suspiria! Italian horror was a whole new level that I just wasn't prepared for back in the day. Now, it's 100% 'my jam' (as the kids say).
In my fantasy biopic, I would be played by: Jackie Chan. As this would be my fantasy biopic, I'd also want to be portrayed as a graceful ass-kicker who pushes his body to the extreme while fighting crime, and not as some useless sponge who just bums around at home.
Favourite film of the year so far, and why: Microhabitat. It's a poignant reflection on life at the outskirts of Korean society, conveyed with warmth and whimsy. Like many other recent Korean films, it firmly rebukes the moral failings of neoliberalism, specifically highlighting the disconnect between its lofty rhetoric of individual freedom with the experiences of those crushed under its heel.
My MIFF 2019 theme song is: "Cut to the Feeling"— Carly Rae Jepsen.