Claire Cao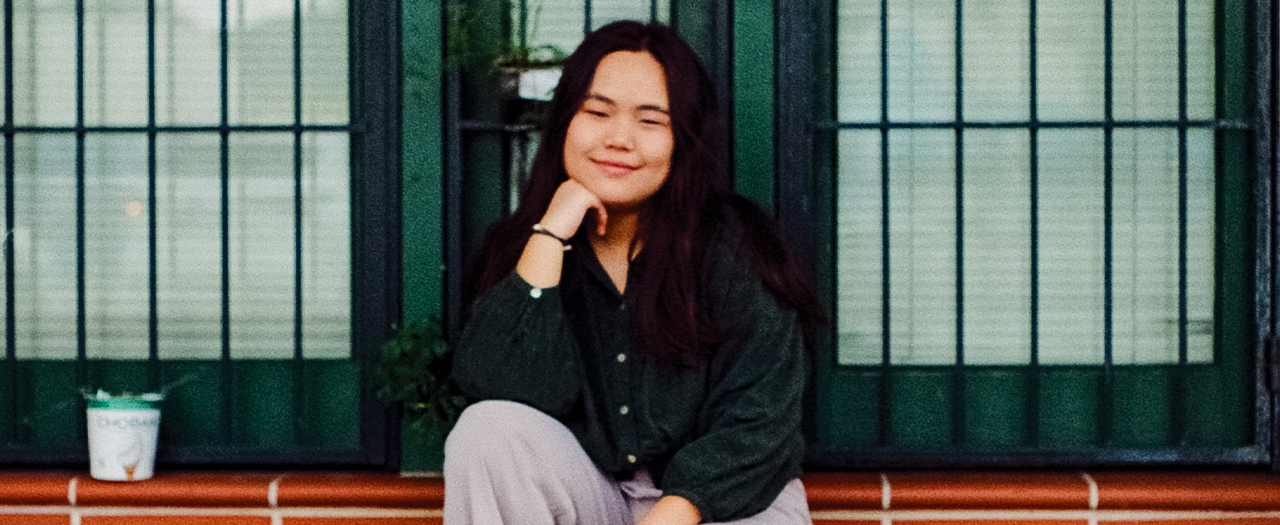 Claire Cao is a freelance writer and avid dumpling lover from South-West Sydney, with a passion for B-movies, horror, tragicomedies and Captain America. Currently, she is stumbling through a Law/Arts degree at UNSW and is a member of Sweatshop: Western Sydney Literacy Movement. You can read some of her writing at: SBS Life, The Lifted Brow Review of Books, Rough Cut and Voiceworks.
She loves pretty much any film that makes her cry or laugh — an innumerable category — but Stand By Me, Pride & Prejudice, In The Mood For Love and What We Do In The Shadows are closest to her heart. She tends to spend more time obsessing over Nora Ephron and re-watching anime instead of doing much writing.
Twitter: @clairexinwen
Location: Sydney
Movie location you call home: Longbourn House in Pride & Prejudice. It's spacious, run-down, filled with mess and love and light. The beautiful kitchen and cadre of sisters is a bonus!
I'm looking forward to Critics Campus because: Film festivals have never been a part of my life growing up, so being immersed in such a great one feels like a privilege. I love being surrounded by writers, and being able to learn from them, so I'm keen for the good company and the opportunity to learn more about critical writing.
Criticism matters in 2019 because: Movies are such sensory overloads, tangled up in politics and feeling. Film criticism, to me, isn't just a barometer of whether a movie is good or bad; it's a way of crystallising my understanding of that pure experience. By reading good writing, we're able to develop an intimate understanding of why we love a story, what we find tiresome about it, and the sheer amount of craft that goes into making it. I feel like with the growing accessibility to film, criticism is vital in anchoring us through the flood.
The biggest issue affecting film criticism today is: I think two things: dismissal of criticism as an art form with a rich history, and the lack of diversity, where minority critics are treated more as spokespeople for communities rather than being taken seriously as a unique individual voice.
Cinema excites me because: I see cinema as an avenue for empathy. Movies throughout my life have helped me connect with relatives despite language barriers, while also allowing me to share moments of delight and terror with friends. Sometimes my life can feel so small. Global cinema reminds me that I'm part of a much weirder, scarier, and zanier whole.
The film or experience that made me want to write about film: Satoshi Kon's Paprika. Its awe-inspiring images showed me how animation can break down the constraints of storytelling, and take us somewhere truly surreal (which isn't really seen in Hollywood animation). That, along with its rich references to film canon, made me want to pick it apart and enrich my understanding of film.
A critic that inspires me: I started consuming film writing in earnest after reading Emily Yoshida's feature on the 2017 Ghost in the Shell adaptation. She delved so skilfully into the specific context of dominance, erasure and technological alienation existing between the U.S. and Japan, which made me think of film adaptations in a way more complex way — I really admire her ability to pivot between the personal and the political so seamlessly.
A movie I changed my mind about: Moulin Rouge! scared me as a kid. The first 15 minutes are so insane — I used to have nightmares about Jim Broadbent and absinthe. When I was 13, I finally watched up to the magical "Your Song" sequence where Ewan McGregor dreamily croons and transports Nicole Kidman to a cloud that rains glitter. I passed an endurance test and was rewarded with one of my favourite movies ever.
In my fantasy biopic, I would be played by: A super talented Asian actress from Western Sydney who hasn't been discovered yet!
Favourite film of the year so far, and why: Bong Joon-ho's Parasite. Watching it was the best experience I've had at the cinema in years — not to be extra but I was literally nauseous from stress and joy. It's everything I want in a movie: bleak, humanistic, explosively fun.
My MIFF 2019 theme song is: Carly Rae Jepsen's "Cut To The Feeling"