Director: Zhang Ke Jia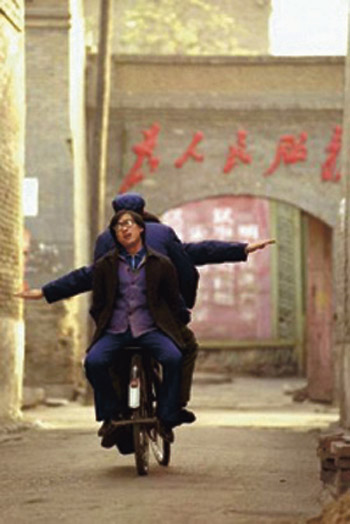 Festival guest Jia Zhang-ke arrived onto the international cinema scene with Pickpocket (1997), influenced most evidently by the work of Robert Bresson. Made well outside the state system, the film was awarded prizes at several international film festivals, including at Berlin and Pusan. Xiao Wu engages in the time-honoured art of the pickpocket, fleecing at every opportunity those who visit Fenyang. He can be hostile and intimidating, but he is also likeable and has his own moral code guiding his dubious activities. But times are getting tough for Wu. His best friend thinks of himself as a 'model entrepreneur' and will no longer consort with Wu; his family is falling apart; his relationship fails with the karaoke hostess he has befriended; and now he's in trouble with the law. Combining essayist filmmaking with a social realism, Pickpocket uses a superb non-professional cast to deftly tell the tale of identity made, unmade and remade in provincial modern China.
D Jia Zhang-ke P Li Kitming S Jia Zhang-ke WS Celluloid Dreams L Mandarin w/English subtitles TD 16mm/col/1997/107mins
See also...