Director: Lajos Koltai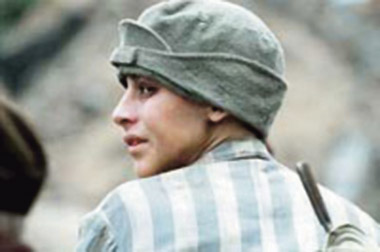 [Fateless] is a deeply moving tale of a Hungarian Jewish boy and his quest for the meaning of his past. It screened in Official Selection at Berlin, 2005. Based on the 2002 Nobel prize-winning novel by Imre Kertesz, [Fateless] chronicles the attempts of 14-year-old Gyuri Koves to reconcile the unimaginable horror of having been incarcerated in German concentration camps. On his return to Budapest Gyuri finds those around him treat him with indifference. His friends and neighbours encourage him to put the past behind him, while an intellectual sympathetic to the personal and political terror of his past repeatedly refers to the camps as "the lowest circle of Hell". Gyuri finds neither comfort nor meaning in these cliches. Increasingly troubled by the meaninglessness of his experiences, he gives human motives to the inhumanity of his captors, which helps maintain his tenuous hold on the world. Lacking emotional and spiritual ties to his Jewish heritage and feeling rejected by his country, he concludes that neither his Jewishness nor Hungarianess is really at the heart of fate.
D Lajos Koltai P Andras Hamori S Imre Kertesz WS H20 Motion Pictures (Holland) BV L Hungarian w/English subtitles TD 35mm/col/ 2005/140mins Lajos Koltai was born in Budapest, Hungary, in 1946. [Fateless] (MIFF 05) is his first feature film.
See also...