Director: Don McKellar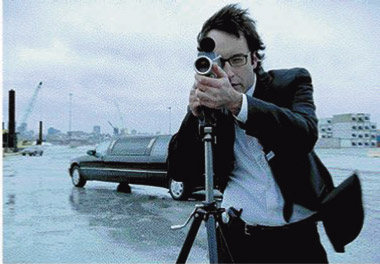 Don McKellar sends up America's celebrity culture and its predilection for the inane in his satirical [Childstar]. Twelve-year-old Taylor Brandon Burns (Mark Rendall) is a star of the trashy US sitcom Family Differences, and is accustomed to having his every whim met. Tailed by his flaky mother (Jennifer Jason Leigh), he's come to Toronto to shoot an absurd all-American action flick. Rick Schiller (McKellar), an unsuccessful experimental filmmaker, becomes the driver, as well as the mother's lover. Taylor makes a connection with Schiller, and when he takes his leave of the set, Schiller is enlisted to find the young celeb before the producer realises he's missing. "Achingly poised between laugh-out-loud satire and mature family drama, [Childstar] is an entirely unique creation from one of Canada's finest young filmmakers and actors... Don McKellar deftly skewers the Hollywood North environment of today's Toronto with a raucous and cleverly drawn cast of characters. But McKellar also has some serious things to say about the family... and it is here that the film finds a deeper emotional truth." - Toronto Film Festival Don McKellar and Niv Fichman will be attending the festival.
D Don McKellar P Niv Fichman, Daniel Iron, Jennifer Jonas S Don McKellar, Michael Goldbach WS Rhombus Media Inc. TD 35mm/col/ 2004/98mins Don McKellar was born in Toronto, Canada, in 1963. His films are [Last Night] (1998), [Childstar] (MIFF 05).
See also...