Director: Olivier Assayas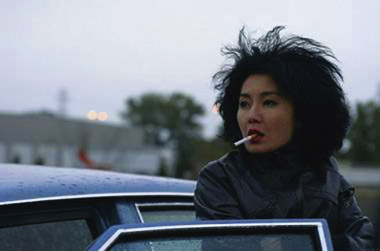 In a seedy motel in Ontario, rocker Lee Hauser (muso James Johnston), managed by Vernon (Don McKellar), overdoses on heroin. His partner in love and crime is Emily (Maggie Cheung), who is wrestling with her own addiction and with dreams for musical success. Their son, Jay, lives with his grandparents, Albrecht (Nick Nolte) and Rosemary Hauser (Martha Henry), in their nurturing and stable west coast home. After the death of their son, they are awarded custody of Jay. And while Albrecht is not unsympathetic to Emily's desire to see her son, for the boy's sake it is only on the condition that she clean up her life. Maggie Cheung and Nick Nolte are extraordinary as Emily and Albrecht. While Cheung captures the fragility and urgency of a derelict mother seeking to redeem herself, Nolte perfectly combines tenderness with implacability as the grandfather determined to look after the best interests of the child. "Luxuriating in striking images, [Clean] is a stunning tribute to reconciliation and new beginnings, and a resounding testament to Assayas's great talent and the extraordinary actors he directs so effectively." - Toronto Film Festival Don McKellar and Niv Fichman will be attending the festival.
D/S Olivier Assayas P Eduard Weil, Niv Fichman, Xavier Marchand WS The Works, London L French w/English subtitles TD 35mm/col/2004/110mins Olivier Assayas was born in Paris, France, in 1955. His films include [Irma Vep] (1996), [Les Destinees sentimentales] (2000), [Demonlover] (2002).
See also...