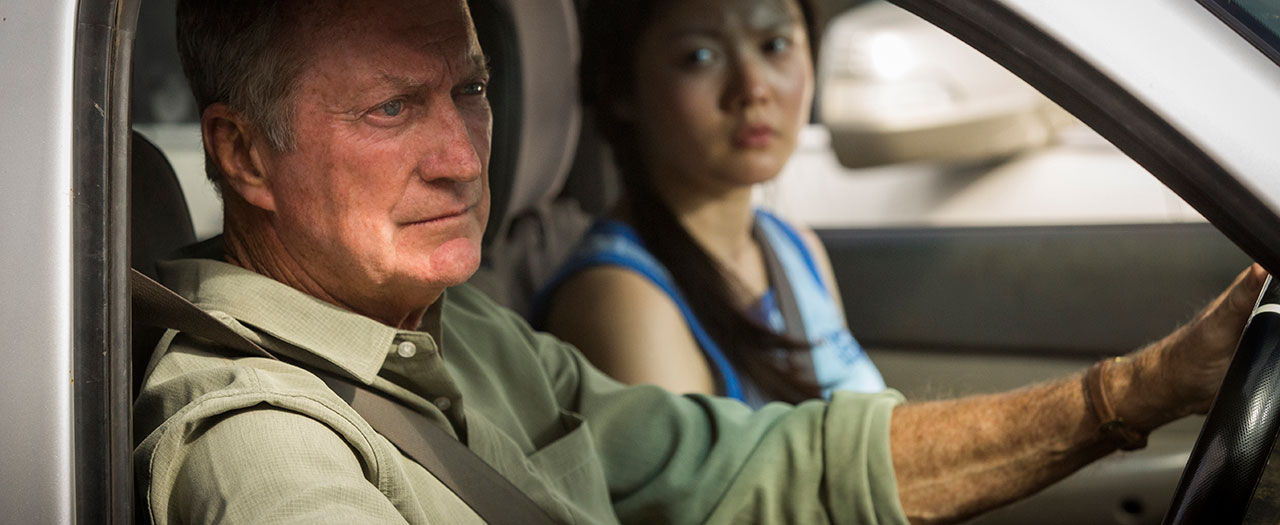 Kriv Stenders directs a powerhouse ensemble cast in this excoriating, illuminating take on our country's most fraught debate.
As a sweltering Australia Day dawns over Brisbane, three seemingly unconnected figures – a farmer (Bryan Brown), an Indigenous policewoman (Shari Sebbens) and an illegal Chinese immigrant (Jenny Wu) – are thrown together by chance and misfortune. As their stories arc and connect, they'll find themselves drawn into a web of racism, violence and simmering resentment that will leave none of them unscathed, and challenge everything they thought they knew about the country they call home.
Set over a pulse-racing 12 hours on 26 January, Australia Day is the latest film from directorial luminary Kriv Stenders (The Principal, MIFF 2015; Red Dog, MIFF 2011). Marking himself out as an antipodean Robert Altman, Stenders offers a sprawling vision of our nation that's conflicted and provocative: a multicultural melting pot that's boiling close to catastrophe, causing us to ask: Advance Australia where?
Director Kriv Stenders and cast members Elias Anton and Phoenix Raei will be at both sessions to introduce the film and take part in a post-screening Q&A.