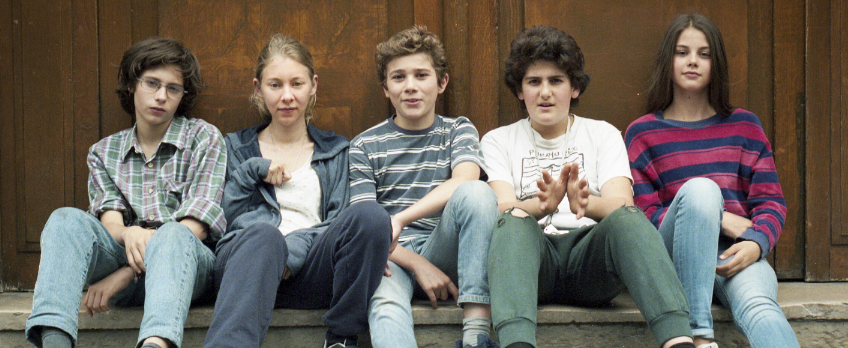 Programming Next Gen
Posted by Thomas Caldwell, Shorts & Next Gen Programmer for MIFF.

One of the joys of selecting films for the Next Gen program is seeing how adolescence is depicted in different parts of the world. More often than not, it's the similarities across countries and cultures that stands out. Obviously different kids in different parts of the world face different difficulties and challenges based on where they happen to have been born, and what is considered appropriate for some age groups in some countries may raise eyebrows elsewhere. But overall, many issues are the same.


The way identity is shaped is a key common theme and most films about young people look at the way individual identity is formed in relation to – or sometimes in spite of – the group dynamics of family, the classroom, friendship groups and more recently online communities.
The role of pop-culture, the arts, sport and technology in influencing the way we view the world is also common. Facing adversity is also a major theme, whether it's finding the courage and self-belief to face up to mythical monsters and despotic villains in fantasy films, or developing resilience to combat the destructiveness of bullying in films more grounded in the real world. And I'm always heartened by the way so many contemporary films for younger audiences depict the idea that resolving conflict through empathy and understanding is far more successful in the long term than resorting to revenge or violence. This is just one of the many ways films for younger audiences are often thematically so sophisticated and rich.

Coping with grief – especially for an absent parent who has been lost through death or non-amicable divorce – is also something that is often explored. I find that films for younger people really acknowledge how significant it is to lose a loved one and that it takes time to heal. But these films also offer an enormous amount of hope and more often than not deliver the message that it does get better, as humans are remarkable and have the power to overcome incredible hardship and more importantly, help each other to overcome hardship.
Although, funnily enough, for a few years there seemed to be almost a glut of films where children coped with the loss of a parent by bonding with animals, especially birds. So many sad films about birds!


This years' Next Gen program doesn't contain any sad-bird films, but it does contain heroic fantasy films about overcoming adversity (Kubo and the Two Strings, Mune: Guardian of the Moon, The Magic Brush, Mara the Firebringer) and historical adventure films (Adama, Long Way North). Coming-of-age films where teenagers start to discover how they perceive themselves and the world around them include the pop-culture road movie Our Huff and Puff Journey, the dark social critique of What's in the Darkness, the high-school comedy The New Kid and teen drama/comedies Miss Impossible and Banana.

See the full Next Gen Program for MIFF 2016.