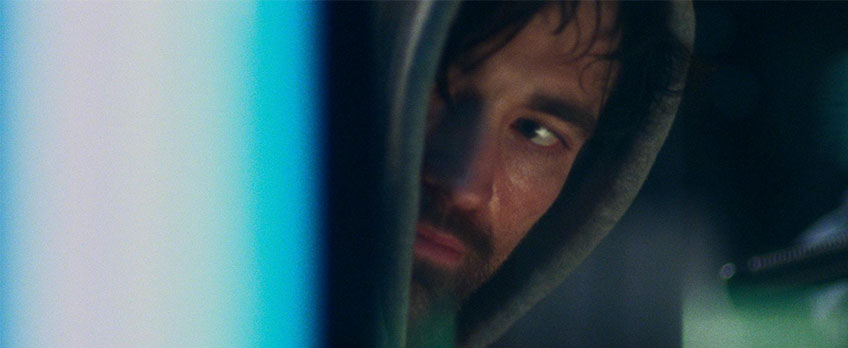 Twilight to Starlight – The Making of Robert Pattinson's Career
Since his superstar-making turns in the Twilight franchise, Robert Pattinson has been redefining his teen-idol status with increasingly challenging roles in films by some of modern cinema's auteurs.
By Rowena Lloyd
This year MIFF will be screening both Josh and Benny Safdie's critically acclaimed Good Time and James Gray's equally acclaimed The Lost City of Z.
Over the course of the last five years, Pattinson has redefined his place within film through a series of compelling roles in small, auteur-driven movies. The resulting body of work sidesteps relegation into the teen-idol category, as he rises beyond romantic leads to more eclectic and challenging roles.
Cosmopolis (2012)
Pattinson's initial left turn from the romantic lead archetype was Cosmopolis, David Cronenberg's adaptation of the Don DeLillo novel. Pattinson stars as Eric Packer, a multi-billionaire who senses his empire collapsing around him as a series of convoluted events unfold and overlap. The two would re-team on the dark comedy Maps to the Stars two years later.
The Rover (2014)
Pattinson earned an AACTA nomination for Best Supporting Actor in David Michôd's dystopian – and very not YA – Australian western, praised by Quentin Tarantino as a "mesmerising, visionary achievement" and "the best post-apocalyptic movie since the original Mad Max". Pattinson's character, Rey, is a damaged, naive American who joins Guy Pearce's Eric, a murderous former soldier, in a bloody journey of survival and revenge.
Queen of the Desert (2015)
Werner Herzog's biopic about Gertrude Bell, a British archaeologist, explorer, cartographer and writer often called the female Lawrence of Arabia, featured Pattinson in a supporting role as Lawrence. Herzog has said that he chose Pattinson because he "needed an Englishman who still looks like a schoolboy but [who] is very smart. He plays Lawrence of Arabia, but at the age of 22."
The Childhood of a Leader (2015)
Screened at MIFF 2016, Brady Corbet's directorial debut, set in a French town following the first World War, chronicles the early years of a child named Prescott, whose true identity and place within history is unknown. The unusual thriller features Robert Pattinson in two roles, as both a mysterious figure of influence and the story's terrifying outcome.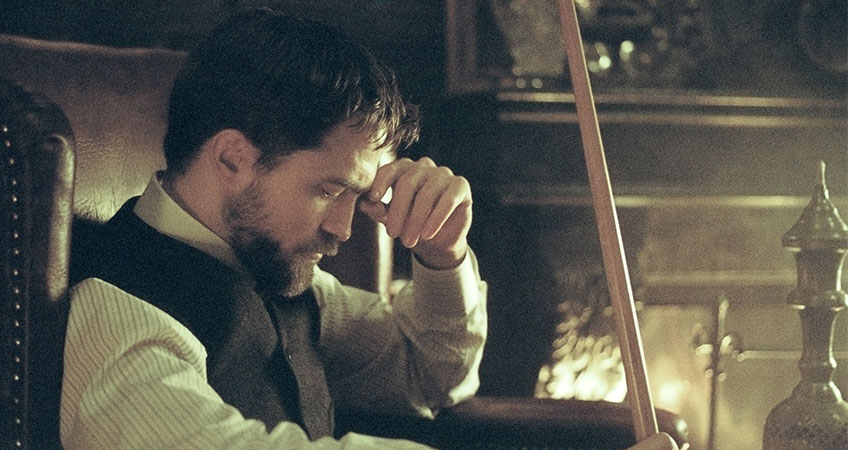 Life (2015)
Anton Corbijn's biopic Life is set around the year 1955, when Life magazine photographer Dennis Stock (Pattinson) is assigned to take photographs of actor James Dean (Dane DeHaan) before the release of East of Eden, the first of two films that would propel Dean to enduring fame.
The Lost City of Z (2016)
James Gray's The Lost City of Z tells the story of British explorer Col. Percival Fawcett (Charlie Hunnam), who disappeared in the 1920s whilst searching for a mysterious city. In his obsessive search for a lost civilization, Fawcett is accompanied by his assistant (Pattinson) his son (Tom Holland), and his wife (Sienna Miller) as they venture deep into the jungle.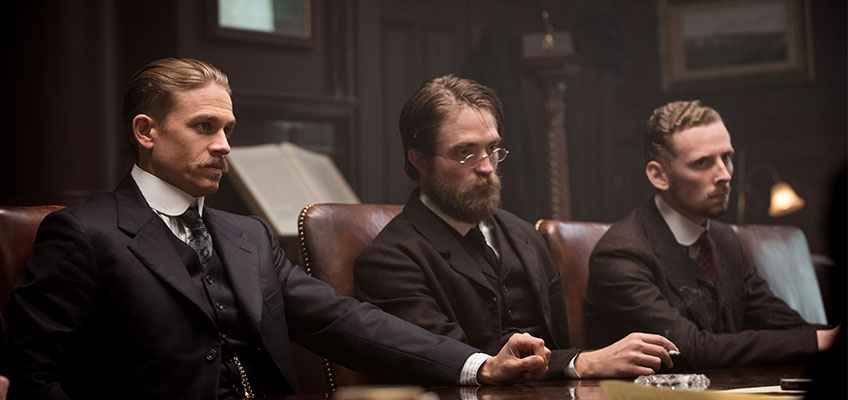 Good Time (2017)
A high stakes thriller directed by Ben and Joshua Safdie, Good Time follows Robert Pattinson's twitchy bank robber Constantine on a nocturnal New York endeavour to save himself and his brother. Pattinson is electric in the Safdie's neon-lit fanatasia of underworld violence and crime.
Good Time screens on Thursday 4 August and Wednesday 11 August. The Lost City of Z screens on Thursday 12 August and Tuesday 17 August.