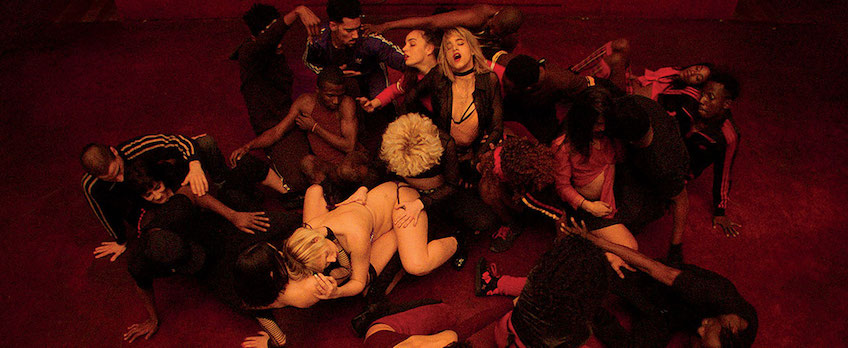 Dance in the Art Film
By André Shannon
I just watched Climax by Gaspar Noé and find myself reflecting on something other than the film; why are so many art films obsessed with non-professional dancing? Is it an age-old trope that finds its way into the art house for particular semiotic reasons? Is it an artistic choice relevant to the filmmaker's vision? Is it just a lazy floor-filler that actually presents an opportunity to transcend interpretation by a solo viewer, targeting audiences on a larger scale? Noé is one of the most notable art film directors working today, so it only seems appropriate to look back on dancing in art films to understand why these films and their filmmakers are so fascinated by dancing.
To think about this, I'm going to have to think about what constitutes an art film, because I cannot deny my selectivity and bias towards certain films considered 'arthouse'. You won't be seeing anything from Jean-Luc Godard because of his obnoxious masculinity, and Chantal Akerman's documentary on Pina Bausch was considered but didn't make the cut for reasons to do with time management. I have attempted to connect films across generations – out of context – to create a stream-of-consciousness-art-video-essay about the moments when art films dive into dance.
I have thoughts, but sometimes I want to be completely filled with something. I'm someone that likes order. I like washing dishes. Maybe my obsession with dancing in the art film is that it lets me label and categorise my favourite films. I feel somewhat comfortable with the mediated lineage I've woven together. I am on the lookout for the next art film dance sequence – hell, give me Chloë Sevigny on a stage, please!
Dancing involves being watched, and it's often the pleasure of being watched. So to insert a dance sequence into an art film is to say, "Take a look, watch this performance." Watching involves the act of seeing, and the setting of distinctions between object and observer. Cinema, on the other hand, is the organisation of thoughts connected to watching; it is the result of the connection between the eye and the brain.
Maybe the use of dancing is to do with making the audience a more specific "watcher" – something along the lines of, "If you can't handle an art film, watch someone dancing instead." The audience is invited to feel the rhythm, and this embodied engagement is often more enjoyable than being made to think or interpret.
No-one watches arthouse films for the answers they contain; they watch arthouse for the questions: the enigmas they pose, the interpretations they invite, and the freedom they offer audiences.
Dancing in art films is the ultimate cinematic meme, so a video essay shot on iPhone feels an appropriate way of unpacking the significance of this so-called trope.
Climax played on 11 and 18 August at the Comedy Theatre as part of MIFF 2018.