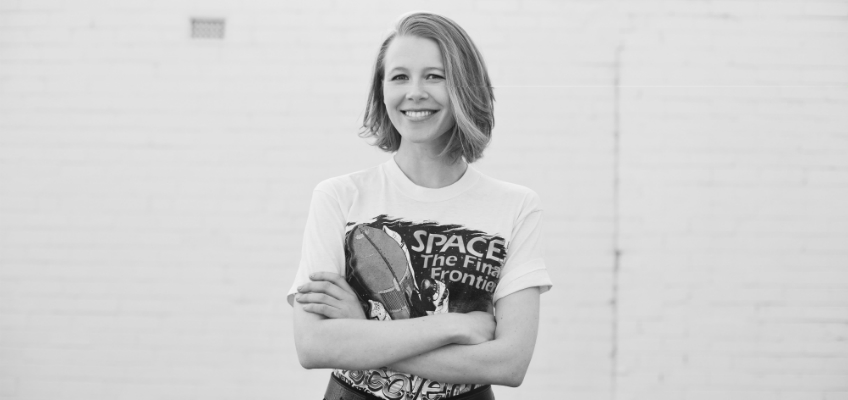 Introducing MIFF Ambassador Anna McGahan
For MIFF 2016, in addition to our long serving and very loyal Patron Geoffrey Rush, we welcome a new wave of talent to the fold as MIFF Ambassadors.
So that you can get to know them a little more, and their love for MIFF, we asked them to sit down and talk about all things cinema, MIFF and what they are looking forward to for 2016.

Anna McGahan


What role has MIFF played in your life so far?
MIFF is a festival I was introduced to when a feature I was a part of – 100 Bloody Acres (pictured above) – premiered there in 2012. I was thrilled by the experience. It was such an honour.

Can you tell us about your most memorable MIFF experience?
Probably watching the opening night film The Sapphires that year. The party was outrageous. I also saw a few films from Southeast Asia that year too, and was so impressed by the storytelling.

Why do you think MIFF, and film festivals in general are important?
MIFF exposes us to diverse storytelling – films that don't necessarily land on our televisions, local cinemas or inboxes. Fascinating, challenging and exhilarating content is being made, but is not always made available. MIFF offers it to us on a glorious, Melburnian platter.

What 2016 MIFF films are you most excited about and why?

I love documentaries, so am keen to see Reset, Louis Theroux: My Scientology Movie, The Eagle Huntress, and Notes on Blindness. Also, I'm keen to see the Australian films Girl Asleep and Bad Girl, plus international films As I Open My Eyes and Captain Fantastic.

What makes you excited about Australian cinema?
The young women coming up through the ranks, and the fantasy/sci-fi films that are starting to get made. I love it when Australians mix in a bit of magic!

What makes MIFF different/special/unique?
It's audience. MIFF curates films for Melbourne – not because Melbourne has 'great taste', but because the audience is gutsy. I trust MIFF, because I know the films will not hold back.

What do you see in the future for Australian filmmaking?
Joy. It sounds odd, but I feel like we're coming into a new season – our darker stories will continue being told, but our joyful ones will have a place too. Australian artists are eccentric, lateral thinkers – full of curiosity. I don't think we need to be afraid of wonder. We can be child-like, without being childish. We are allowed to ask questions about love, and hope and discovery.

Follow Anna on Twitter @AnnaMcGahan and Instagram @annamcgahan