Higher Learning: The MIFF Kids and MIFF Schools Programs
By Greer Forrester
With its mission to bring audiences "the story of the world", the Melbourne International Film Festival sets itself a lofty goal. Yet amongst the varied selection of international drama, experimental film and engaging documentaries, MIFF also caters to an audience often overlooked in the film world – young people and children. Through its MIFF Kids and MIFF Schools sections, the festival brings world cinema to a new generation.
Yet MIFF Schools programmer Thomas Caldwell says looking for quality children's cinema is at times no easy task. "There are so many films I find insulting in the way they condescend to the kids. Just twee, or poorly made, or designed to sell toys," he observes, especially when "different countries have different ideas about what's suitable for certain age groups. And that can be a challenge, because I'll be watching a film which is fantastic, and then something will happen which will obliterate my chances of showing it." Commonly, drug use and excessive sexual references are what rules a film out, followed by characters using violence to solve their problems. "In terms of children's programming, we can do better".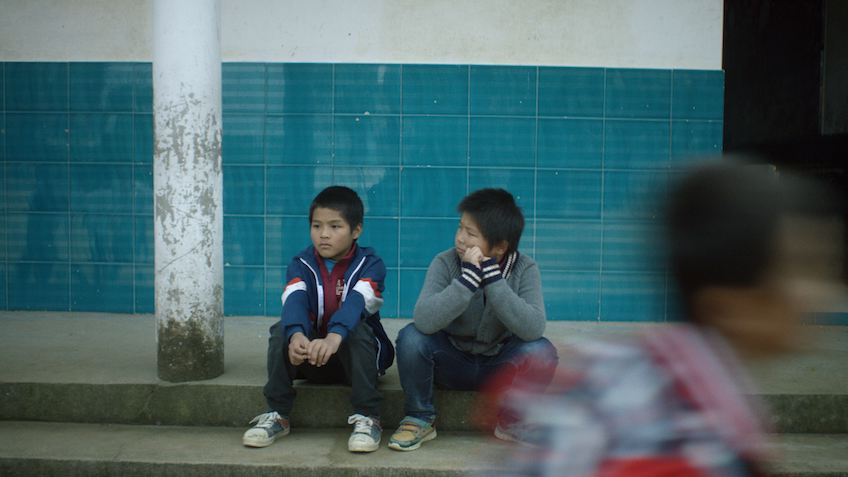 Stonehead (Xiang Zhao, 2017
Caldwell carefully curates the selection each year, finding a balance between accessible, all-ages films and those with more mature or challenging themes. This year showcases films from eight countries, with everything from a French animation re-imagining classic fairy tales, to a documentary from the Dominican Republic about a boy's dream of musical stardom. Even with such diverse subjects, though, they share common emotion.
"I always look for universal themes – but they do have to be good films."
"Films about young people tend to all touch on similar themes – peer pressure vs individuality, bullying, coming-of-age. I always look for universal themes – but they do have to be good films." He singles out Stonehead (Xiang Zhao, 2017) as a particular highlight. A Chinese production with a deceptively simple narrative about a boy's friendship being tested after he is given a soccer ball, the film also touches on the deeper reality of the children's lives. The story unfolds against the backdrop of the socio-economic crisis of China's "left-behind children" - the millions of kids who remain in rural areas as their parents move elsewhere to find work.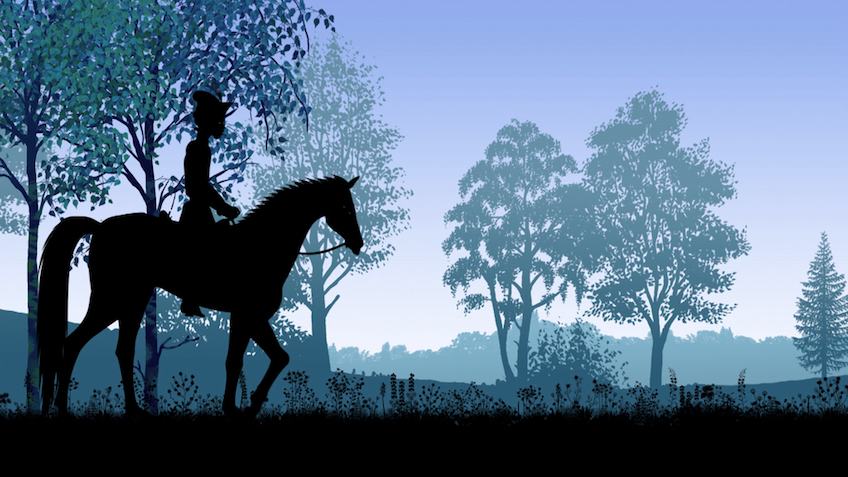 Ivan Tsarevitch and the Changing Princess (Michel Ocelot, 2016)
In contrast, French animation Ivan Tsarevitch and the Changing Princess (Michel Ocelot, 2016) is a delightful shadow-puppet inspired fantasy, taking traditional European folk tales and spinning them into more contemporary stories. Each imaginatively illustrated vignette is introduced by the main characters, as they explore the setting, design their costumes and analyse what they like about the tale before they tell it. It's a surprisingly involved story element in a film recommended for ten-year olds, yet one which lifts the already gorgeous animation to something more intellectually engaging.
But it's not just a matter of mixing experimental and alternative cinema with more traditional narrative. This year the program has its first retrospective screening, with Disney classic Aladdin celebrating its 25th anniversary. The Kids' Gala returns as a regular feature of the festival; a red-carpet, Australian premiere of US-Chinese co-production Rock Dog (Ash Brannon, 2016), with special activities for children in the hour before the screening.
Rock Dog (Ash Brannon, 2016)
For the past ten years, MIFF's offerings for youth audiences have sat under the title of Next Gen. With each MIFF section rebranded for 2017, Next Gen has now found itself billed as two separate streams, Schools and Kids. So why the distinction, and what does it actually mean?
"They've been unofficially split like that for ages," Caldwell explains. "It's always been thought of as a selection of films which screen during the week for schools, and then at the weekend, the films that we want families and younger people to come and see."
In MIFF's print program, the Schools films barely rate a mention underneath the more prominently displayed Kids selection, without any images or summaries. Yet this shouldn't imply that these films have been moved to the wayside; instead, Caldwell explains, it's simply a strategic push to promote the program within schools themselves.
"I don't deliberately look for animation. It's hard finding good live-action films for younger audiences."
"Last year was hugely successful. We got crazy good numbers. We overtly promoted more in schools, and programmed according to what schools are interested in." This year, the films being screened feature languages commonly part of the Victorian curriculum; German, French, Indonesian, Spanish, Mandarin, Japanese and Greek.
"We're not aiming it at the general MIFF audience – our audience base is schools."
As well as an in-depth summary for each film, schools are provided with notes about an appropriate age range, details about any potentially challenging themes, and a list of discussion points for teachers to raise with their students. Going further, MIFF also partners with the Modern Languages Teachers' Association of Victoria to provide online webinar supplements such as slideshows and language analysis.
The now explicit distinction between the Schools and Kids streams makes the differences in the selections clearer. MIFF Kids features an entirely animated line-up, with MIFF Schools containing only one. It's not a conscious decision, but an inevitable one, Caldwell says. "I don't deliberately look for animation. It's hard finding good live-action films for younger audiences."
Balancing every aspect of the program's needs – languages, themes, appropriateness for young people, quality of storytelling, relevance to Australian audiences, and diversity of content – seems almost impossible. But at the end of the day there's one golden rule.
"I won't show films that suck."
The MIFF Kids' Gala screening of Rock Dog is on 19 August. Ivan Tsarevitch and the Changing Princess plays on 12 August, and Stonehead plays on 16 and 18 August.