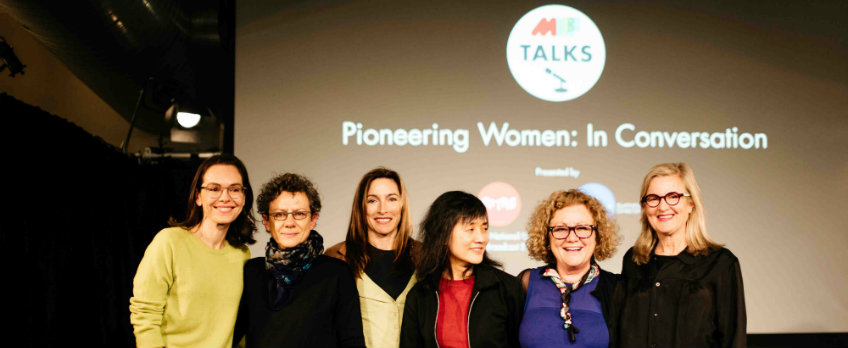 MIFF Talks Podcast: Pioneering Women
Co-presented with the Australian Directors' Guild, the MIFF Talks Pioneering Women panel brought together influential Australian female directors and actors Gillian Armstrong, Claudia Karvan, Nadia Tass, Ana Kokkinos and Clara Law. Moderated by Sam Lang, this is an absolute must-listen (or watch!) if you missed it during the festival. Recorded on Saturday 12 August 2017 at The Wheeler Centre. Watch the video.
Check out the Little White Lies article by 2017 Critics Campus mentor Simran Hans on her experience seeing the films in the Pioneering Women program for the first time.
{wrt podcast slug=talking-pictures-podcast}