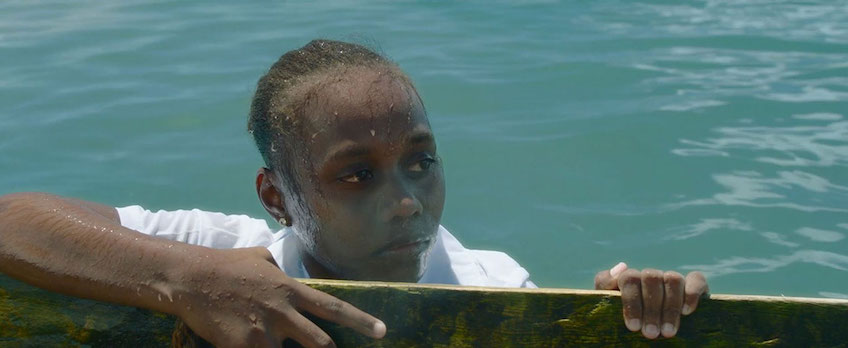 Vai: An Interview with Nicole Whippy
Vai is a shimmering kaleidoscope of a film, a poetic exploration of womanhood from the perspective of nine Pasifika female filmmakers. Utilising a portmanteau format inherited from 2017's Waru, the film observes the life of a single woman refracted by eight distinct cultural lenses, celebrating the common experiences between Pacific Island countries while highlighting their idiosyncrasies.
Nicole Whippy directs the opening story of the film (co-written by her sister, Sharon Whippy), a vibrant portrait of a seven-year-old Fijian girl about to be taken from her homeland.

2019 MIFF Critics Campus participant Jamie Tram spoke to Nicole about personal storytelling, connecting across cultural boundaries, and the complexities of filming such a unique project.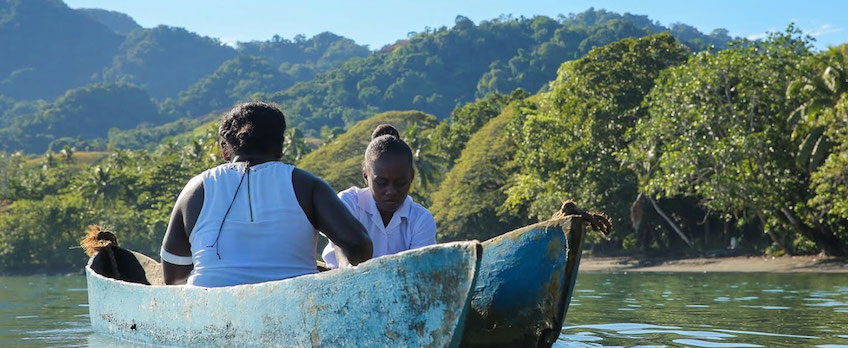 A scene from Vai
As someone who was born in Suva and grew up in NZ, how much of yourselves did you and your sister, Sharon, impart on this story?

That little Vai that you're seeing is based on my sister, while the grandmother and my mother is based off our grandmother and mother. We were really aware that we didn't live in Fiji, and yet we were asked to put up a story about Fiji. We had to take that into consideration when we committed to the film, so we decided to just go from our own experience. We didn't want to feel like we were telling someone else's story. Because we were first-time filmmakers with tight time constraints (one day of rehearsal, one day to shoot), we had to have our story really locked down. So it felt right to find a story that absolutely connected to us.

We actually filmed in our childhood home that we hadn't owned for like 20 years. I tracked down the house, and somehow, we happened to be in Fiji at the exact right moment. We met the owner, who told us that he'd just lost his tenants, so it'd be easy to use the house. It really felt like it was meant to be.

I found the personal touches in the film to be quite extraordinary. Despite being based on your own grandmother, I think it's interesting how I saw so much of my own grandmother in her stubbornness and tenderness.

That's what I love; so many people have said that about the grandmother, from all around the world. The guy who did the post-production sound on the film sat with me, and he cried, because he felt like he was watching his grandmother even to the point where he thought she looked like her. We're all so closely connected. We did a talk at The University of Melbourne and those were the things coming from the students, students who had arrived in Australia as children, taken from wherever they were from and having to assimilate into Australian culture, and they really connected with trying to navigate the space that me and my sister have been trying to navigate our whole lives. So I love the way it connected with so many people. That's exactly what we were intending to do.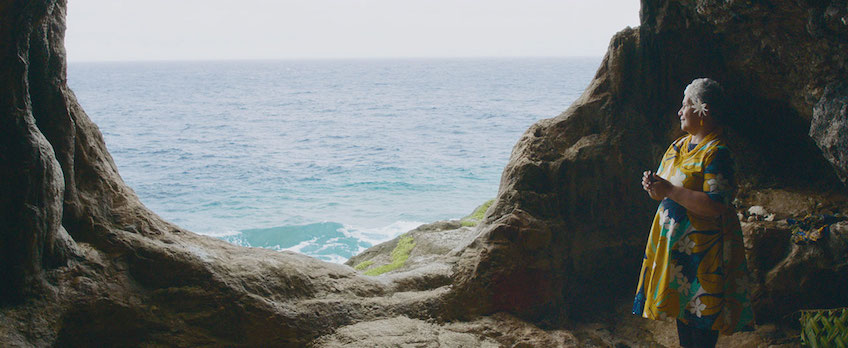 A scene from Vai
As a first-time director, how did you approach the task of contributing to Vai?
Initially I said 'no' to doing the film when our producers Kiel and Kerry asked, because I was so used to telling other people's stories. Until the opportunity came up, I never realised how much I did want to speak up, how much I did want to tell my story. It was fear that initially made me say no, it was fear of being made to represent Fiji when I didn't live there. The one thing I knew that I had behind me was all my experience on set, with twenty-five years in film and TV, as well as theatre.

As an actor, I've realised how important preparation is as I've gotten older; it's more important than everything. You prep, prep, prep, then you kinda throw it all away to perform. And it was kinda the same thing that I did for Vai; having the lived experience, it felt like I knew every breath of that piece, so preparing that wasn't hard for me. And working with actors isn't hard for me. I run my own acting school, that was something I already had on my side. I wasn't scared of taking on the children.

So how did you tackle the challenge of filming a complex 10-minute long take with a cast of untrained actors, and featuring a small child in the lead role?

I had a couple sessions with a very good friend, [well-known New Zealand actor and acting coach] Miranda Harcourt . We discussed ways to get the children to bond really quickly with myself and with each other in the time constraints that I had. We also invited the cast to come stay with us, so we ate together, and we just spent a good couple days together leading up to the shoot. It was just about getting that little girl (Ro Mereani Adi Tuimatanisiga, who plays Vai) to trust me, and for me to trust her. On the day, we did eighteen takes, and I think I ended up going with take fifteen. She's pretty outstanding for a seven-year-old child.
Vai played the 2019 Melbourne International Film Festival on 13, 15 and 17 August.