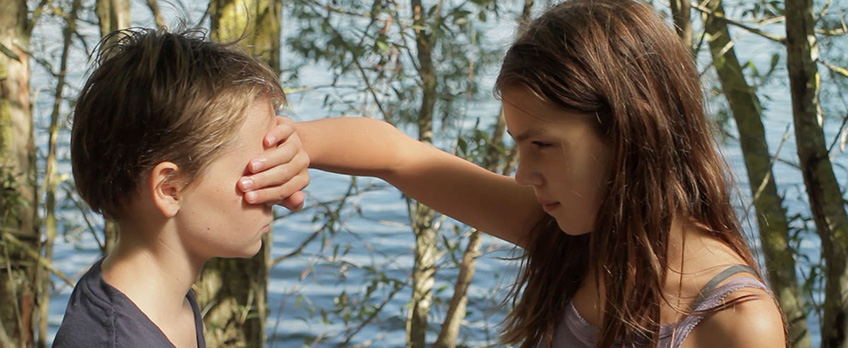 Itchy Feet: Films That Beckon You Outside & Inwards
From Senegalese coastal capital Dakar to the queer underworld of Tokyo in the late 60s, MIFF Programmer Kate Jinx selects 10 films that journey outside and inwards to watch from home.
Old Joy
USA (dir. Kelly Reichardt) - 2006
Kelly Reichardt's quietly miraculous film about two old friends (Will Oldham & Daniel London) who reunite for a long hike in the Pacific Northwest is just the tonic for those of us feeling cooped up and tempted to reconnect. All set to a Yo La Tengo score that doubles as the perfect WFH soundtrack.
I Know Where I'm Going
UK (dir. Michael Powell & Emeric Pressburger) - 1945
A classic I return to more than I'd like to count, the tale of a strong-willed woman who leaves her English home for the wilds of the Scottish Hebrides, but her plans for a cosy island life are disrupted by wild weather. A film about adjusting, and letting nature take its course.
Chevalier
Greece, Germany (dir. Athina Rachel Tsangari) - 2015
A motley group of six men on a luxury yacht in the Aegean Sea play a party game that I don't suggest you take up while in isolation: working out who's the best. At everything. As the men judge each other by physical tasks as well as personal grooming, sleeping habits and kitchen prep – the game of masculine bravura becomes ferocious. Hilariously so.
Atlantics
France, Senegal, Belgium (dir. Mati Diop) - 2019
In Senegalese coastal capital Dakar, strange things are afoot when unpaid workers leave by sea for brighter futures in Spain, including Ada's lover Souleiman. The kind of film you won't even be tempted to check phone notifications during – a rare feat for an at-home watch! MIFF regulars may be familiar with Diop's shorts, or even perhaps the work of her uncle Djibril Diop Mambéty (Touki Bouki, 1973). Cinematography by Claire Mathon (Portrait of a Lady on Fire, Stranger by the Lake).
Tomboy
France (dir. Céline Sciamma) - 2011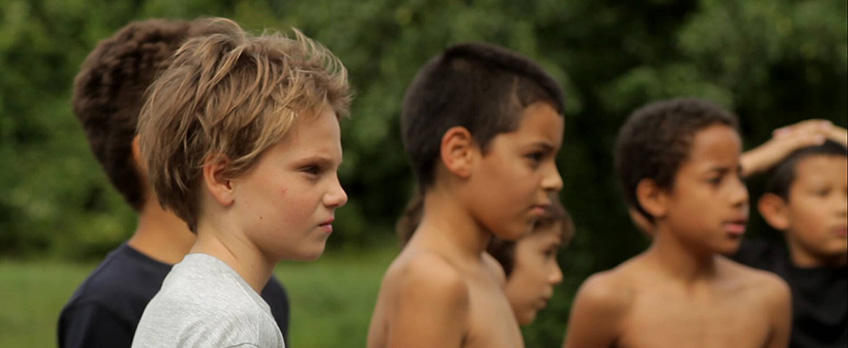 Tomboy
Speaking of, while you wait for Portrait of a Lady on Fire to hit VOD, revisit Céline Sciamma's exceptional Tomboy. When a family moves to a new Parisian neighbourhood, ten year old Laure seizes it as an opportunity to be re-introduced to the world as Mikäel. A new sense of freedom is hindered by keeping it hidden from Mikäel's parents, the father played by Agnès Varda and Jacque Remy's son, Mathieu Demy.
Orlando
UK, Russia, Italy, France, Netherlands (dir. Sally Potter) - 1992
Sally Potter's epic adaptation of Virginia Woolf's relentless 1928 novel. Tilda Swinton stars as the ultimate adventurer, crossing centuries and genders with her own particular panache. Truly fantastical travel, no hand sanitiser needed.
The Source Family
USA (dir. Jodi Wille) - 1992
Feeling like you're self-isolating with the wrong people? It could be worse – you could be in a spiritual commune surrounded by a throng of pastel-gowned cult members in a rambling Hollywood Hills hippy house … or maybe that's just the change of pace one needs right now. Either way, it's a trip.
Funeral Parade of Roses
Japan (dir. Toshio Matsumoto) - 1969
If there's one place I'd rather be right now, it's the queer underworld of late sixties Tokyo nightlife. Iconic and hugely influential, it's still wild by today's standards. Perfect for those struggling to keep up with every new season of RuPaul's Drag Race.
Cameraperson
USA (dir. Kristen Johnson) - 2016
Who better to show you the world than a globe-trotting documentary cinematographer? Here Kirsten Johnson re-examines her own quarter-century career, taking into consideration her relationships with subjects and the ethics of documentation.
Decades: 40 Years of Visionary Video
USA (dir. various) - 2017
For those who'd like to turn their living room into a gallery, Video Data Bank is releasing their massive video art survey (usually available over 5 DVDs) online – eking out each decade every fortnight. Stretching from the 1970s to the 2010s, it features artist-curated work by the likes of Lynda Benglis, Tony Oursler, Basma Alsharif, John Baldessari, William Wegman and Sadie Benning.