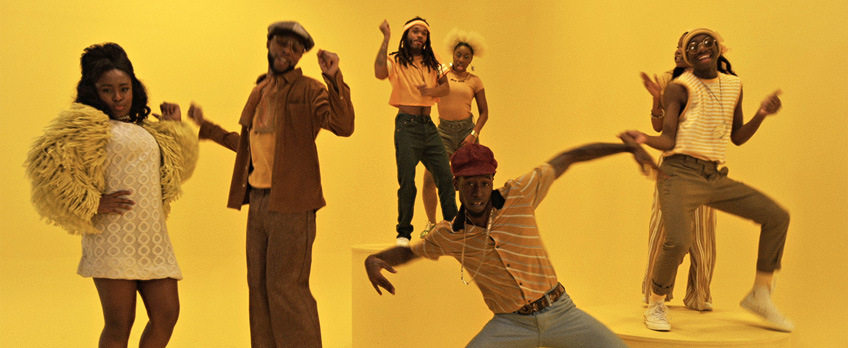 Motion and Emotion: TT The Artist on the Universal Language of Art
Dark City Beneath the Beat is a 65-minute burst of music and dance mixed up with everyday life in the US city of Baltimore. The documentary is spearheaded by TT The Artist, who – along with being a rapper, producer, dancer, visual artist and CEO of a record label – worked as the film's director, producer, editor and subject. Clearly a force of energy, talent and passion, this is also her first full-length film, screening as part of the MIFF 68½ program.
Critics Campus 2020 participant Angus McGrath speaks to the multi-hyphenate about performance, community and the opportunities blooming for Baltimore artists – herself included.

Angus McGrath: How would you describe Dark City Beneath the Beat to audiences who haven't seen it yet?
TT The Artist: It's an audiovisual journey that triggers your emotions. I wanted to make sure people understand the culture, and I didn't feel like we had to do that with narration and interviews. I wanted to show moments and things that impacted me about Baltimore – that it's such a raw, energetic city full of culture.

How has the response been to the film so far?
It started slow but began to pick up after the George Floyd murder. I think what happened was people started to see that we were already touching on those issues, talking about the social climate, protest and what's happening with young Black people in America, and Black people and people of colour in general. I feel like we were forward in our thinking when documenting this, and that's why people are gravitating towards it.
You can also really connect with the music and dance. Those are universal languages – the language of motion and emotion. It makes me feel good because it's a goal of the film to really show people what Baltimore culture is, and the talent that's coming out of Baltimore, because it's a small city that really doesn't get its proper due respect. It flies under the radar, so taking something so underground and seeing it blossom is quite an honour.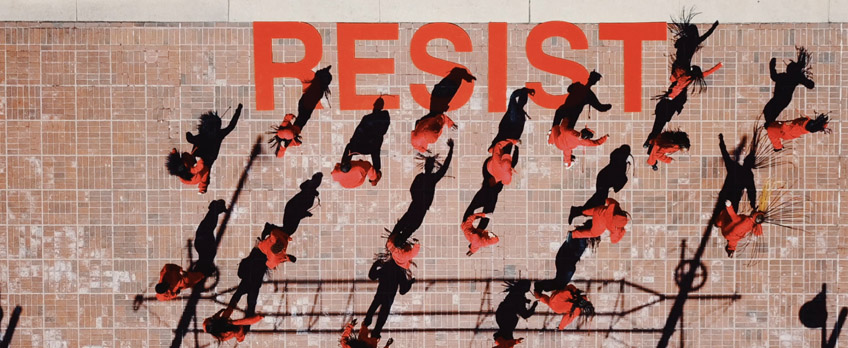 Dark City Beneath the Beat

What does it mean to see this response on a global stage?
It means that the film is doing what it needs to. Baltimore doesn't have a lot of resources or spaces for creatives, and I wanted to incubate new resources, push Baltimore talent and continue to do production in Baltimore with Baltimore artists. This is what people need to see in order to understand that there are talented people in Baltimore who should be booked and hired.
Our artists are now starting to get real support: Mighty Mark, our music supervisor and one of our characters in the film, is now getting grants to support his studio; TSU Terry just signed an ambassador deal for a clothing company. Seeing those things is really, to me, what makes the film successful.

You've been organising live events alongside the film with Baltimore musicians and dancers – at first in person, now virtually. What are these experiences bringing along to the film?
I didn't quite know how the virtual experiences would translate, but now we figured out a way to do it. It gives people a little more raw experience of what it's like to be in this space with the dancers or to watch me perform. To bring that to the world just opens people up to more of the experience because you get to see it live – like, No, this is the real deal. We do this often, and this is how we get together and celebrate as a community.

You took on so many roles for the film. I even noticed you did the colour-grade! What guided you most through production?
I had really big ideas that involved a lot of extra things. When we got funding, I started to learn very fast how much people charge. We had to make the budget stretch, so that drove me to take on a lot. We would've gone way over if we were outsourcing everything, so I invested in the gear and equipment instead. I took a colour-grade class and said, "This is what we have to do for this film." I already had some experience in directing and producing, as well as in music, but the colour-grading is something I literally learned in the process.
Moving forward, I have more support and we're able to expand, get bigger budgets for our future films. But this one was really about trying to keep everything within budget. Sometimes, you have to wear multiple hats when it comes to doing an independent film.

The future is ambiguous with the pandemic, but are there any projects you have coming up?
Honestly, TT The Artist has now entered the conversation for directors. There's more projects we're developing and the details will be coming soon, but I do have a new partnership under Emmy-nominated actress Issa Rae of HBO's Insecure. She has a company called ColorCreative, and I'm now represented there as a director, so I've been getting a lot of opportunities to pitch new ideas. I'm super excited about what I'm working on and developing, so I just hope that people continue to follow the journey. Follow us on Instagram! This is just the beginning and I'm definitely cooking up some new stuff.

Anything you want to let people know?
I just wanna say "thank you" to everyone who's been tuning in! Share the trailer if you love it, or even if you haven't had a chance to see it. Be sure to get your tickets! We're gonna be screening at many festivals overseas and in the US, and we update our website and Instagram with those announcements. I'm so excited to see where this goes.
Dark City Beneath the Beat screened as part of the MIFF 68½ program in 2020.