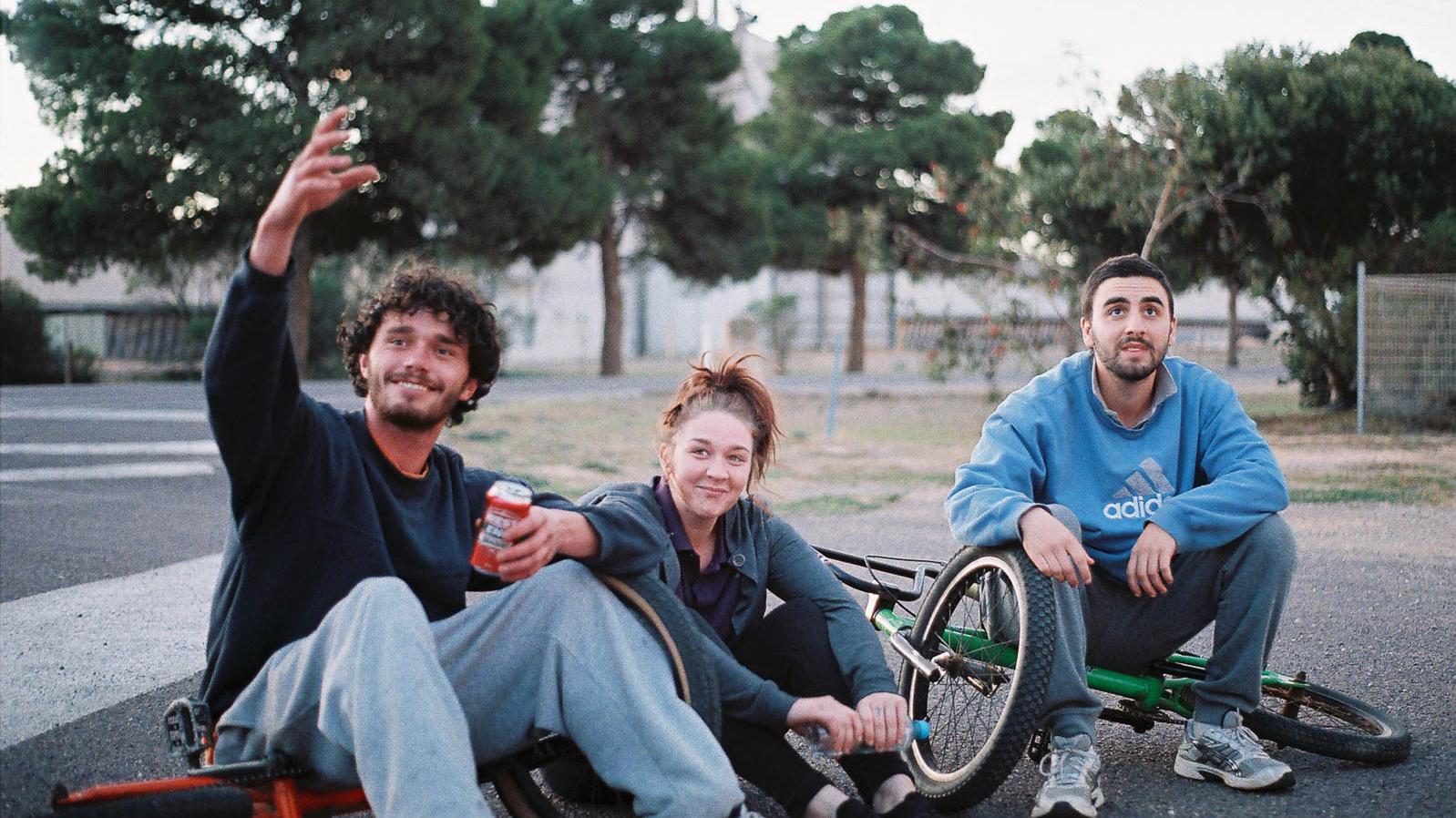 Transience and Transformation: An Interview with Kyle Davis
Critics Campus 2021 participant Jared Richards speaks to Dry Winter director Kyle Davis about big transitions – from short to feature filmmaking, and in life – as well as depicting rural Australia in his affecting film.
In 2018, Kyle Davis released two teasers of his directorial debut, Dry Winter. Titled 'andy' and 'courtney', each is a vérité glimpse of the young couple at the centre of the drama, living in an unnamed rural town in South Australia's Eyre Peninsula.
Andy's (Andrew Phillips) video consists of day-drinking on cheap plastic chairs in a dusty backyard with friends, laughing about nothing; Courtney's (Courtney Kelly) sees her almost exclusively alone, whether driving to work, playing with countless puppies or smoking in silence. There's nothing to suggest that Andy and Courtney are together, or to offer a semblance of Dry Winter's plot, beyond the tension within the two teasers.
Even with a 62-minute running time, Dry Winter is slow and laconic, capturing the quiet frustrations of spending your youth living in regional Australia, unexcited but not repulsed by its prospects. Dialogue, largely improvised by the film's cast of non-actors, is truncated and easy to miss. Days repeat with what may seem like slight variations; as with the landscape, transformation arrives unannounced if you're not making note of small shifts.
Reminiscent of Alena Lodkina's Strange Colours (MIFF 2018), Dry Winter employs a documentary style to let the starkness of life in rural Australia speak for itself. Made by Davis and a set of collaborators – cinematographer and editor Gere Fuss, producer Michael Harpas and writer Bridget McDonald – as their Honours project at Flinders University, Dry Winter was filmed on location in the 1000-person town of Cowell, a six-hour drive from Adelaide.
"Part of the reason we always [wanted to work with] non-actors was that they're always going to be grounding – not that we have to be taught or have them teaching us," Davis says. "But it's not like [we did] research and said, 'This is how people behave. This is what happens,' and then came to these actors, saying, 'I had just read this about country people.'"
The crew's own connection to Cowell came from Fuss. He had holidayed there as a child to visit a family friend – a nurse who introduced the crew to the town and, Davis says, acted as location scout.
"[We were] sick of working on short films, working with actors, working in [Adelaide]: the same kind of set, same sort of people all the time," explains Davis. "Gere and I, especially, have always been interested in wide open spaces and going out far to film. We wanted to have a big landscape movie."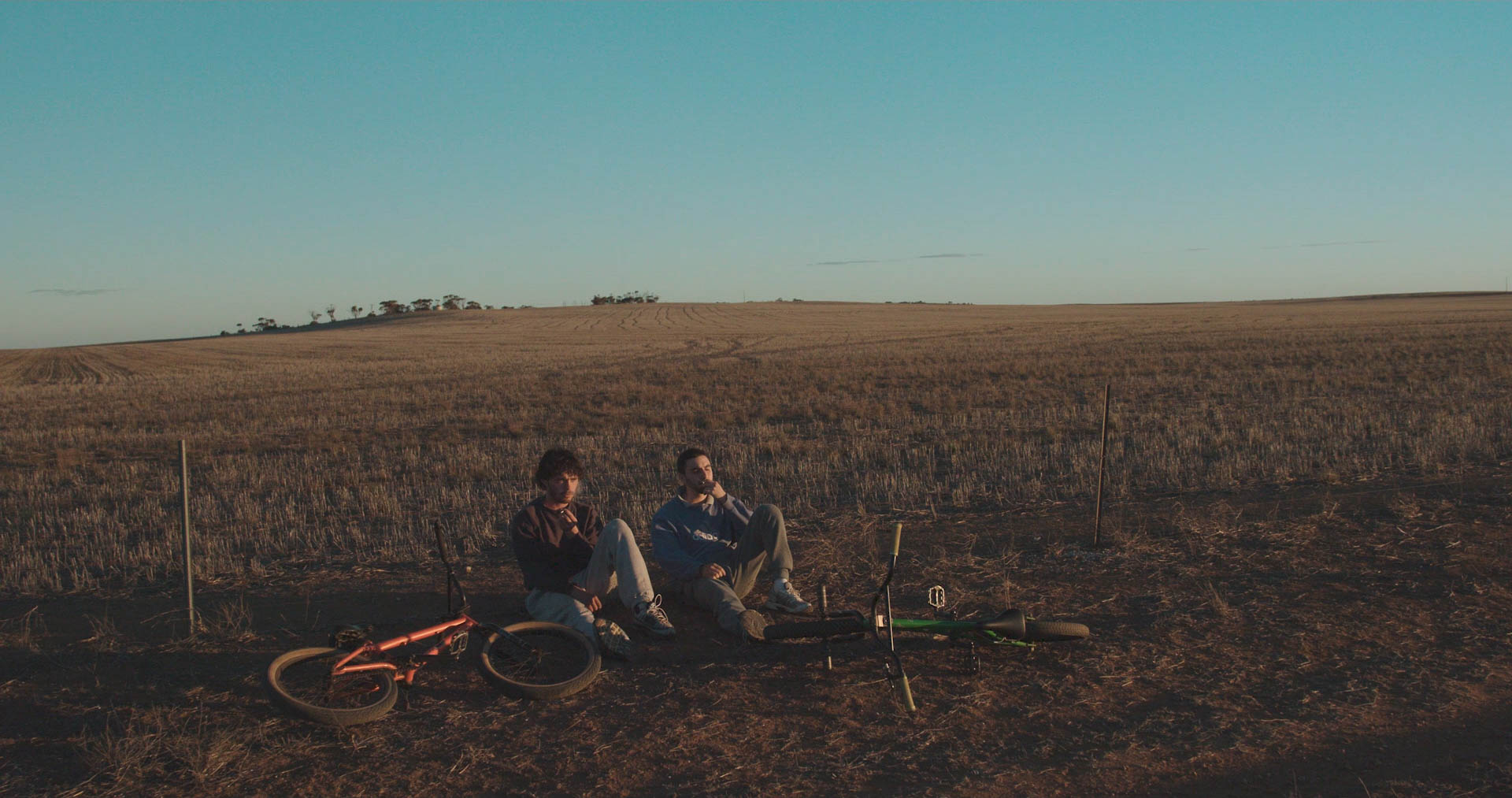 Dry Winter

Beyond a landscape shot from a plane, Dry Winter is granular in vision, budget and tone, something the crew stressed to locals when they first put out feelers for actors. "People were pretty excited, I think," Davis says. "They might've thought we were a bigger movie than we were. We had to be very clear that we're not coming in with all this money; it's not this huge tourism project. We had to be upfront about that and what kind of story we were going to be telling."
Davis is clear to demarcate Dry Winter's unnamed town from Cowell, as the film's portrayal isn't nearly as inviting as Cowell was to them. McDonald had outlined a script prior to shooting, but scenes were developed with Kelly and Phillips, two lifelong friends who, Davis says, immediately understood what the film was.
"We [weren't trying] to say that this is the life of everyone in Cowell. Lots of people live a very happy life there," he says. "But the actors who were in it, because they're younger and not established, were still in a transient phase in their life."
Phillips, who plays Dry Winter's male protagonist (renamed Jake) as a precocious man motivated purely by a need to inject fun into his surroundings, was only able to make the shoot because he was between jobs. A chef by trade, he saw his tourist-oriented workplace recently close; almost immediately after filming, he moved to Darwin for work. Kelly had also left Cowell – though to be fair, it's three years since Dry Winter was filmed in 2018.
This wasn't the plan: the captions to those YouTube teasers promise that the film will be released "sometime in the next few months". Davis tells me the delay was largely due to post-production issues around sound, which were eventually solved for the film's debut earlier this year at Switzerland's Visions du Réel festival, before it had its Australian premiere at MIFF 69.
Those three years have shifted Dry Winter's core concern. Considering where its cast are now, the film is no longer about restless youth debating whether to leave their country town for another life, but about facing the mixed emotions that come with delaying the inevitable – and knowing who they'll leave behind.
"Everyone [in the film] has moved on from Cowell now," Davis says. "Even the woman who works at the petrol station. They've all moved on."

Dry Winter screened as part of the MIFF 69 program in 2021.