Shaheen Ahmed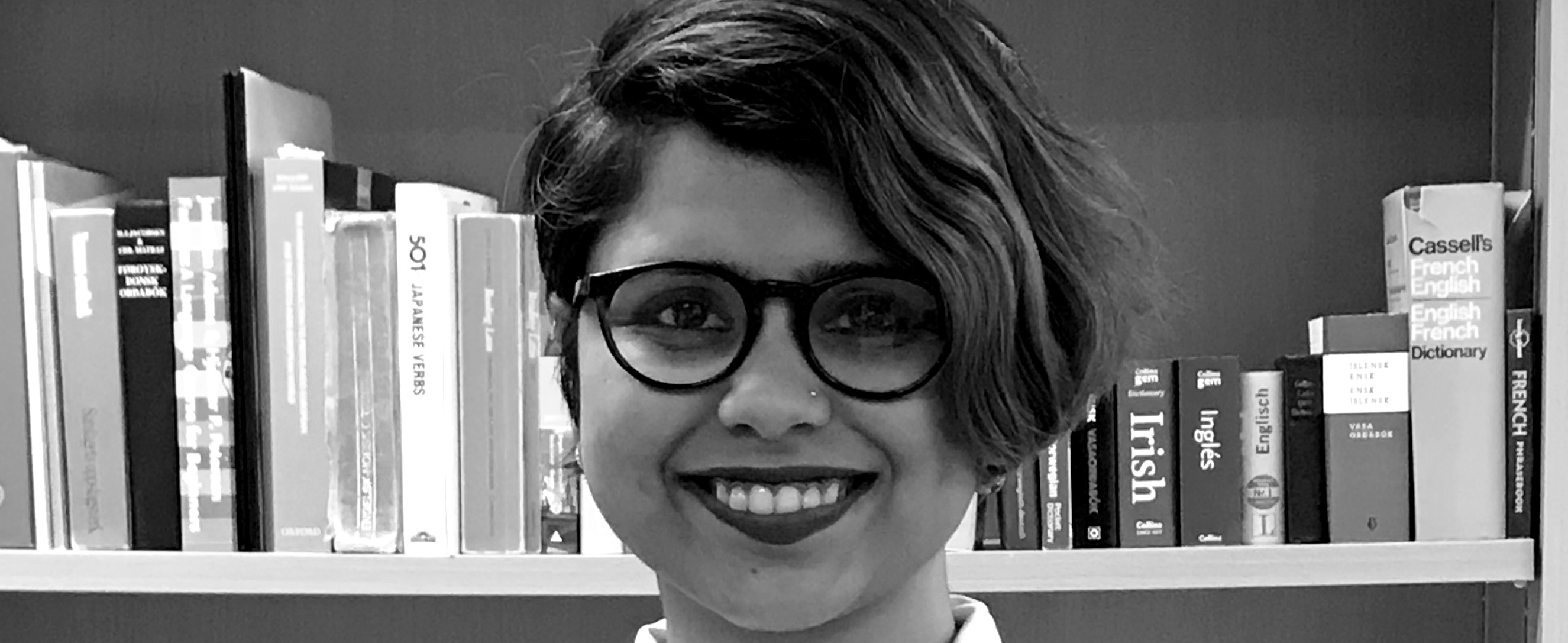 Shaheen Ahmed is currently pursuing a PhD in cultural studies from Monash University, Melbourne. She has completed an M.Phil in visual studies and an MA in arts and aesthetics from Jawaharlal Nehru University, New Delhi. She is a writer, curator and artist with some of her works exhibited in both India and abroad. She has co-curated international art exhibitions and film festivals. Her research areas include decolonisation, Indigeneity, visual studies, photography, popular representation of women, cinema studies, cultures and borderlands. She has had book chapters and essays published on cinema, performance arts, visual cultures, etc.
Twitter: @Aakori_Baakori
Location: Melbourne (currently), Guwahati (permanently)
Movie location I call home: 36 Chowringhee Lane, because it captures the essence of alienation, nostalgia, erasure of identities and the allegory of what the new nation-state promised but could not deliver. The eponymous film is still relevant today as it was back when it was released in the early 1980s.
The film that made me want to write about the screen: I remember being greatly moved by Krzysztof Kieślowski's A Short Film About Killing when I watched it as a late teenager. The film was screened in my small town during the annual film festival on world cinema, and it introduced me to the genius that was Kieślowski, as well as to so many ethical and ontological questions on life, law, compassion and humanity in general. It greatly affected me, and I remember wanting to write about the film someday.
Why film criticism matters in 2020: Film criticism remains as relevant and important as it always was since the beginning of cinema. Film criticism does not only mean knowing or understanding the language of cinema, but is a holistic approach to the world and everything unfurling around us. A cinema critic can act as the bridge between different knowledge systems, the consumer of cinema and the producer/maker. A critic also plays an important role in bringing to light different subjectivities, especially those of the oppressed and marginalised. A critic, most importantly, is in a position wherein they can point out inherent biases or majoritarian perspectives in a film or series. This can enable a reflexive turn in cinema producers, and works only to enrich cinema or the visual medium and its many discourses.
A critic who has inspired me: Ranjani Mazumdar brought in new perspectives for me to understand cinema and especially the Hindi film industry. Her cinema studies classes during my Master's degree allowed me to look at cinema as more than just moving images, but as an extension of the socio-political-cultural turns of the moment. Mazumdar's sharp critique and understanding of cinema has always motivated me to go beyond the obvious and deconstruct the language of cinema.
Favourite film I've seen this year: I have seen a lot of films this year and there are some absolute favourites among them. But the one film that stands out for me, till now, is Shoojit Sircar's Gulabo Sitabo. This is a lovely little film with some outstanding moments. This film has to be one of Bombay cinema legend Amitabh Bachchan's best ever. He delivered a fabulous underrated performance as a greedy old man, Mirza. This film is a true tale of losers, which has not been explored much in Indian cinema, including Bombay cinema. (The only exception that I remember, in this context, is the remarkable Jaane Bhi Do Yaaro.) Gulabo Sitabo is the parable in cinema that we have not seen in a long time. And, of course, the soundtrack by Shantanu Moitra is one of the most brilliant in recent Bombay cinema.
In my fantasy biopic, I would be played by: Christina Ricci from The Addams Family. I pretty much looked like her when I was of that age.
My MIFF 68½ theme music: Apparat – Goodbye