Tiia Kelly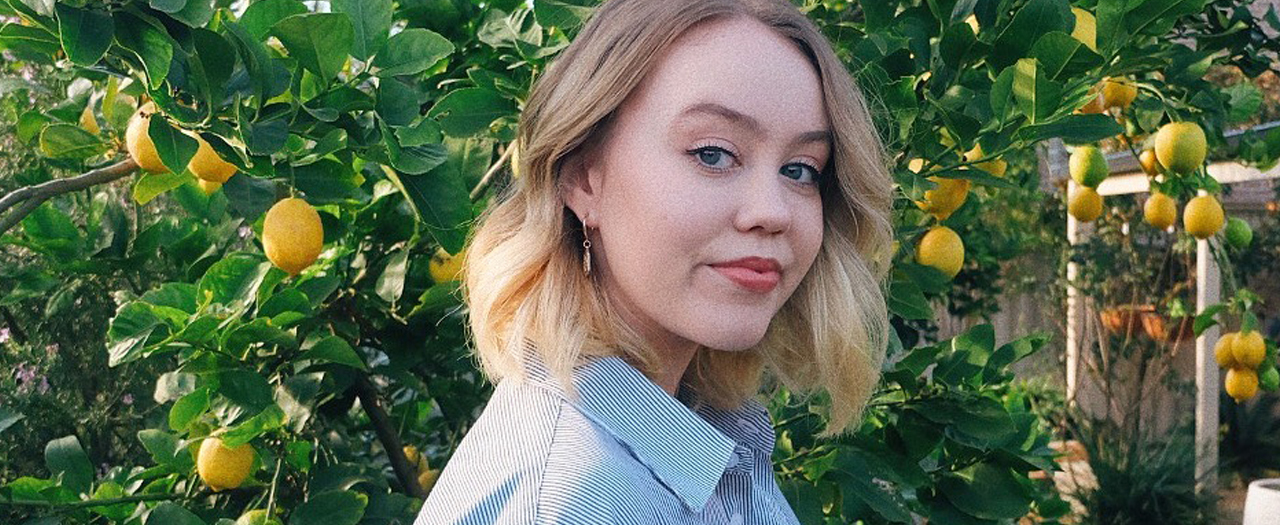 Tiia Kelly is a writer from Naarm. She is interested in everyday performance, the internet as a distinct place, and the influence of pop culture in how we construct our identities. You can find her writing (on movies and otherwise) in Kill Your Darlings, Voiceworks, Scum Mag, Screen Queens and elsewhere.
Twitter: @tiiakel
Website: tiiakelly.wixsite.com
Location: Melbourne
Movie location I call home: Dorothea Fields' extremely yellow kitchen in 20th Century Women
The film or experience that made me want to write about the screen: Beyond my childhood (and now adult) obsession with Mamma Mia, it was probably Nobuhiko Obayashi's 70s Japanese horror-comedy House. Not so much because of the film itself (though it is a wonderful and wild trip), but because of Kim-Anh Schreiber's book Fantasy, which combines a critical analysis of the movie with various strains of memoir about injury, family and notions of 'home'. It showed me how criticism could combine incisive analysis with the personal, recognising films as these intimate artefacts that can provide languages for feelings we can't fully articulate. Reading it gave me one of those special "Hey, I want to do that!" moments.
Why film criticism matters in 2021: In a time when movies are more available to us than ever – usually in large online catalogues that are increasingly difficult to parse – film criticism is vital to prevent spectatorship from becoming static or passive. It helps us reflect on our consumption patterns within a changing media landscape and be discerning in how we engage with and receive images. Critics do the work of applying attention as a form of generosity within a culture that tries to pull it in multiple directions at once, and help us avoid complete homogenisation in the kinds of movies that get seen and discussed.
Favourite film I've seen this year: John Cassavetes' Opening Night – but, specifically, the last 20 minutes in which he and Gena Rowlands are improvising on stage and just feeding off each other's energy. It feels unpredictable and electric in a way that made me sincerely emotional!
In the fantasy biopic of my life, I would be played by: Bill Hader. I think he can do anything, and we have the same forehead.
My MIFF 69 theme music/song is: Be Sweet by Japanese Breakfast. Wonderfully upbeat and tender in equal measure.