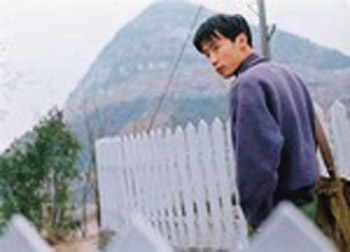 Wang Xiaoshuai's [Shanghai Dreams] is a gently unfolding family drama, set against the changing times of China. This intimate tale of dissonant dreams and desires was deservedly awarded the Jury Prize in Official Competition at Cannes, 2005.
In the late 1960s, many families were encouraged to move from China's cities to its rural provinces, where the government established a new industrial frontier. As the Cultural Revolution ebbed, some sought to return to the cultural heartland they once abandoned. Wu Zemin was one who shifted his family from Shanghai to the southern hinterlands. Some 15 years on, he is eager to return to the throb of the metropolis, where his children can also benefit from better education. But his wife, a doctor, has established a professional niche for herself, and their two children are firmly rooted in their social environment. Besides this, love is growing between Qinghong, Zemin's 19-year-old daughter, and factory worker Honggen.
How can the family live together when they don't share the same dreams'
---
D/S Wang Xiaoshuai P Pi Li S Ni Lao WS Fortissimo Films L Chinese w/English subtitles TD 35mm/col/2005/121mins
Wang Xiaoshuai was born in Shanghai, China, in 1966. His films include [So Close to Paradise] (1998), [The House] (1999), [Beijing Bicycle] (2001), [Drifters] (2003).