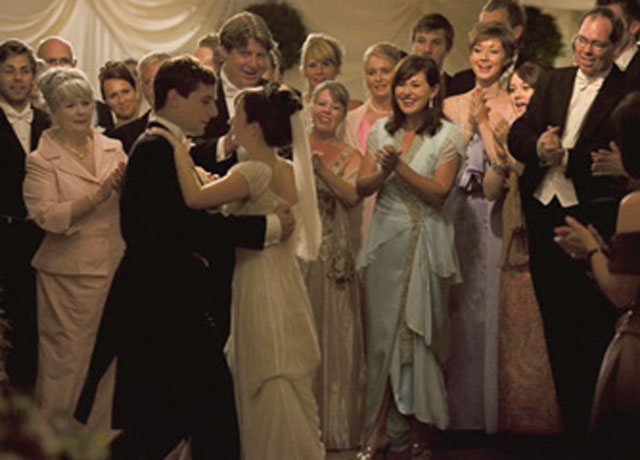 Described by its director as "a simple, very Polish story", [The Wedding] features barbarous drinking, family feuding, general depravity and the corruption of all social principles and institutions.
Wieslaw is throwing a wedding reception for his daughter, and he has a lot to juggle. With the help of Father Adam he gets a bargain, brand new Audi for the happy couple. To pay for it he just has to wrap up some bills, get Grandfather to agree to transfer some land, sort the conveyancing and pay off the local authorities - by midnight, or else! In the meantime he can negotiate with the band, which is refusing to play, and look into the catering fiasco. But soon Grandpa's in no state to sign anything, and the arrival of the daughter's lover isn't helping. But this is merely the beginning. As his affairs go from bad to worse, and the party spirals into the hilarious carnage that only Polish wedding guests understand, Wieslaw knows, even through the drunken haze, this time he's really blown it.
---
D/S Wojtek Smarzowski P Anna Iwaszkiewicz, Darius Pietrykowski, Bartlomiey Topa WS SPI-International Poland L polish w/English subtitles TD 35mm/col/2004/109mins
Wojtek Smarzowski was born in Korczyn, Poland, in 1963. His films are [Malzowina] (1998), [The Wedding] (MIFF 05).