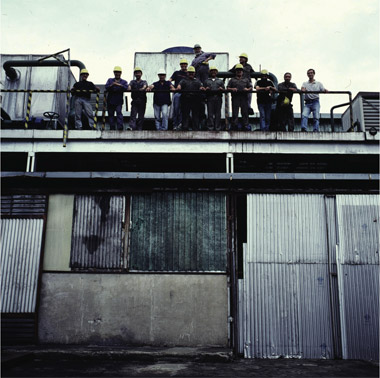 "Occupy. Resist. Produce." The catchcry of Movement of Recovered Companies fuels Argentina's out-of-work employees in their efforts to re-start the factories following the country's spectacular economic collapse in 2001.
Canadian activists Naomi Klein and Avi Lewis chart the struggle of 30 former autoworkers in suburban Buenos Aires, who 'take' their beloved Forja factory in a quiet revolution. These men are part of a brave new movement that seeks to reclaim bankrupt businesses, create jobs and affect change in the country's broken and sorry system. Their story is set against the presidential election in which the unrepentant Carlos Menem, the architect of the country's fall, is making a bid for his return to power.
Klein is well known for her assaults on the effects of globalisation, and Lewis, too, for his outspoken reportage. These voices of social and political conscience team up to direct a blowtorch at the forces that brought down the Argentinian economy. They champion the workers who have courage enough to challenge a global formation and who simultaneously suggest a new politics.
Avi Lewis will be attending the festival.
---
D Avi Lewis P Naomi Klein, Avi Lewis, Silva Basmajian S Naomi Klein WS Celluloid Dreams TD video/col/2003/87mins
Avi Lewis was born in Canada in 1969. [The Take] (MOIFF 05) is his first feature documentary.