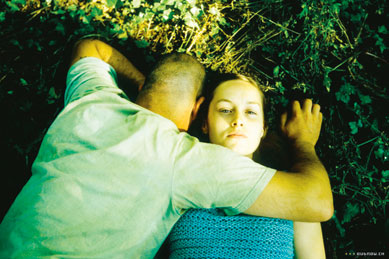 Flanders took out the Grand Prix at this year's Cannes Film Festival.
Sprung from the killing fields of World War 1 - quite literally, knee-deep in mud in the opening scene - Flanders is a primal and, at times, brutal film unafraid to walk an anti-emotional line. Demester shares his time between his farm and walks with Barbe, his childhood friend. He loves her, secretly and painfully, accepting from her the little that she can give him. Along with others his age, Demester leaves his farm to serve as a soldier in a war in a far off land, which sees barbarity and fear turn him into a warrior. As seasons go by, Barbe waits for the soldiers to return. Demester comes back from war and learns to be a man again.
Filmmaker Bruno Dumont says, "The war of Flanders is the expression of the struggle of our desires." Coloured by the thin line between life and death in battle, the men of Flanders amble on a desultory journey; one that is sure to divide audiences.
Contains scenes that may offend.
---
D/S Bruno Dumont P Jean Bréhat, Rachid Bouchareb, Muriel Merlin WS Films Distribution L French w/English subtitles TD 35mm/2006/90mins
Bruno Dumont was born in Bailleul, France, in 1958. His films include The Life of Jesus (1997), Humanity (MIFF 1999) and Twentynine Palms (MIFF 2004).