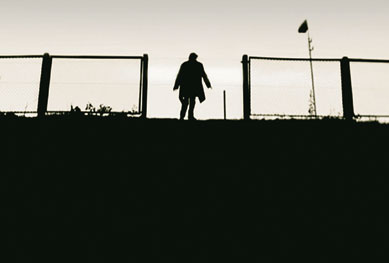 A comedy drama about two brothers whose lives become very complicated, Every Other Week sees four Swedish directors step up to steer this light-hearted romp through life, love and sex. Jens' wife, Tessan, refuses to believe that his friendship with stunning, yet affecting, Johanna is purely platonic and threatens to throw him out. Jens confides in his brother, Pontus, who is very surprised to learn that Jens has been seeing one of his old girlfriends.
When Jens discovers it is Tessan who has been cheating on him, he moves into Pontus' place. But life with Pontus is getting chaotic when Pontus realises that he is again having feelings for Johanna, at the same time as his former wife is pressuring him to father another child.
Now the brothers live together and, every other week, all four children come to stay. In between, there is the small matter of ex-wives and girlfriends to unscramble, not to mention a career going down the toilet.
---
D/S Måns Herngren, Felix Herngren, Hannes Holm, Hans Ingemansson P Patrick Ryborn WS Trust Film Sales L Swedish w/English subtitles
TD 35mm/2006/90mins
Måns Herngren was born in Stockholm, Sweden, in 1965. Hannes Holm was born in Stockholm in 1962. Felix Herngren was born in Stockholm in 1967. Hans Ingemansson was born in Älmhult, Sweden, in 1964.