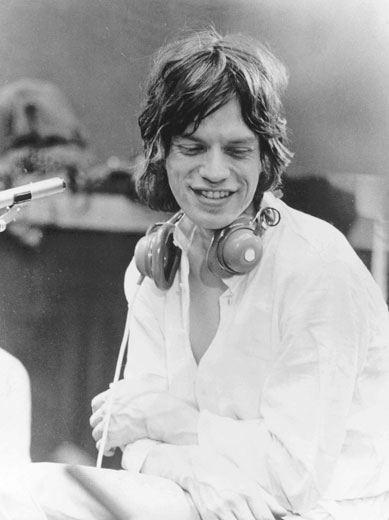 Jean-Luc Godard's legendary film is a double-header of sorts: It is both an insightful portrait of a band's creative process and a provocative dissection of Western counter culture.
Candid documentary footage of The Rolling Stones in the studio, developing songs for the Beggar's Banquet album, is intercut with a collage of surreal fictional vignettes probing subjects as diverse as Black Power, pornography and the role of the media.
The Stones' studio sessions follow the development of the song in the film's title. Beginning as a loose outline of a ballad, it acquires a rollicking groove and transforms by iterations into the Stones' signature tune that defined the sound of an era.
Godard's pioneering combination of rockumentary and sharp, absurdist political satire is an intriguing cocktail, portraying the cultural turmoil gripping the West in the late 60s as a backdrop to the creation of a seminal piece of rock history. This new 35mm print is a must-see for Rolling Stones fans and those interested in cinema as agit prop.
---
D/S Jean-Luc Godard P Michael Pearson, Iain Quarrier Dist Umbrella Films
TD 35mm/1968/96mins
Jean-Luc Godard was born in Paris, France, in 1930. His films include Breathless (1960), Contempt (1963), Alphaville (1965) and Week End (1967).