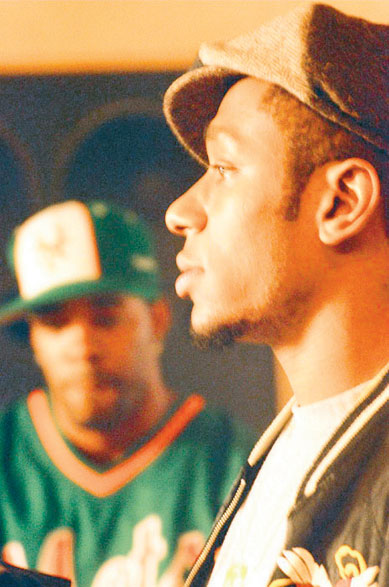 Beyond Beats and Rhymes is a provocative documentary that skewers hip-hop's dominant sexual politics. Fronted by filmmaker Byron Hurt, this film was originally conceived as a "loving critique" from a self-proclaimed "hip-hop head" but soon became a take-no-prisoners assault on the hypocrisy of mainstream hip-hop.
Featuring revealing interviews with top-line rappers, including Mos Def, Chuck D, Jadakiss and Busta Rhymes, industry legends such as Russell Simmons, leading cultural commentators and hip-hop fans, the film sees Hurt tackling head-on issues of masculinity, sexism, violence and homophobia in today's hip-hop culture, eliciting some very uncomfortable responses in the process.
How, he asks sharply, can hip-hop, which was born out of conditions of oppression, justify its own oppression of black women, homosexuals, etc? His search reveals the relationship of culture, commerce and gender, including one particularly revealing explanation of how young white men now consume 70 percent of mainstream hip-hop.
---
D/S/P Bryon Hurt P Stanley Nelson, Sabrina Schmidt Gordon
TD videol/2005/63mins
Byron Hurt was born in New York, USA, in 1969. Beyond Beats and Rhymes: A Hip-Hop Head Weighs in on Manhood in Hip-Hop Culture (2006) is his feature directing debut.