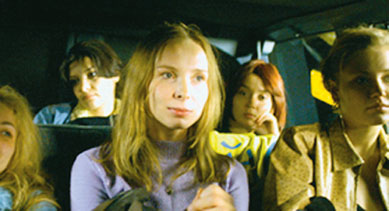 Reminiscent of Robert Altman's elaborate ensemble cast pieces, What a Wonderful Place deftly weaves multiple story threads into an intricate tapestry, depicting the lives of marginalised immigrants living in the cracks of Israeli society.
On the Israeli border, ex-cop Franco rounds up a group of female illegal immigrants to be sold as prostitutes by a gangster named Boss. Matters are complicated for Franco when he finds his feelings growing for Jana, one of the captured women.
Jana's lost purse is found by Zeltzer, an Israeli farmer who is experiencing a taut domestic situation. Unbeknown to Zeltzer, his wife is having an affair with Aloni, a ranger who chases down illegal Thai poachers. Events knit the character's stories together, drawing them all towards a final confrontation in the Israeli desert.
With keen (and sometimes brutal) observations of Israeli society leavened with gentle humour, the stories of What a Wonderful Place form a compelling journey into the unseen netherworld of Israel's illegal immigrants.
---
D Eyal Halfon P Assaf Amir, Yoav Roeh S Eyal Halfon WS Cinephil
L English, Hebrew, Tagalog w/English subtitles
TD 35mm/2005/104mins
Eyal Halfon's films include The Italians are Coming (1996) and Circus Palestina (1998).