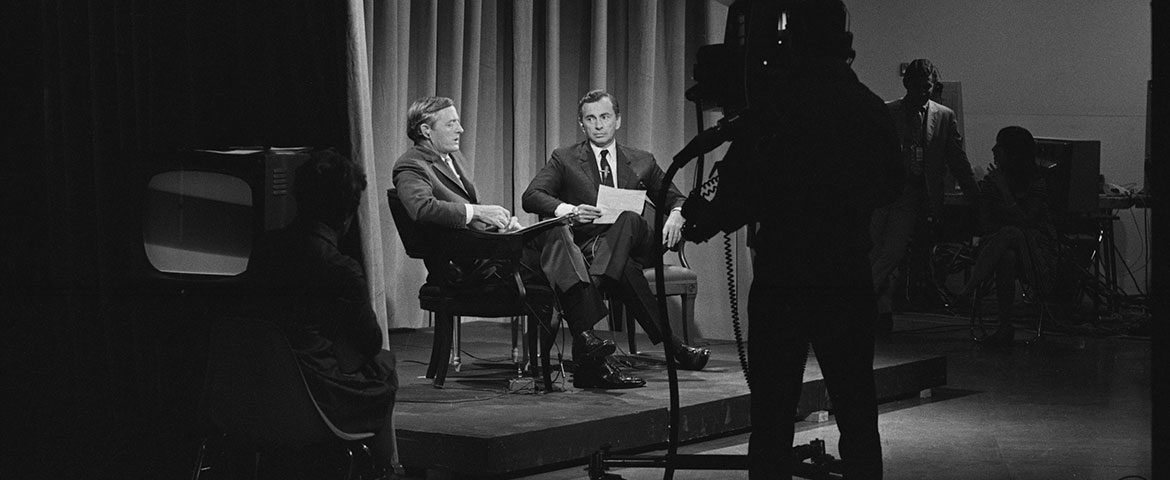 Intellectual heavyweights invent the blood sport of television punditry in this heralded documentary.
In 1968, long before asinine talking heads dominated US news, ideological nemeses William F Buckley Jr and Gore Vidal duked it out on live TV, turning perennial also-ran ABC into a ratings powerhouse.
Buckley, a leading light of conservative thought, faced acid-tongued novelist and commentator Vidal in four 90-minute debates around the Republican and Democratic National Conventions. It was like nothing before seen on television. They went toe-to-toe in America's lounge rooms with vigorous intellect, vicious barbs and even a threat of violence. Best Of Enemies showcases their furious debates, and the wider story of their genuine personal enmity.
Hailed in Rolling Stone's Best of Sundance list, this razor-sharp film is directed by Robert Gordon and Academy-Award winner Morgan Neville (Twenty Feet From Stardom, MIFF 2013), with Kelsey Grammer and John Lithgow providing spot-on off-camera 'voices' for readings of Buckley's and Vidal's writings.
"Outstanding … will prove riveting both to those who have general memories of watching the broadcasts at the time and to younger political buffs who may never before have seen these titans of articulation and elocution in action." – Hollywood Reporter