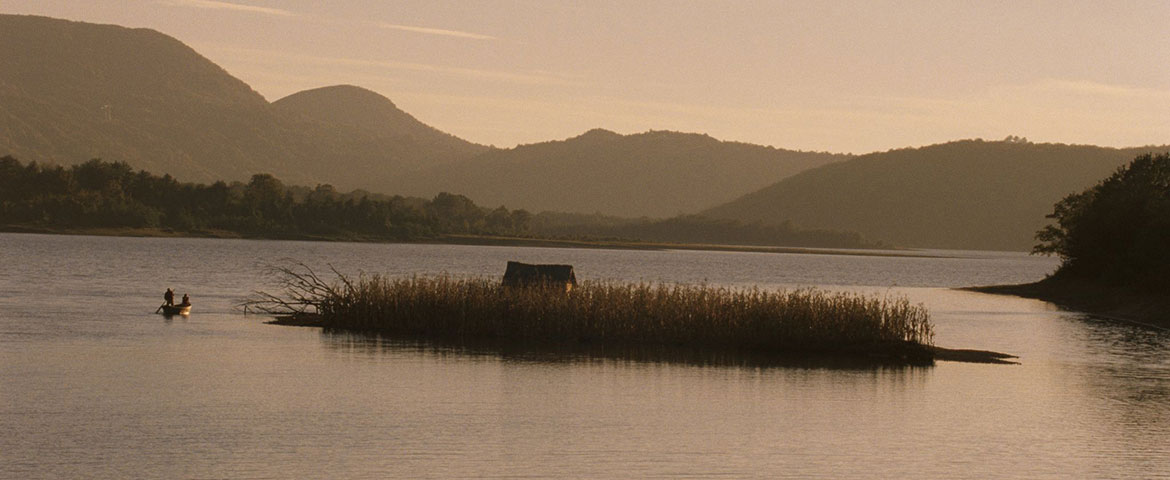 "This stark depiction of grace under pressure contains echoes of … Bresson and Tarkovsky, Kaneto Shindo and Terrence Malick." – Hollywood Reporter
On a tiny mud deposit in the middle of the Inguri River – the border between Georgia and the disputed territory of Abkhazia – an elderly farmer and his teenage granddaughter begin to construct a house and a corn plantation. Faced with the daily tasks of fishing, tending to the crops and fortifying their island against flooding, they pass their days in almost total silence. Their harmony is jeopardised, however, when an injured soldier arrives seeking refuge.
Winner of the Grand Prix and Ecumenical Jury Prize at the Karlovy Vary International Film Festival, Corn Island is both a stunning visual achievement and a profound examination of humanity in conflict.
"An astonishing feat of cinema presented with the utmost modesty." – Variety