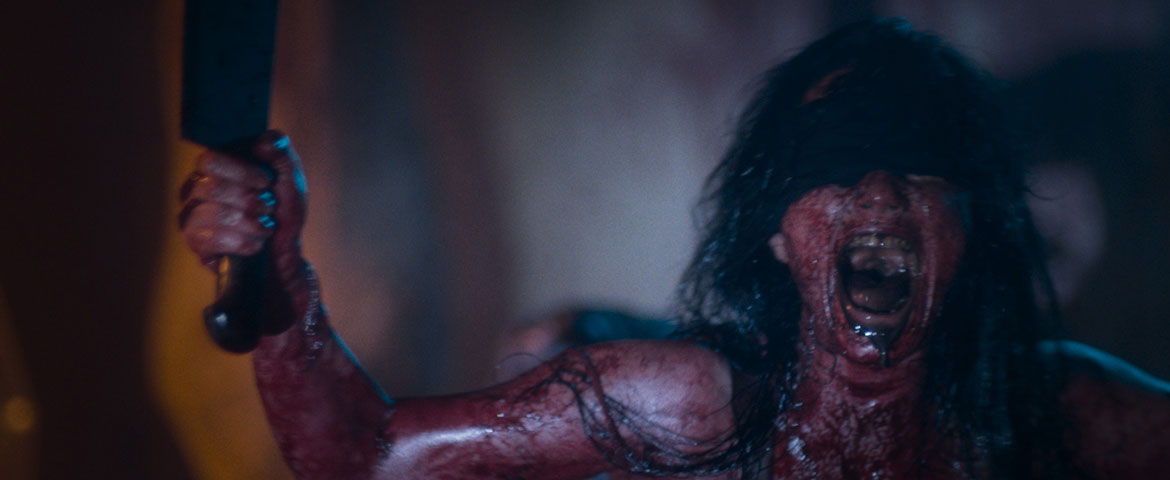 "It puts an exclamation stamp next to Can Evrenol's name as one of the futures of horror." – Bloody Disgusting
Can Evrenol bursts onto the scene as a new auteur of horror with this astonishingly grisly debut feature adapted from his short of the same name. Recalling the visceral artworks of Giger, Caravaggio and Bosch, Baskin is not only a giallo-like Turkish genre oddity, it also stands out for its singularly uncompromising horror language, both visually and rhythmically.
A routine night for a squad of police officers descends into nightmare when they receive an emergency call for backup. Beyond that, it's better to discover for yourself…
Winning Evrenol the Best Director gong at Fantastic Fest, Baskin has been called "the best horror film of the year" by fellow genre filmmaker Richard Stanley, and "one of the best horror films of the decade" by Shock Till You Drop! Rising above pure exploitation thanks to its highly symbolic waking-dream structure, it's bound to be one of the most discussed films of the festival.
"Tickling the mind even as it lurches the gut, Baskin, a stylish, shape-shifting horror film from Turkey, pulls a bait-and-switch. It abruptly morphs from a sinuous psychological thriller into a buffet for gore enthusiasts, without ever totally losing its elegance." – New York Times
Contains explicit content that may offend.