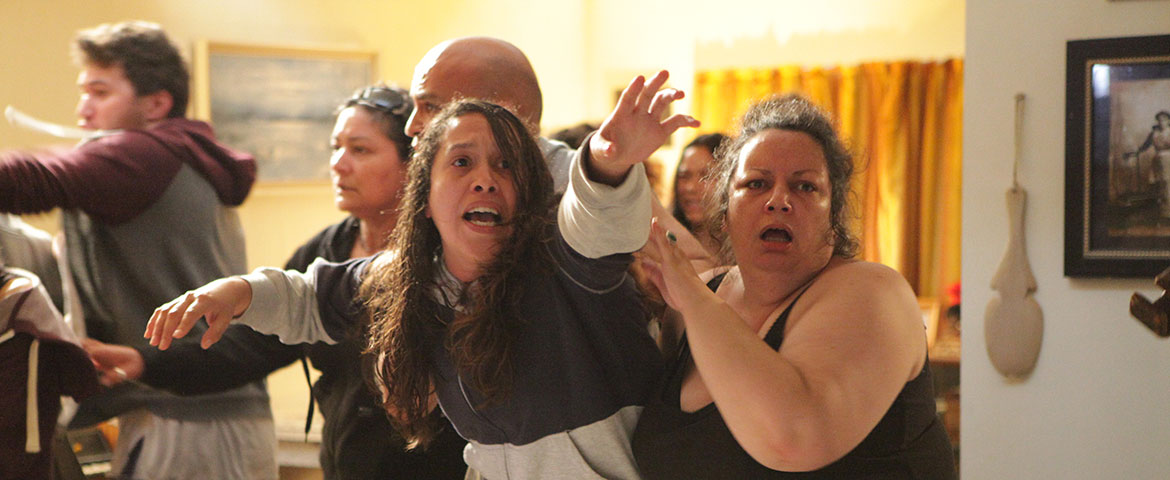 "I was unable to turn away ... a powerful documentary that sensitively communicates its story." – Critic.co.nz
In October 2007, 22-year-old Janet Moses' whanau (family) formed a circle around her in a bedsit in Wainuiomata, New Zealand. They held an around-the-clock vigil for four days and four nights as they poured water into her eyes and down her throat, following a traditional method for expelling a Maori curse, Mãkutu.
Far from being malicious, their actions – that would tragically lead to her death – were motivated by an unfailing spiritual belief that becomes their reality. When combined with group hysteria, sleep-deprivation and vague processes, even a family's very best intentions conclude in heartbreaking disaster.
Filmmaker David Stubbs (a Wainuiomata local himself) exercises supreme sensitivity in recalling the events surrounding Janet Moses' death. He opts for a 'blurred' documentary approach where the first-person testimonies of key onlookers and experts are interspersed with dramatisation of the exorcism. As a result, Belief does not point fingers, instead lifting the veil on what could otherwise appear to be a cruel, callous crime. Many viewers will be surprised to discover, at its heart, this is essentially a love story.
"A triumph of storytelling over sensationalism." – Dominion Post/Stuff
MIFF Film Programmer Al Cossar will host a Q&A with David Stubbs at the session on 30 July.
Gus Berger will host a Q&A with David Stubbs at the session on 1 August.
Maori Elder, Matthew Taia will perform a sacred blessing at both screenings, known as a karakia.