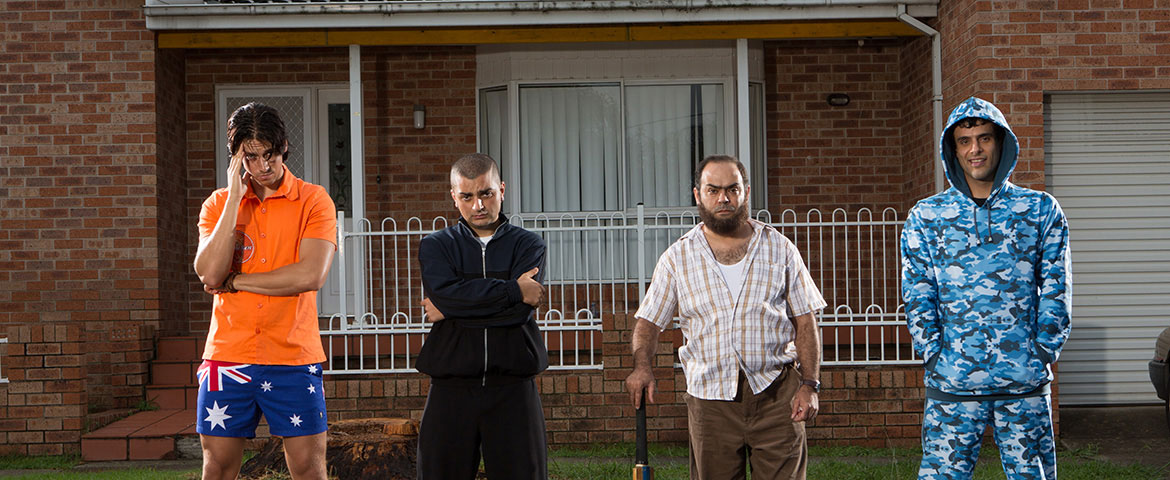 "There is nothing more satisfying than getting people to laugh at something they feel they shouldn't be laughing at." – director Abe Forsythe

A black comedy set during the aftermath of the Cronulla riots, Down Under is the story of two carloads of hotheads from both sides of the fight destined to collide. Sincere, though misguided, intent gives way to farcical ineptitude as this hilarious yet poignant story of ignorance, fear and kebab cravings unfolds, and what was meant to be a retaliation mission turns into something neither side could have imagined.

Guaranteed to provoke debate, this sophomore feature from actor-turned-director Abe Forsythe is an unapologetic trip through the dark side of modern multiculturalism. While underlying the absurdity at the heart of an otherwise serious tragedy, Forsythe handles his material with sensitivity and poignant complexity. Features a strong ensemble cast spearheaded by Lincoln Younes (Love Child; The Wedding Party, MIFF 2010), Rahel Romahn (Underbelly; The Principal, MIFF 2015), Alexander England (Power Games: The Packer-Murdoch Story), Damon Herriman (100 Bloody Acres, MIFF 2012) and David Field (These Final Hours, MIFF 2013; Mystery Road, MIFF 2013).
Director Abe Forsythe and actors Lincoln Younes, Rahel Romahn, Chris Bunton, David Field, Harriet Dyer, Faysaal Bazzi, Justin Rosniak and Dylan Young are guests of the festival and will attend this red-carpet gala screening and exclusive afterparty. Ticket price includes red carpet gala screening and entry to the afterparty, with complimentary drinks and canapés.