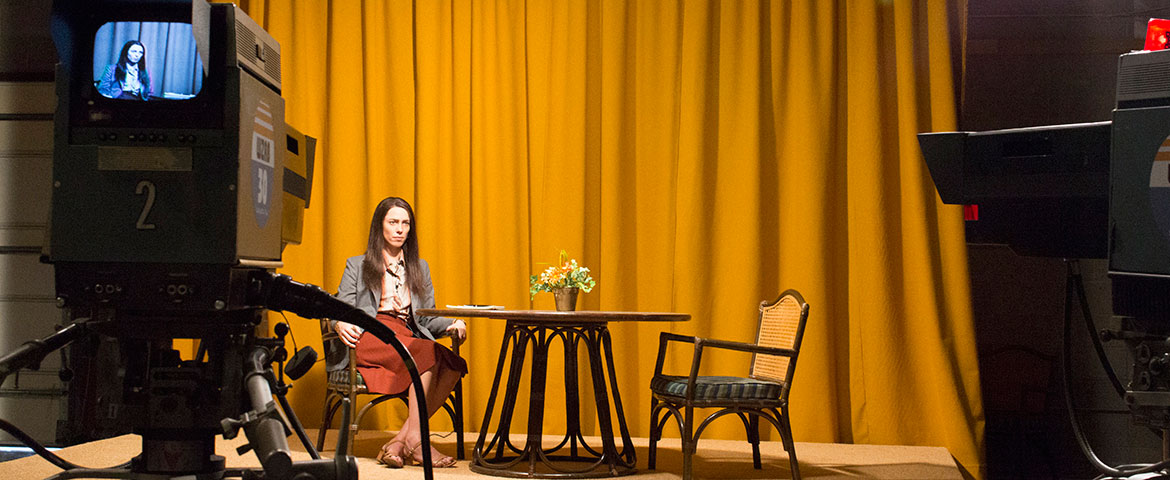 "A thrumming, heartsore, sometimes viciously funny character study, sensitive both to the singularities of [Christine] Chubbuck's psychological collapse and the indignities weathered by any woman in a 1970s newsroom." – Variety
Antonio Campos' gripping take on the real-life story of Christine Chubbuck, a television journalist who committed suicide live on air, Christine features Rebecca Hall (The Gift, MIFF 2015) in a bravura performance, supported by a stellar cast that includes Tracy Letts (Indignation, MIFF 2016) and Michael C Hall. While Campos continues his fascination with damaged mental and emotional states – including as a producer of James White (MIFF 2015) and Martha Marcy May Marlene (MIFF 2011) – it is his leading lady's career-best portrayal that truly pulls the trigger in this tragic tale.
Where Robert Greene's Kate Plays Christine (also screening in this year's program) contemplates the event from a documentary perspective as much about the nature of performance as it is about its subject, Christine presents a dramatic, stylistically daring account of this most shocking chapter in US news history.
"Campos invites empathy in his portrait of a woman on the verge …In Hall, he has the perfect actor to convey Chubbuck's internal struggle in a manner that's devastating." – The Guardian
Actor Tracy Letts will be in attendance at the screening on Friday 12 August, to introduce the film and participate in a Q&A