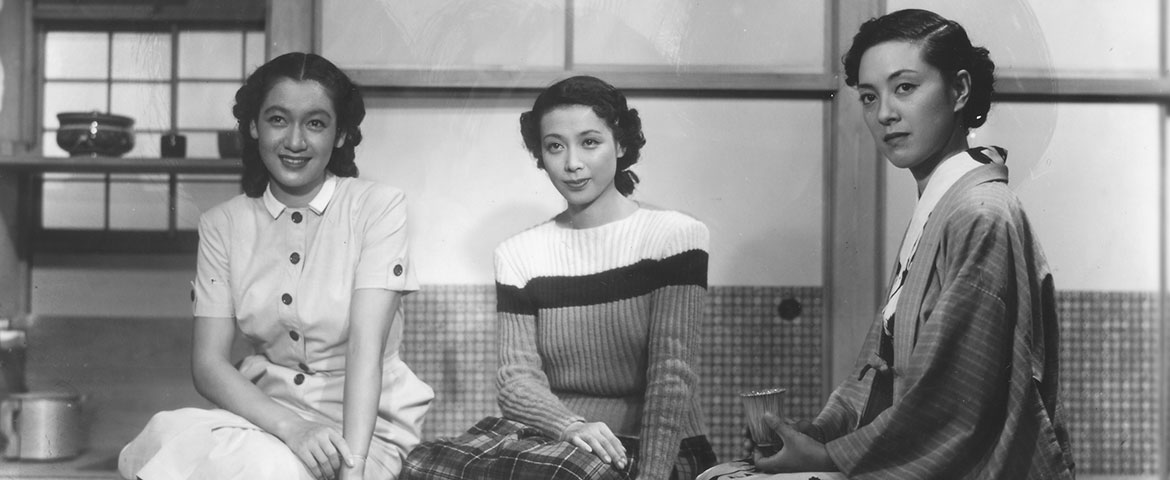 "The spectrum of thematic and emotional strains which Ozu gently coaxes from this ensemble yields some of his loveliest moments … The emotional kinesis of these moments, and so many others, shows Ozu's art at its peak, inexpressibles given form, measure, and coursing life." – Reverse Shot
In a suburban Tokyo house, three generations share an intimate but dysfunctional bond. Koichi, a doctor, works long hours, leaving his two hot-tempered sons in the care of his wife and his elderly parents. His sister, Noriko, is the glue that holds the family together, her regular income and unmarried status ensuring that this arrangement can persist. When a wealthy suitor emerges, everybody welcomes the news; everybody, that is, but Noriko.
In this brand new restoration of her second film with Yasujirô Ozu, Setsuko Hara reprises her role as a modern woman weighed down by cultural expectations. In depicting her plight, Early Summer is a portrait of a rapidly changing Japan; a country of kabuki theatre and Coca-Cola cans, and old family structures making way for new.
"Ozu's characteristic blend of tones—humor, melancholy, yearning, resignation, serenity—here achieves perhaps its greatest richness." – Criterion