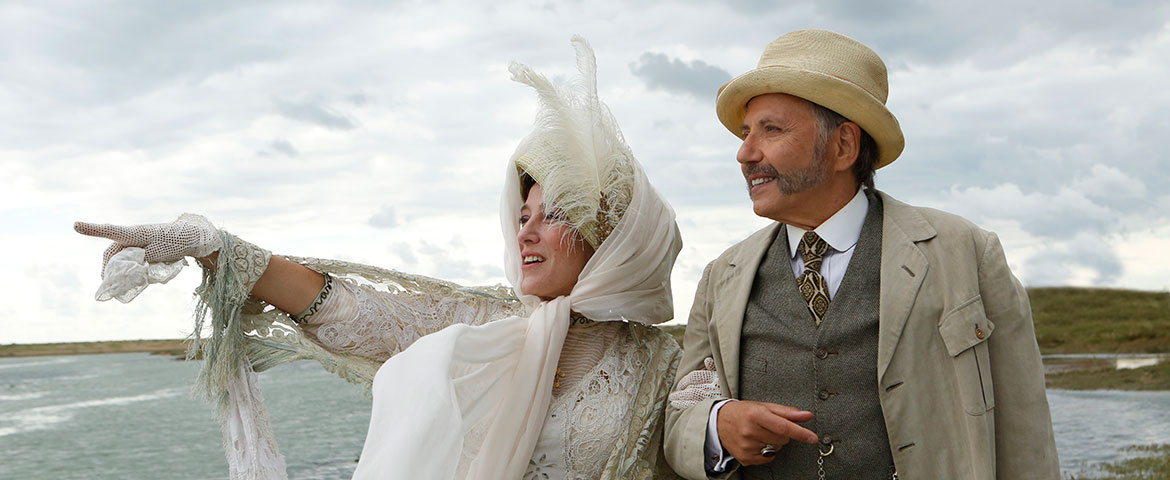 "Bruno Dumont mixes grotesque class comedy with far-out human behaviour in this bizarre coastal farce." – Time Out London
Juliette Binoche, Valeria Bruni Tedeschi and Fabrice Luchini mix it up for laughs in the latest Cannes entry from Bruno Dumont (Camille Claudel 1915, MIFF 2013), a filmmaker continuing to trade his former heavyweight formalism for the absurdity and slapstick he revelled in with the great Li'l Quinquin (MIFF 2014).
Breezily mining the class divide for bizarro comedy, Dumont sets his new film on the Channel Coast in the Summer of 1910, where Luchini's barmy patriarch and his wife (Bruni Tedeschi) vacation with her flamboyant sister (Binoche) and the latter's wild, cross-dressing daughter (mononymic newcomer Raph). With a cast of local farmers on the seaside below, Slack Bay delights with its Chaplinesque humour, witty dialogue, gender-bending identity crises and a dash of old-fashioned cannibalism thrown in for good measure.
"Dumont's dedication to material this singular and out-of-step with current trends is admirable, imbuing the film with a strange allure unlikely to be replicated elsewhere." – Reverse Shot