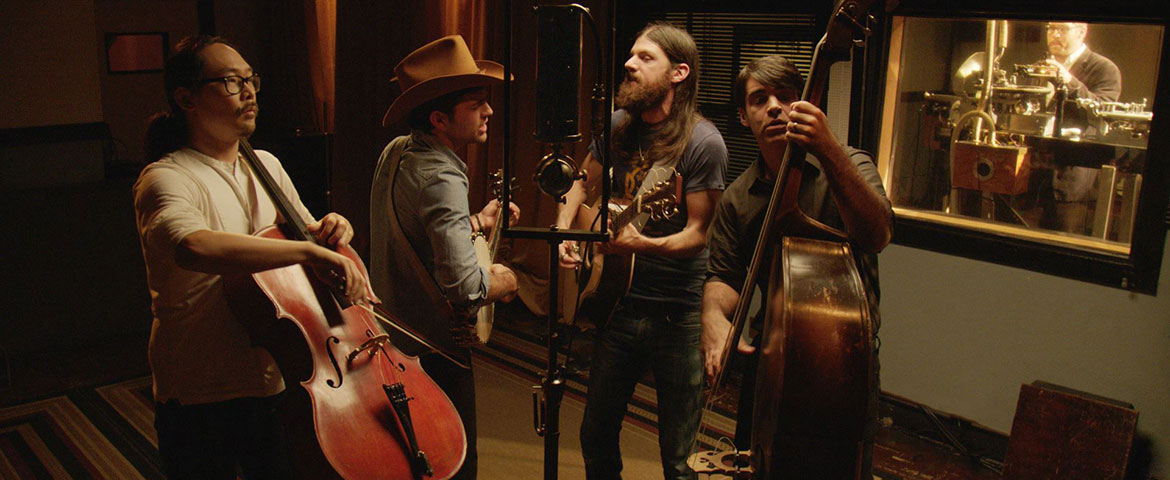 "A truly one-of-a-kind music documentary. Littered with incredibly unique and unforgettable performances throughout. A viewing experience like no other and should be sought out by music fans of all tastes and ages." – Gigwise
Western Electric's Scully lathe was midwife to the birth of recorded music. A 1920s contraption of weights and pulleys, turntable and wax, it created instant three-minute recordings (setting the standard for the three-minute pop song), capturing candid snapshots of America's blues, country, gospel and Cajun foundations.
Now, analogue obsessive Jack White, along with T Bone Burnett, brings the raw immediacy of the process to film, connecting music icons through the warmth of this long-lost technology, three soul-baring minutes at a time. Following painstaking restoration on the lathe, a cavalcade of stars including Nas, Taj Mahal, Elton John, Beck, Steve Martin and Willie Nelson test their talents against the machine and return to the hearth of history.
This lovingly rendered enterprise reveals what executive producer Robert Redford calls "America's greatest untold story". Officially selected at SXSW, IDFA Amsterdam and BFI London film festivals, The American Epic Sessions is "a love letter to recorded sound" (Austin360).
"A musical feast for fans of vintage Americana … [and] a joyous exercise in cultural archaeology." – Hollywood Reporter