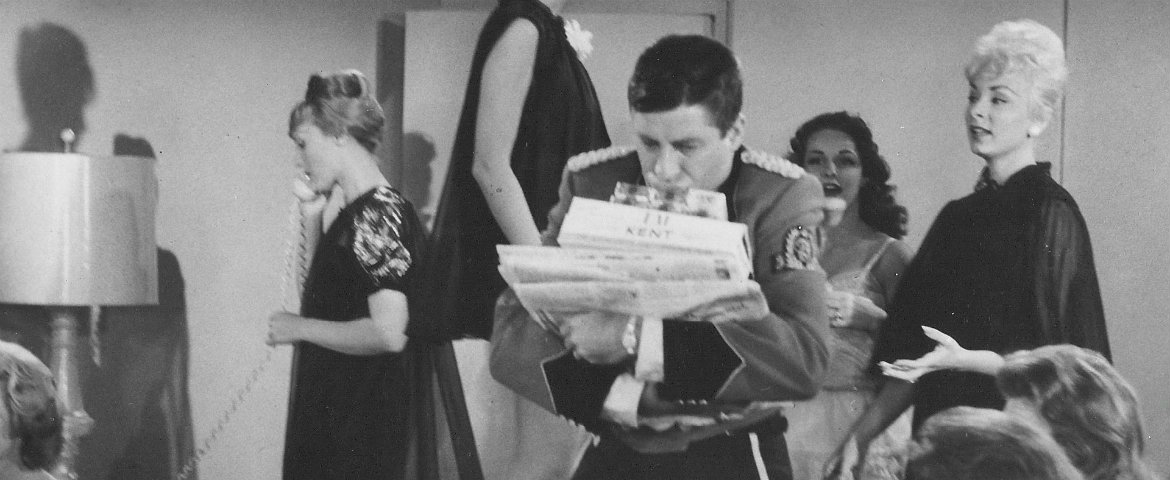 Lewis' directorial debut is an ingenious, nonlinear confection that riffs on silent era comedy and his own movie stardom.
Written in just eight days at the Miami hotel that would become its setting, The Bellboy marked Jerry Lewis' first solo outing behind the lens – in addition to serving as screenwriter, producer and star – and he couldn't have hoped for a more dazzling debut.
Famously introduced by a bemused studio executive, who warns the audience of the ensuing nonsense, the anecdotal narrative follows Lewis' Stanley, a klutzy, mute bellhop at Miami's Fontainebleau Hotel who's the fulcrum for all manner of absurdity. Drawing on the classic tradition of Chaplin and Keaton – not to mention Laurel and Hardy, the former a consultant to Lewis here – the film is a wonder of comedic pantomime, culminating in a memorable centrepiece in which Lewis conducts an imaginary orchestra in an empty ballroom. In an audacious side plot, Lewis also appears as Jerry Lewis, movie star, offering a sharp, hilarious commentary on his own celebrity and filmmaking.
"This is Lewis's purest and most formally inventive feature, and probably his most experimental work." – Jonathan Rosenbaum (Chicago Reader)
Print courtesy of the Academy of Motion Picture Arts and Sciences