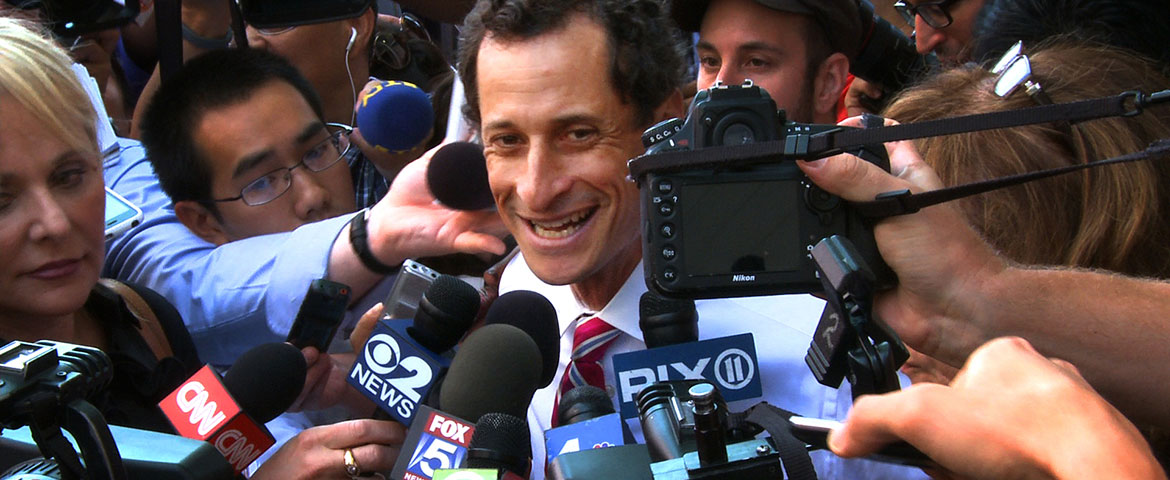 "A brilliant window into the impact of the contemporary media circus on public life ... [and] the best documentary about a political campaign ever made." – Indiewire
In 2011, US Democrat Congressman Anthony Weiner was caught in a sexting scandal, sending explicit pictures of himself to multiple women. His wife – Huma Abedin, top aide to Hillary Clinton – stood by her husband during the controversy, and when Weiner resigned from Congress it appeared to all be over. But it was just beginning. Weiner launched a comeback in 2013, running for mayor of New York, and it was during this race that the second scandal broke, one that was even more extraordinary than the first.
Filmmakers Josh Kriegman and Elyse Steinberg received unprecedented access to Anthony Weiner during his mayoral campaign, capturing the furore as it threatens to undo his bid for office. Their film doesn't just examine Weiner, but also the corrosive culture of American politics and the endless echo chamber of media commentary.
Winning the Grand Jury Prize for Best Documentary at the Sundance Film Festival, Weiner is a funny, fascinating pièce de résistance.
"A riveting excursion into fear and loathing on the campaign trail ... [Weiner's] inability to stop himself in front of a camera is his biggest asset and biggest flaw. For Steinberg and Kreigman it's the gift that keeps on giving." – The Guardian