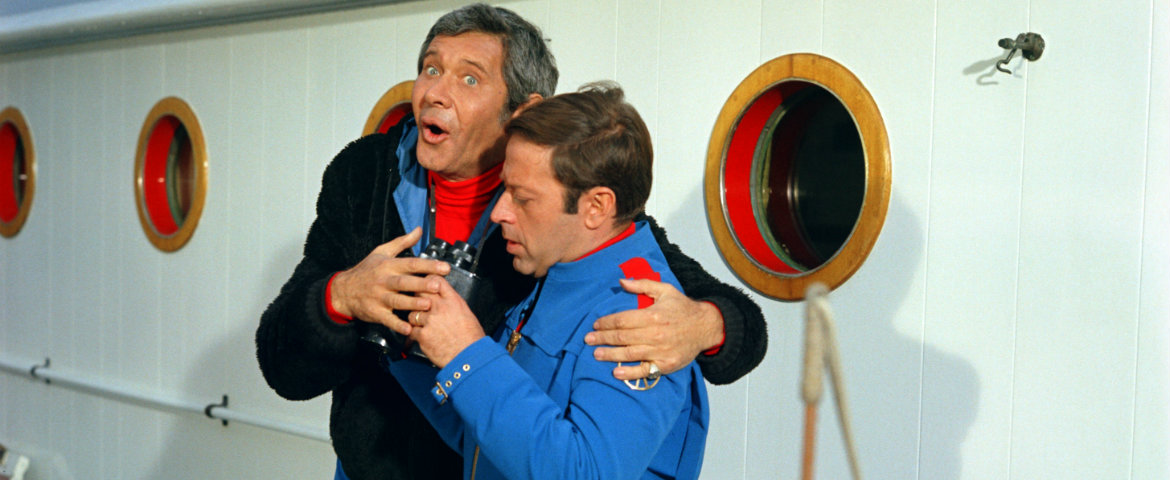 "Probably the most sustained demonstration of rhythmic brilliance in Jerry's work. Long before Tarantino, this Jewish retribution fantasy updates the old Nazi impersonation shtick to The Dirty Dozen times." – Cinema Scope
In what would be his last film as director for more than a decade, Lewis finds that sweet spot to which Chaplin, Mel Brooks and Tarantino have all been richly drawn: bizarre-world Nazi Germany.
Lewis is Brendan Byers III, America's richest man who's found himself rejected as unfit for military service in World War II. Undeterred, this patriotic capitalist – "[it's] every man's right to be killed fighting for his country," he insists – forms his own private army and heads to Europe to wage war on the enemy, impersonating a Nazi general and pursuing a plot to assassinate Hitler along the way.
Mixing broad comedy (Music to Mein Kampf by, indeed) with dark humour (a mutilated corpse, played by his real-life son, bears Lewis' birth name of Levitch), the film is also fascinating for sowing the seeds of its legendarily unreleased follow-up: 1972's mythical The Day the Clown Cried, in which the star plays a circus performer imprisoned in a concentration camp.