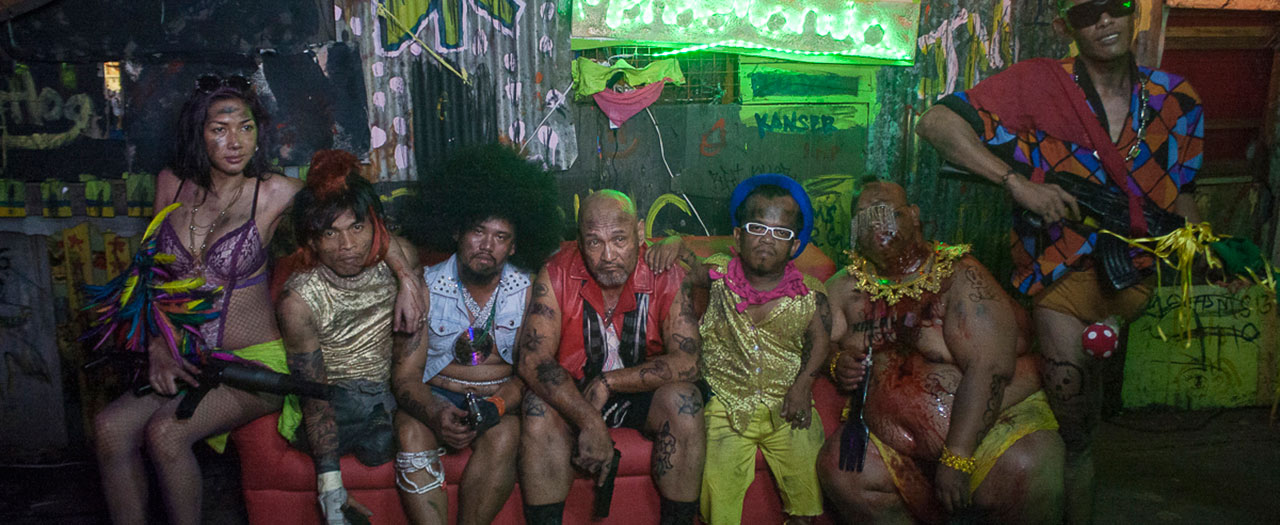 A neon-lit dystopia bursting with child gangsters, surreal violence, karaoke and goat-cam: welcome to the wildest cinematic ride of the year, courtesy of renegade iconoclast Khavn De La Cruz.
It's 2025, and a hellraising gang of smoking, gun-toting orphans known as the Kostkas – some as young as infants – unleash a crime spree of terror upon Mondomanila, the futuristic megacity of slums. After a heist goes wrong and their boss is put away, the action picks up 28 years later, where one by one the former gang members begin to meet their demise.
Returning to screens with his singular vision, director Khavn De La Cruz (Ruined Heart: Another Lovestory Between a Criminal and a Whore, MIFF 2014) lets loose with a violent, hallucinatory trip unlike anything you'll see this year: transgressive, politically engaged, and stunningly filmed, with a radical dystopian atmosphere and a killer soundtrack from Khavn and Stereo Total's Brezel Göring.
'Filipino Renaissance man Khavn is one of underground digital cinema's best-kept secrets. Khavn might look like a prankster punk, but in the end he's also an ass-kicking rebel priest.' – Film Comment
Contains material that may offend.