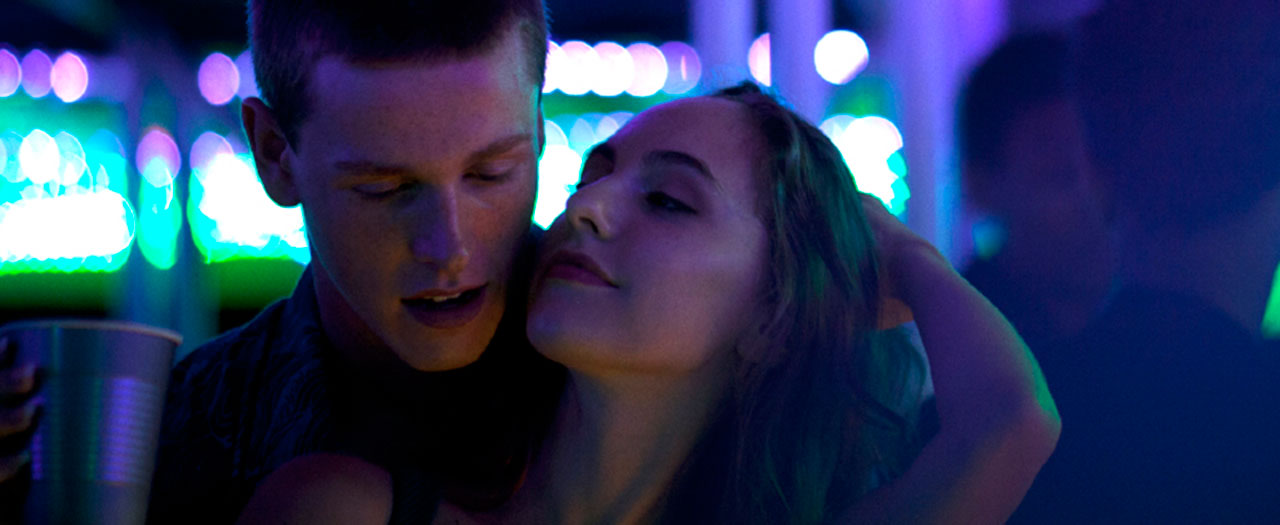 Emerging directorial powerhouse Eliza Hittman won the Best Director (Dramatic) award at Sundance for this masterful survey of the perils of adolescent sexuality.
In a working-class Brooklyn neighbourhood, 17-year-old Frankie is drifting into an adulthood of limited prospects and corrosive masculinity. Sex is on his mind, and local girl Simone is eager to provide it, but Frankie is living a double life of clandestine hookups with older men that both shame and thrill him, and an attempt to combine his two worlds will lead to devastating consequences.
Eliza Hittman (It Felt Like Love, MIFF 2013) establishes herself as modern cinema's premiere artist of teenage sexuality in the seething and hypnotic Beach Rats. Basking in exquisite cinematography from Hélène Louvart and driven by a star-making performance from Harris Dickinson as the swaggering, yet achingly vulnerable Frankie, Beach Rats is a potent, captivating antidote to the modern myth that coming out is a rite afforded to all of us.
'Combines moody poetry with textural sensuality to evoke the dangerous recklessness that often accompanies sexual discovery … Dark, dreamy and entirely engrossing.' – Hollywood Reporter