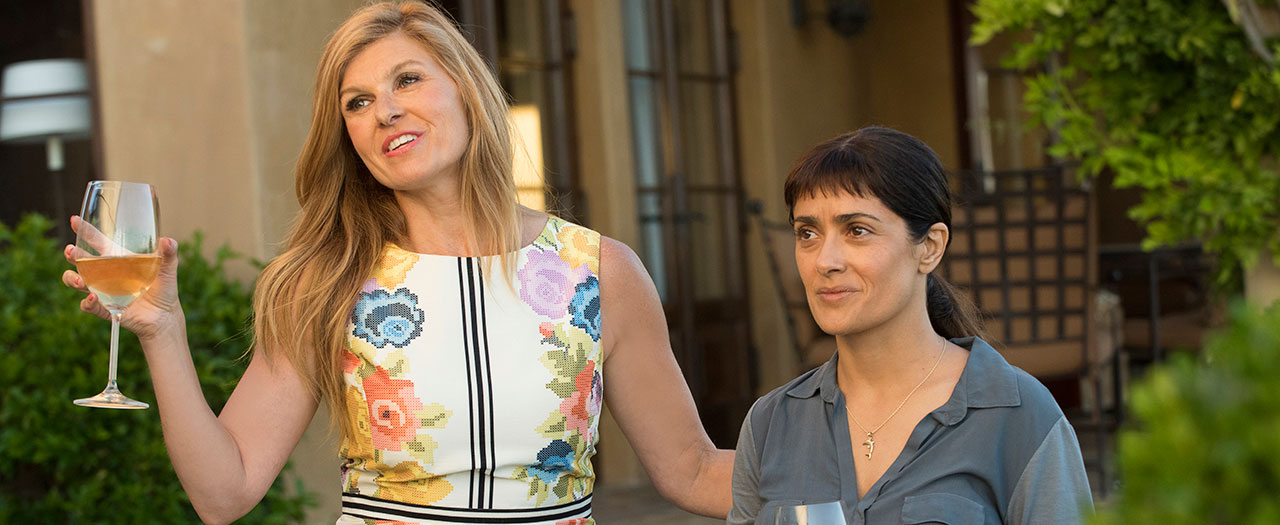 Salma Hayek and John Lithgow go head-to-head as a Mexican masseuse and her billionaire dinner partner in Miguel Arteta's brilliantly drawn parable of Trump's America.
Beatriz (Hayek) is a SoCal massage therapist with a spiritual bent. After her car breaks down during a home visit with billionaire's wife Cathy, Beatriz is invited to stay the night – and attend the lavish dinner party being thrown by her husband for his new business partners, Alex (Jay Duplass) and Doug (Lithgow). But as the evening wears on and Doug's boasting wears thin, Beatriz's bemusement gives way to anger, and the party's shaky veneer will come tumbling down.
Like a darker, more insidious Guess Who's Coming to Dinner?, Beatriz at Dinner is the timely and bitterly humane new collaboration between Miguel Arteta (Cedar Rapids, MIFF 2011) and screenwriter Mike White (HBO's Enlightened). A crackling ensemble dramedy that also stars Chloë Sevigny and Amy Landecker, Beatriz at Dinner presents a shifting, razor-sharp vision of the impossible gulf between the haves and the have-nots that doesn't always make for easy watching, but certainly makes for essential viewing.
'Hayek is terrific, both earthy and ethereal … Quite something to watch, and watch it you should.' – Vanity Fair