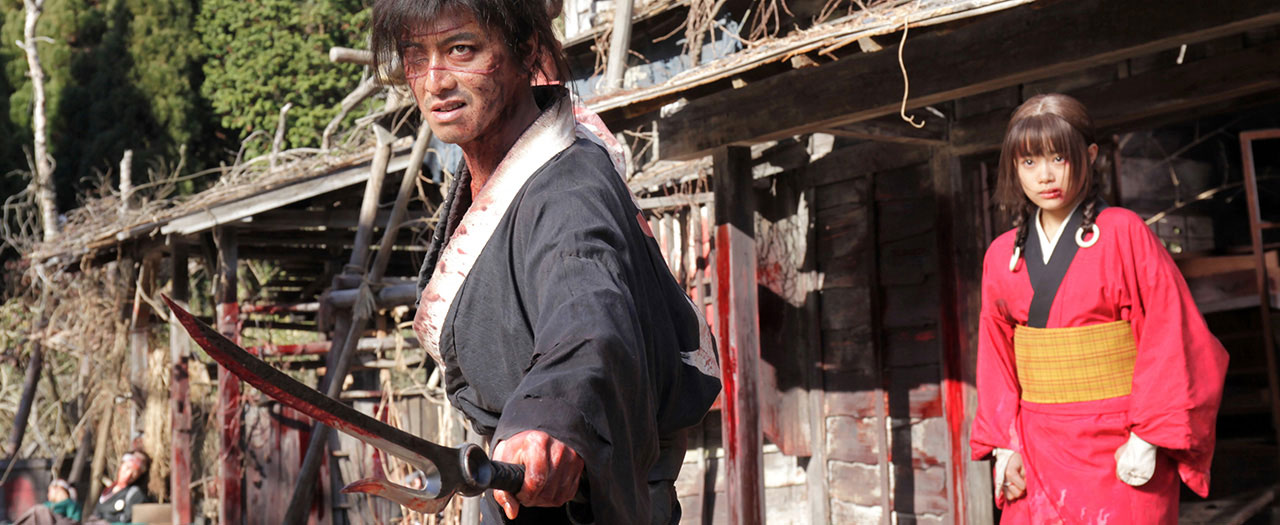 Samurai, swords and Takashi Miike – Japan's prolifically outrageous director celebrates his 100th feature with the tale of an immortal swordsman looking to reclaim his soul.
Manji (Japanese screen and music superstar Takuya Kimura) is a samurai who has been cursed with immortality. No matter what violence is meted out onto his body – being skewed by swords, limbs being lopped off – the magic of his curse will eventually reknit him back together, making him a fearsome, unstoppable opponent. Recruited by Rin, a young girl seeking revenge against a renegade band of swordsmen who tore apart her family and employ a free-for-all style of fighting, Manji must seek out and defeat an endless stream of villains.
Fans of Miike's berserk samurai epics – or of Hiroaki Samura's manga series the film is based on – know what that entails: visually spectacular and unapologetically gory fight sequences that simultaneously make you wince and burst out laughing at their sheer audacity. Manji's journey to redeem himself through blood is classic Miike, hilarious and invigorating all at once.
'A nonstop barrage of kinetic, gory-goofy fun—and further proof that of all the genres he dabbles in, samurai cinema is the one that brings out the grandest entertainer in Miike. Here's to 100 more.' – The AV Club